Lord Mayor Show London

Biggest show in City of London existing for more than 600 years.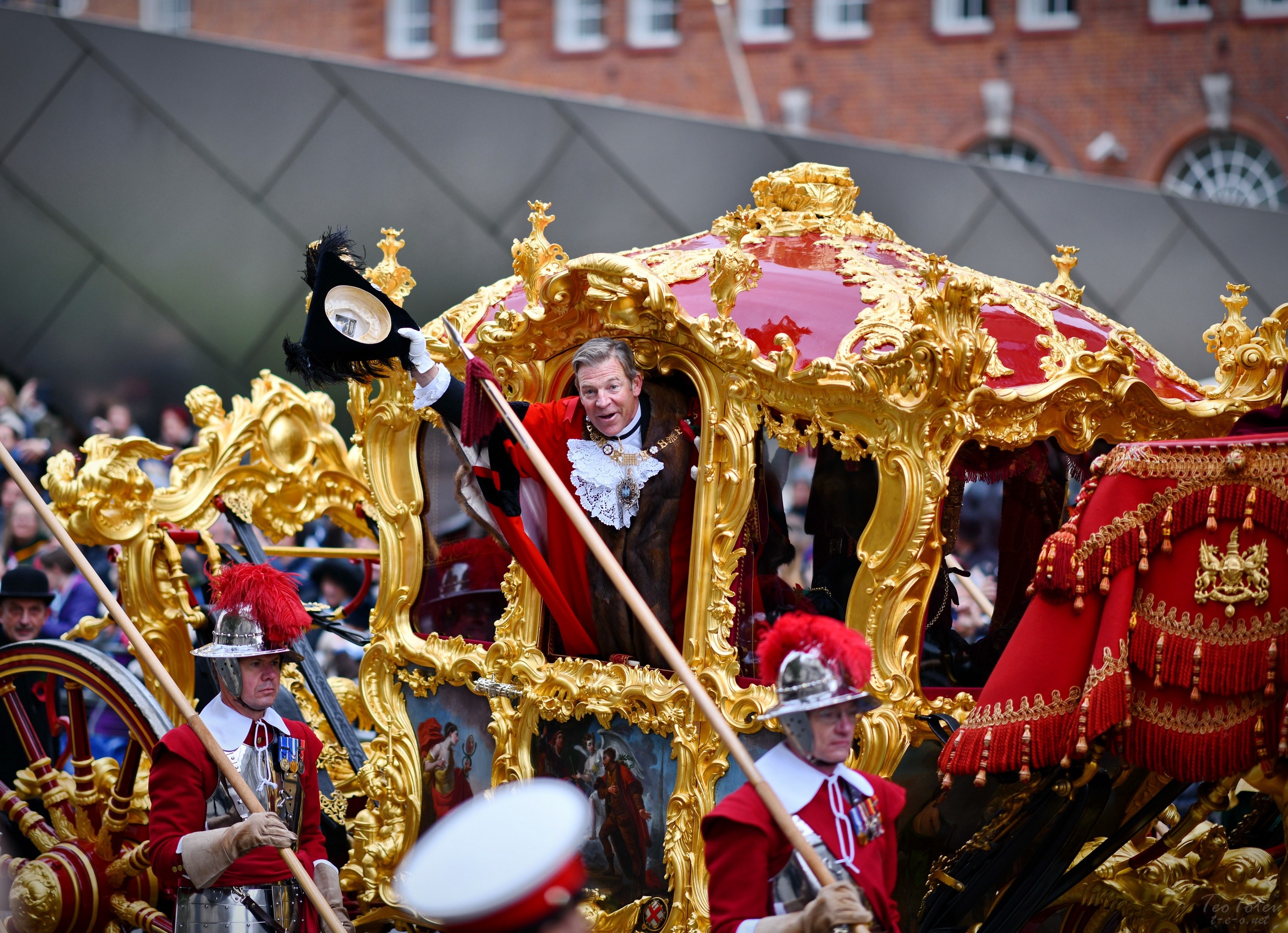 London Mayor Himself in classic horse carriage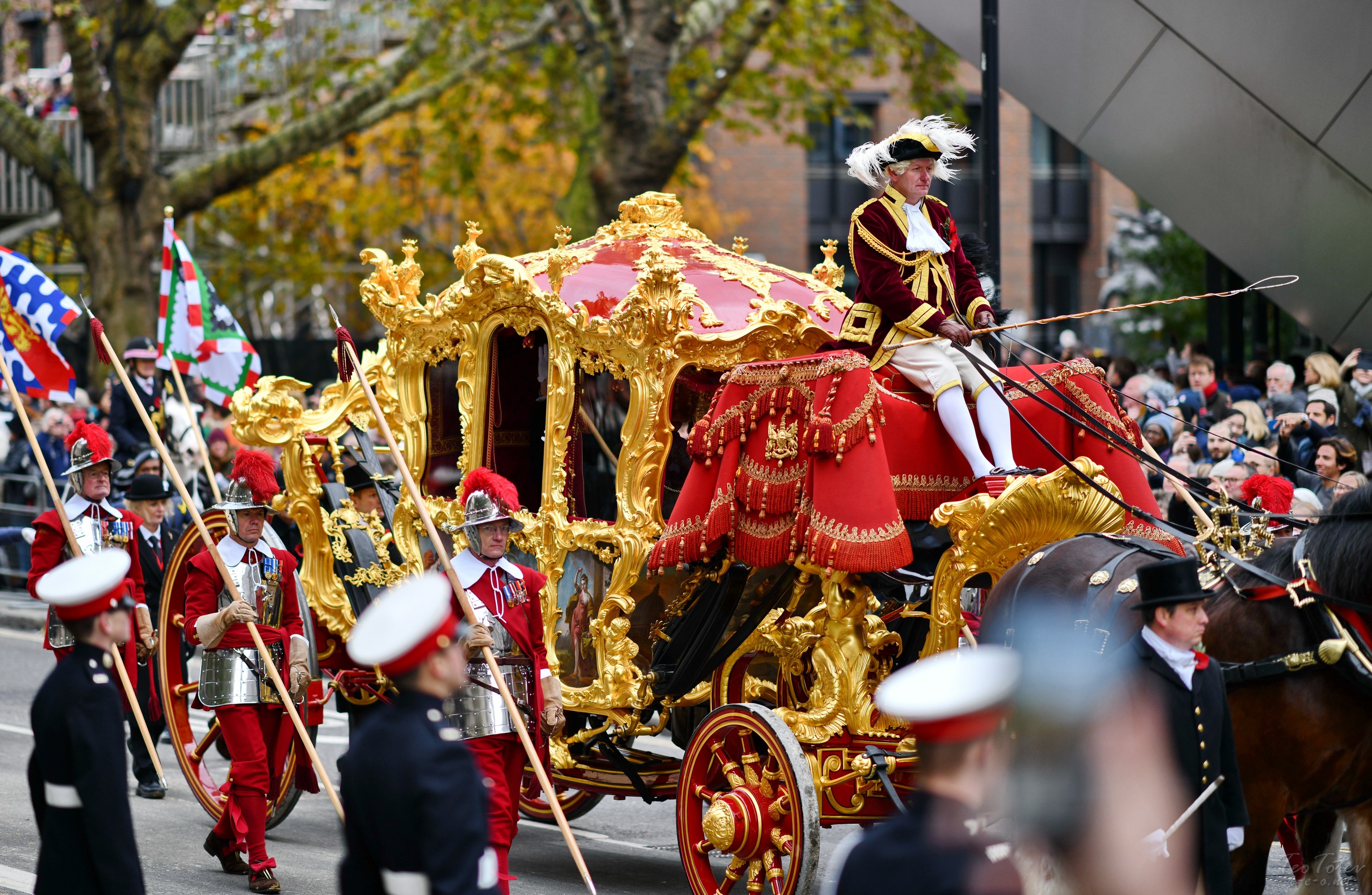 Gold Carriage was amazingly beautiful. No wonder it is getting outside only once per year.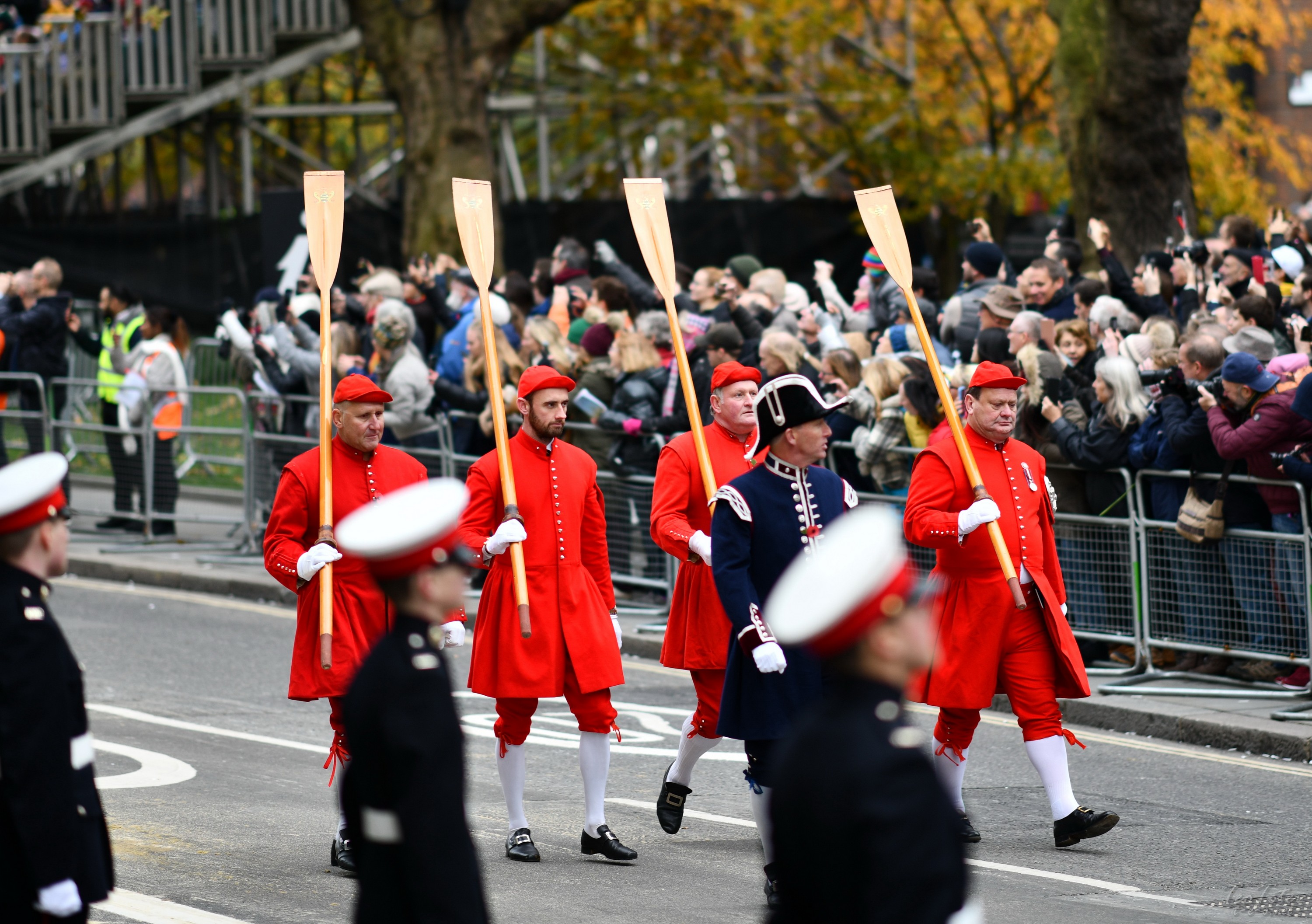 If you haven't seen sailors marching on pavement holding rowing paddles.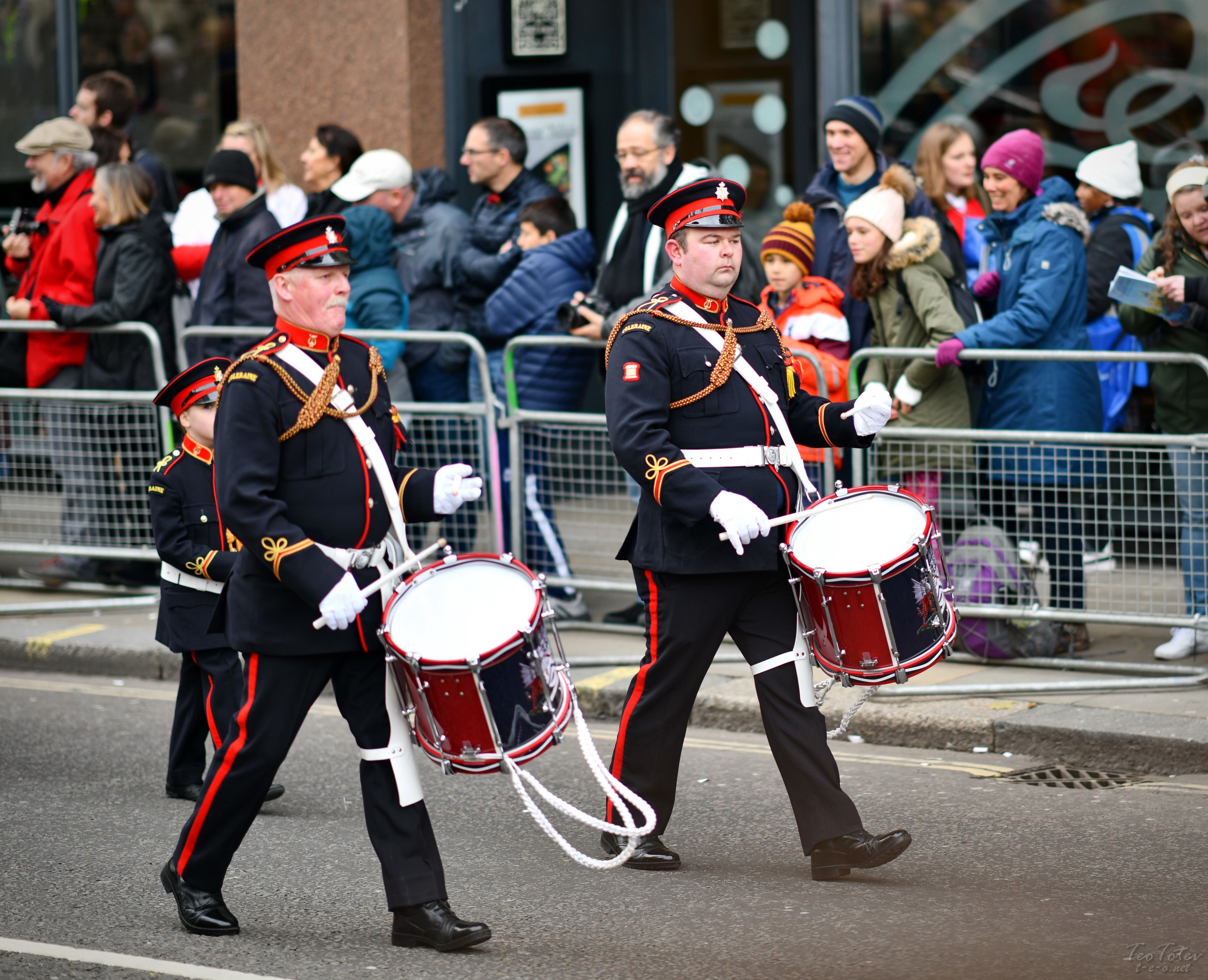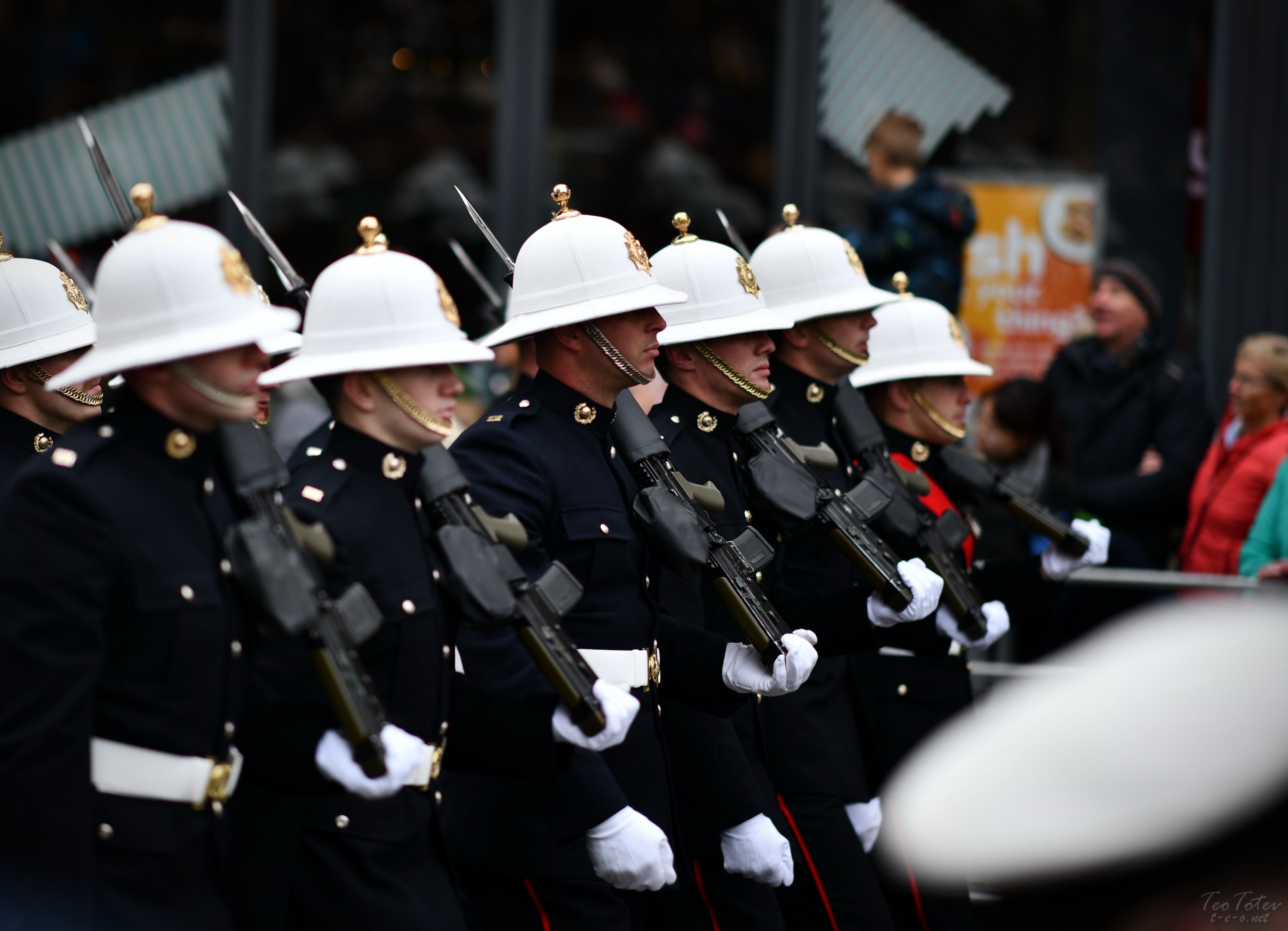 Of course what is parade without marching troops.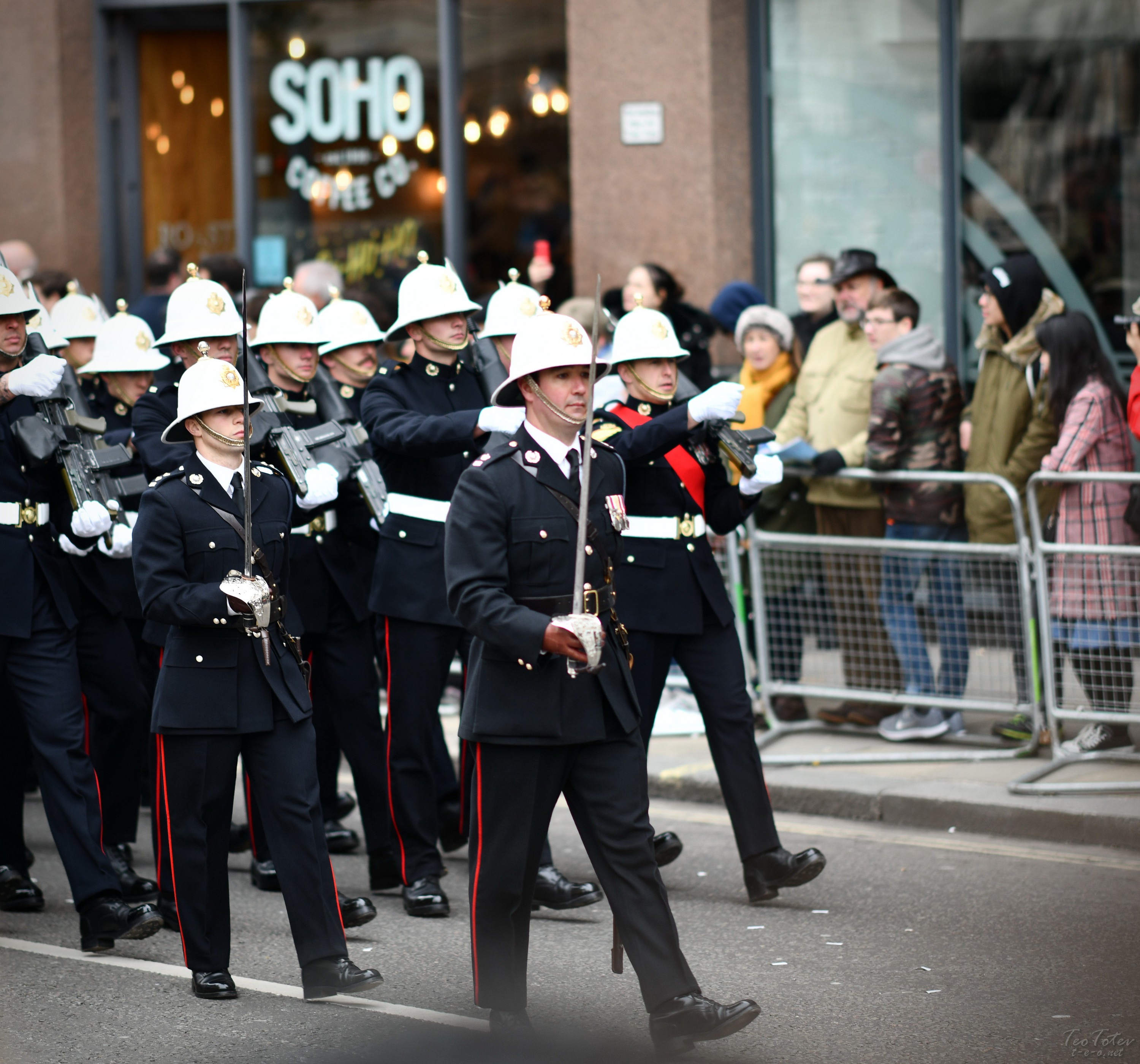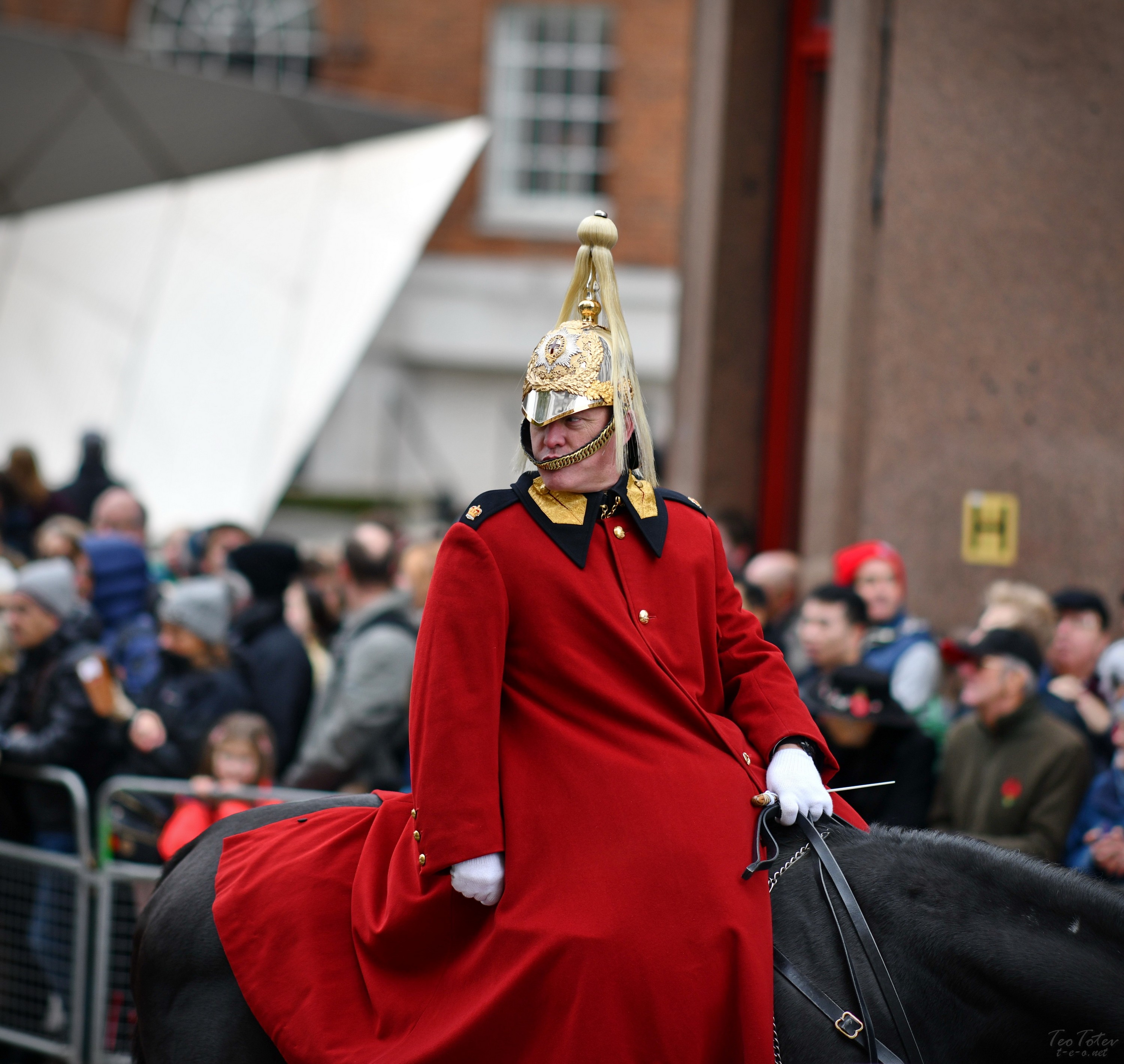 And some leaders on horses.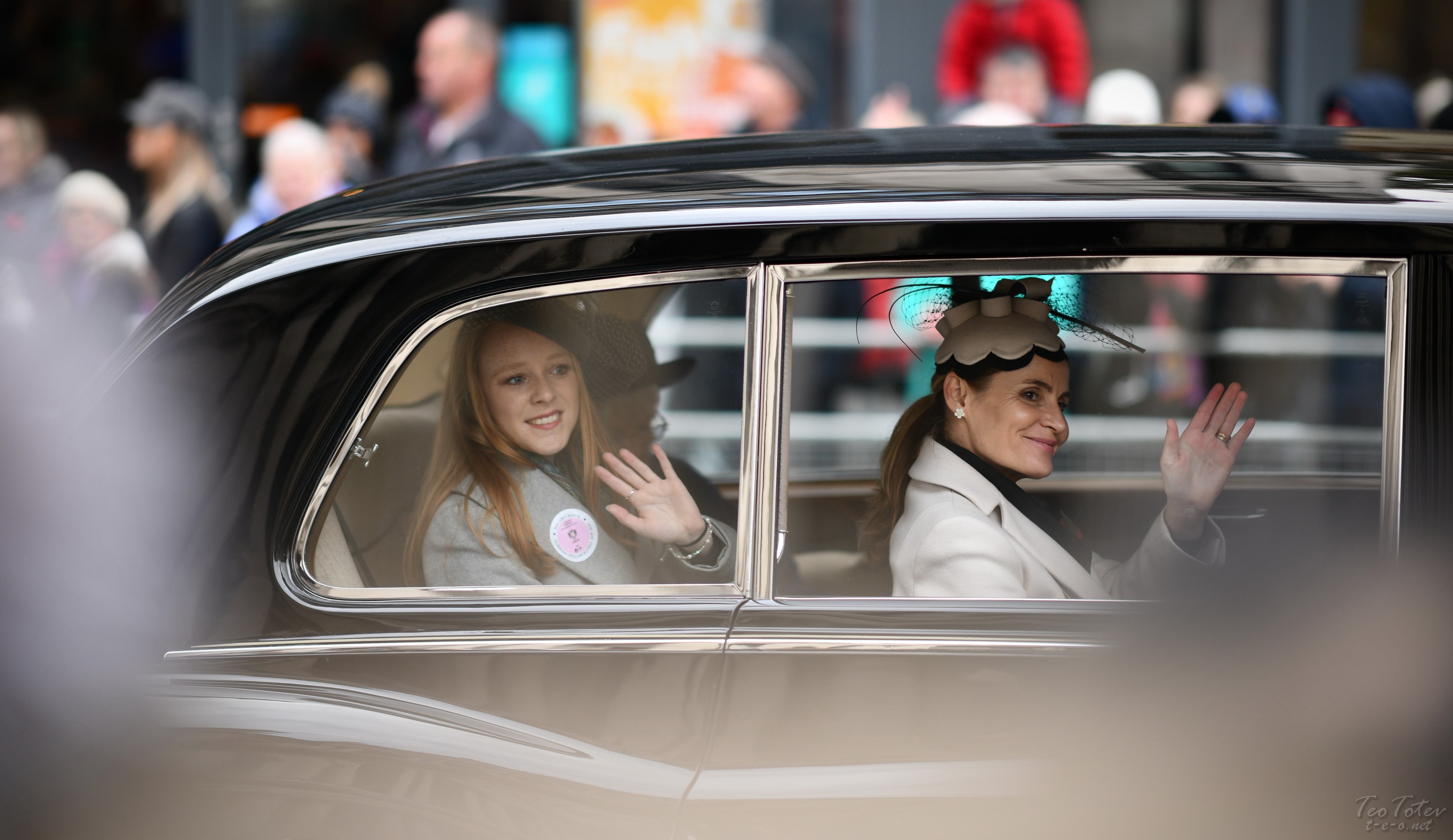 Also minor royals in state car.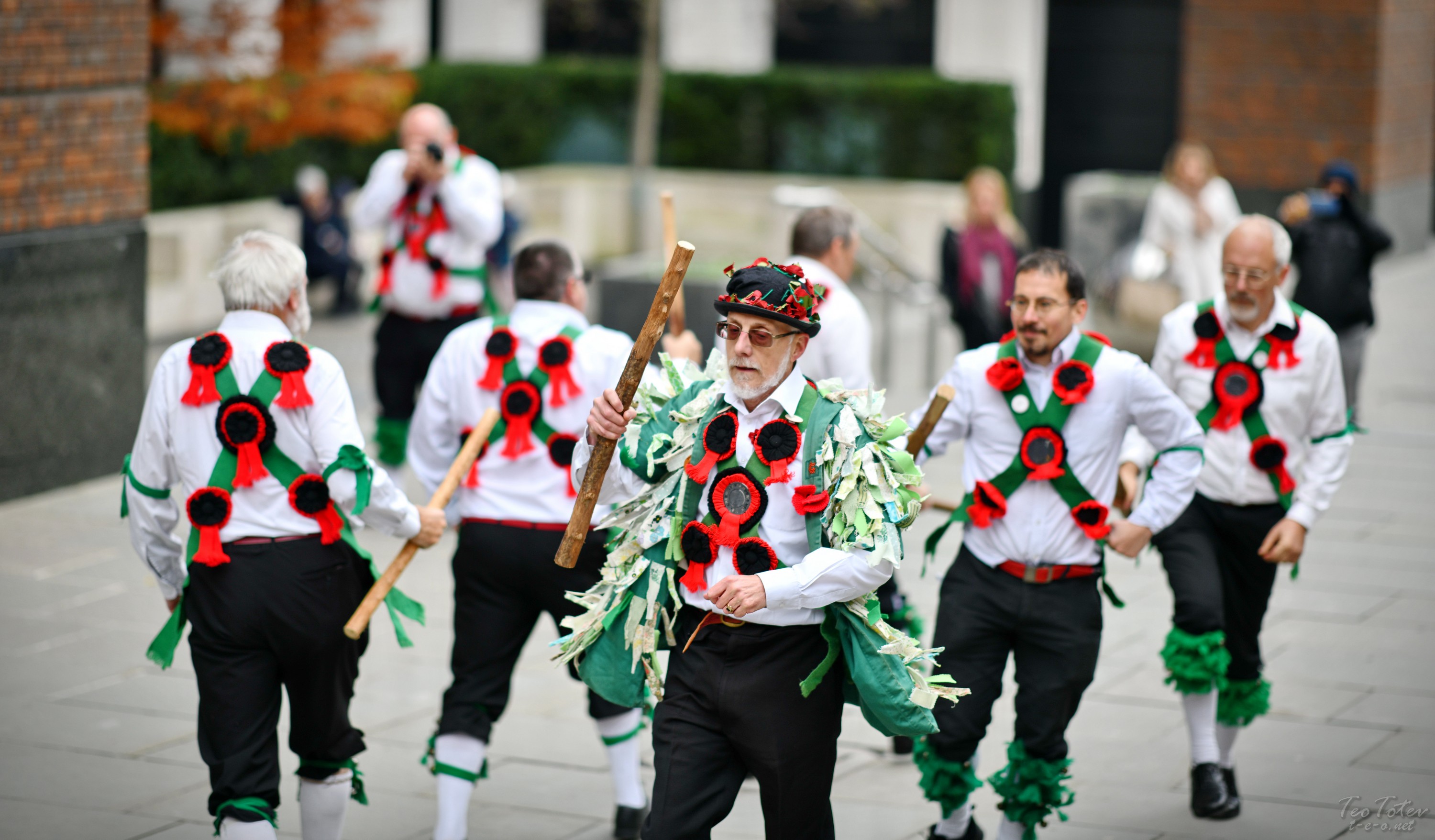 There was group of old mans dancing nearby, even I'm not 100% if this was special for the show day.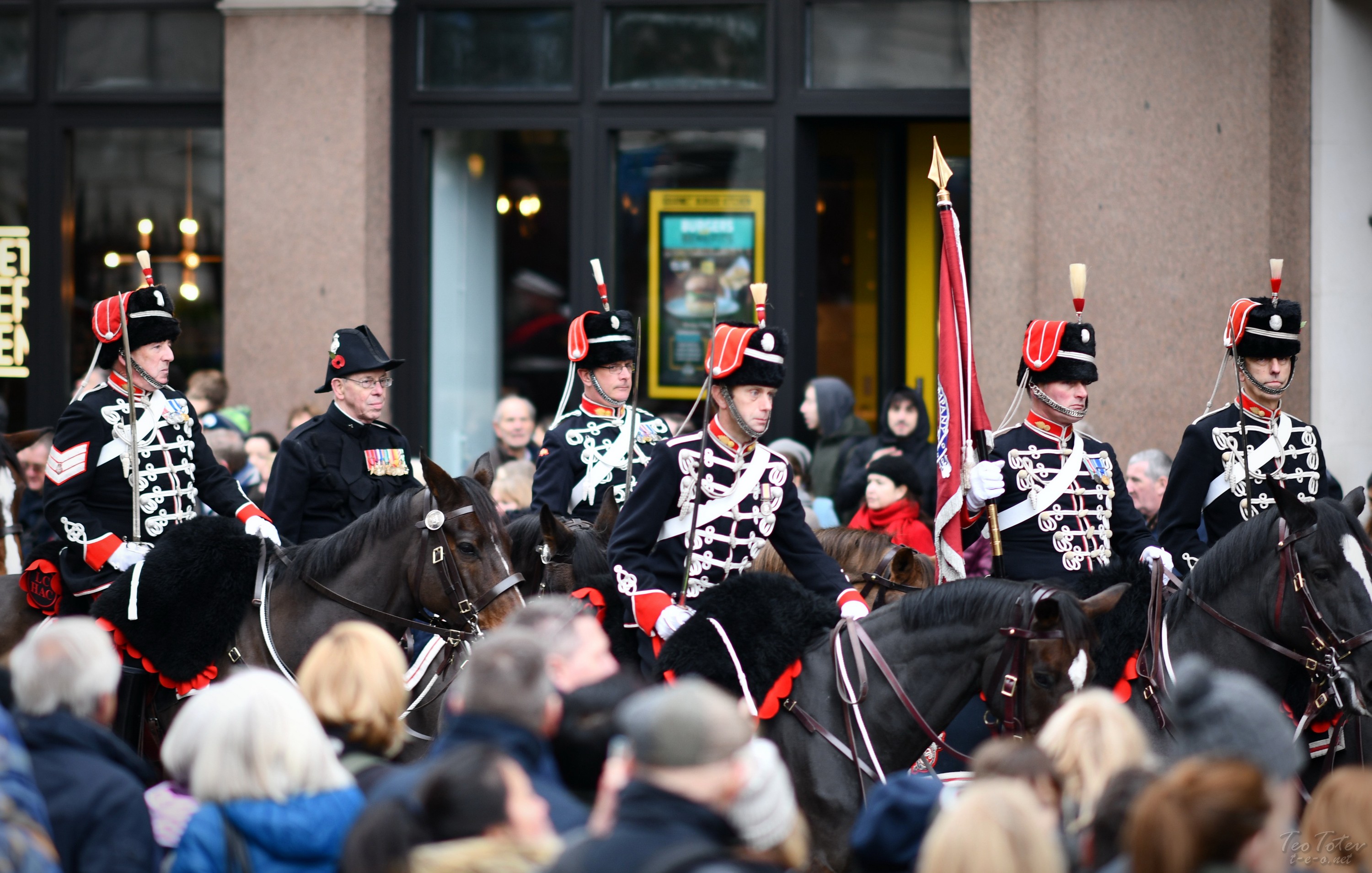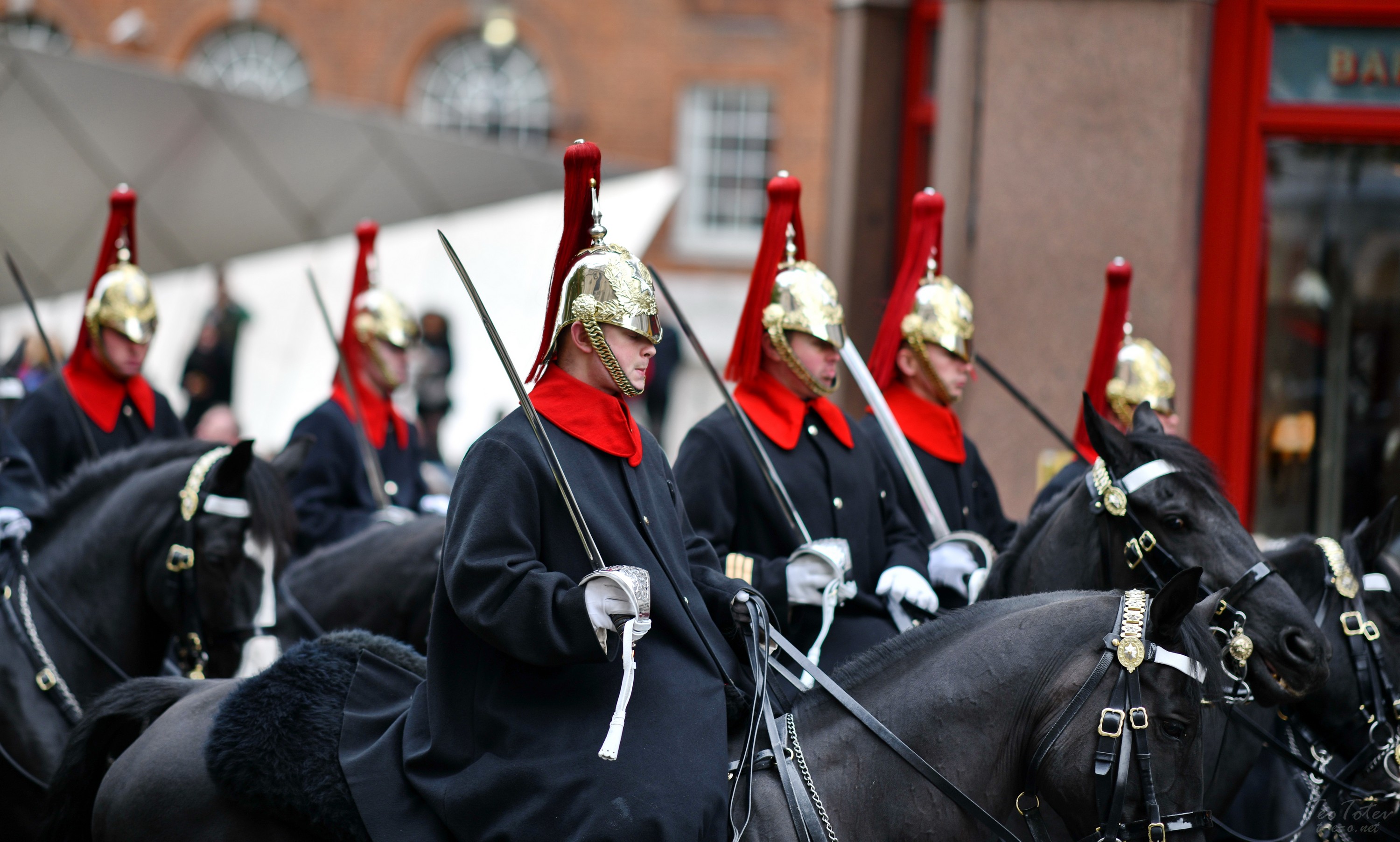 London Mayor Show in London is always great place to see dresses and uniforms outside of museums on real people.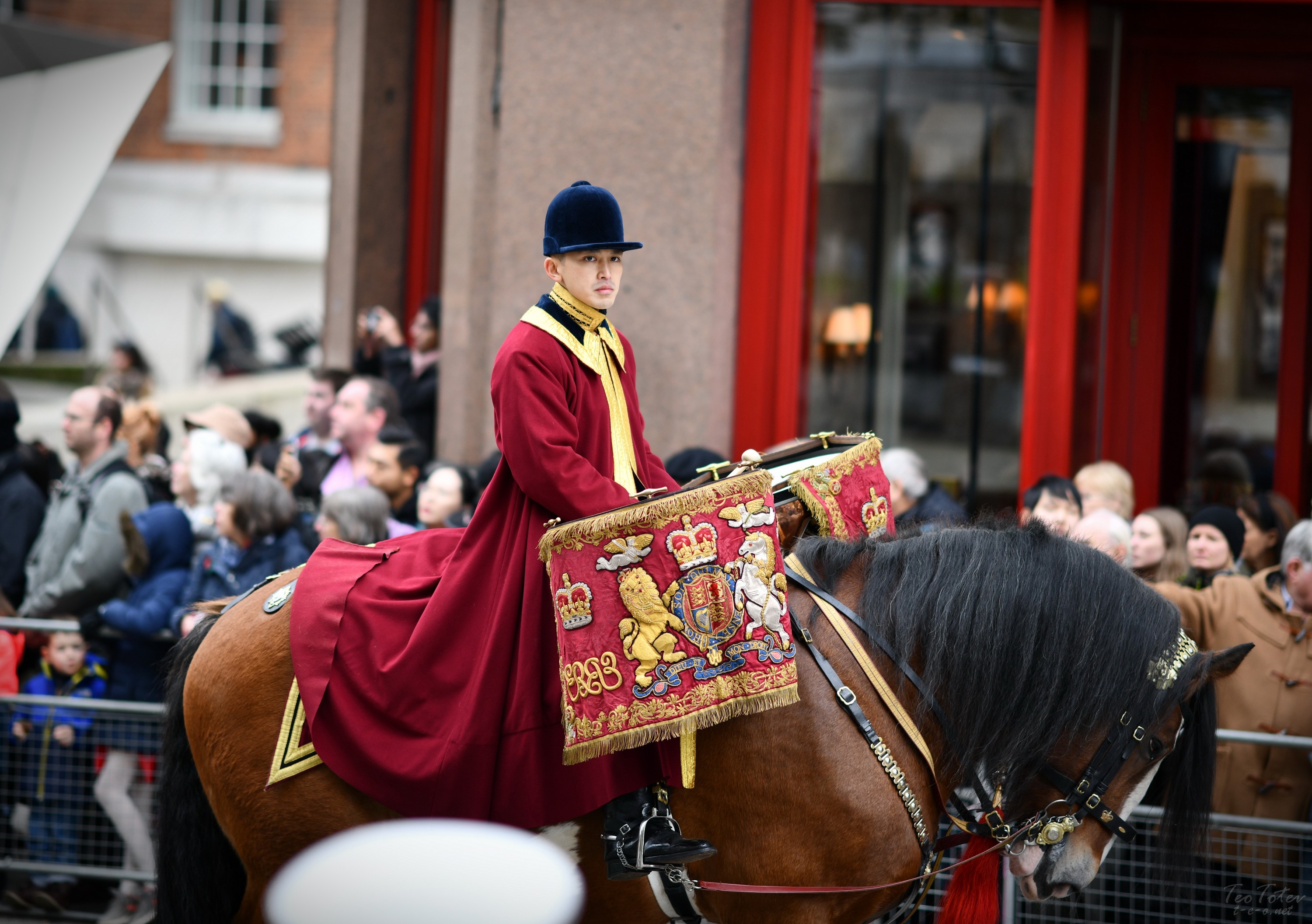 There was also official I guess Royal Drummer on horse.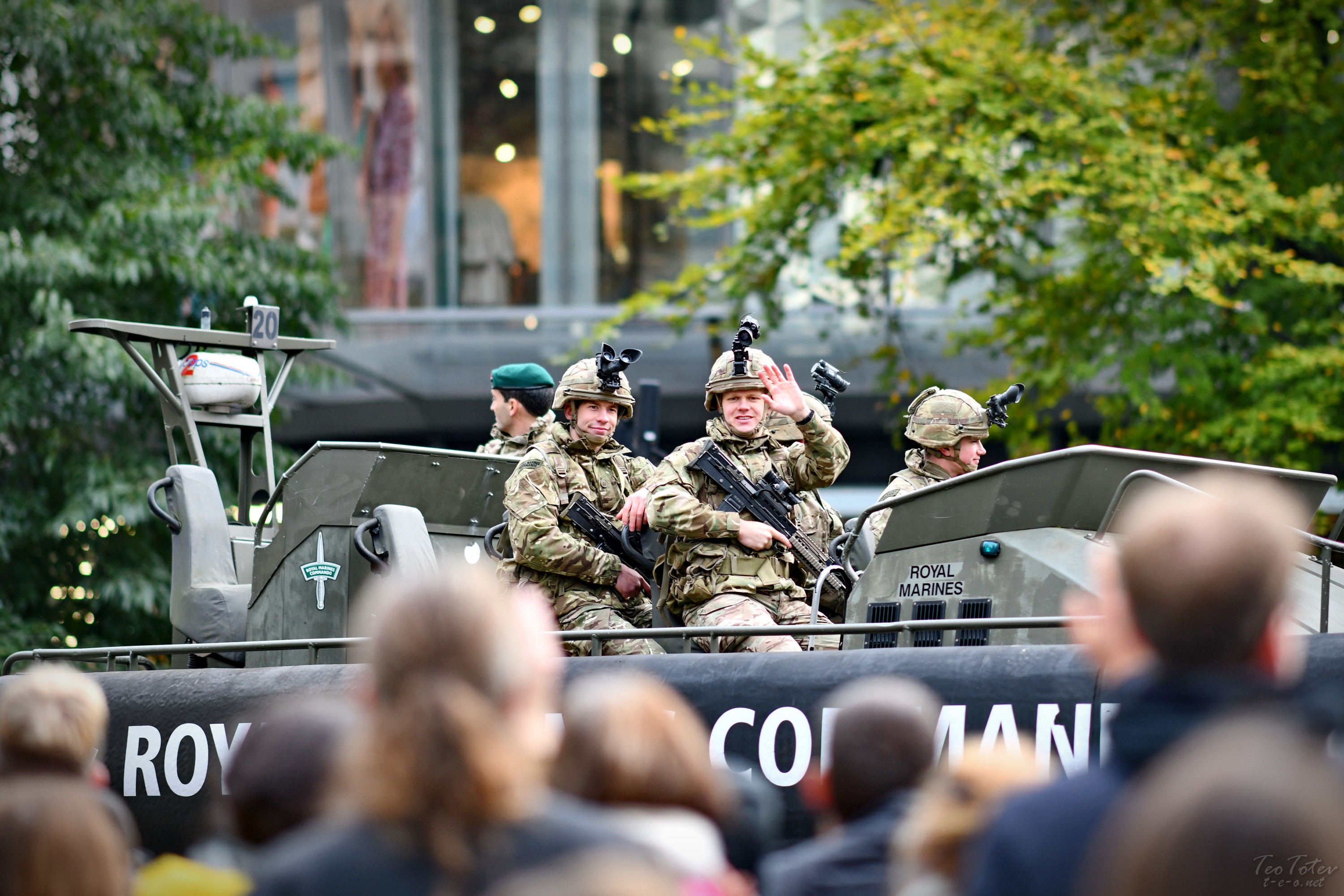 Royal marines travelling with their boat on truck.
It was great London Show with Soldiers from different eras.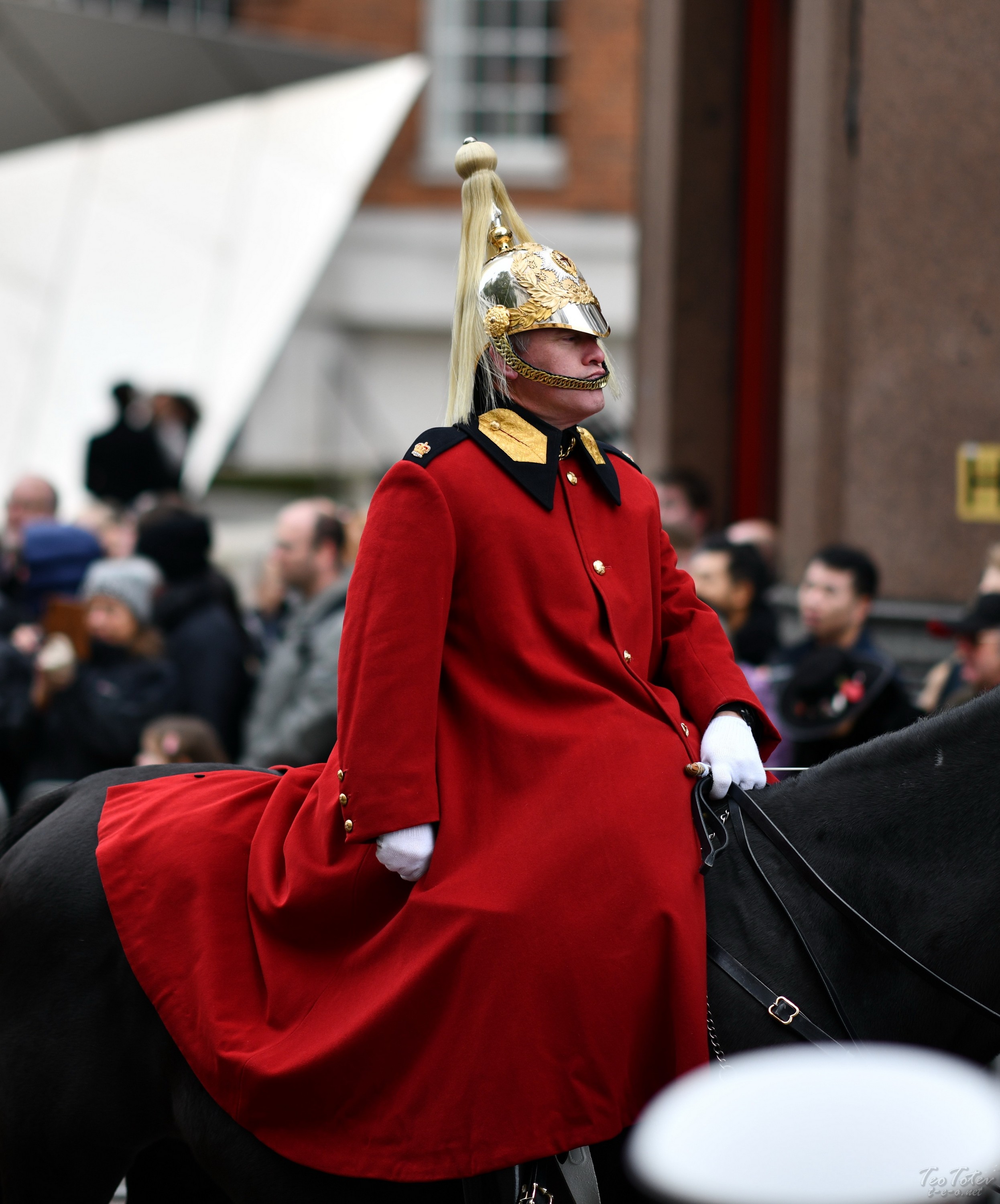 Beautiful soldiers uniform in red.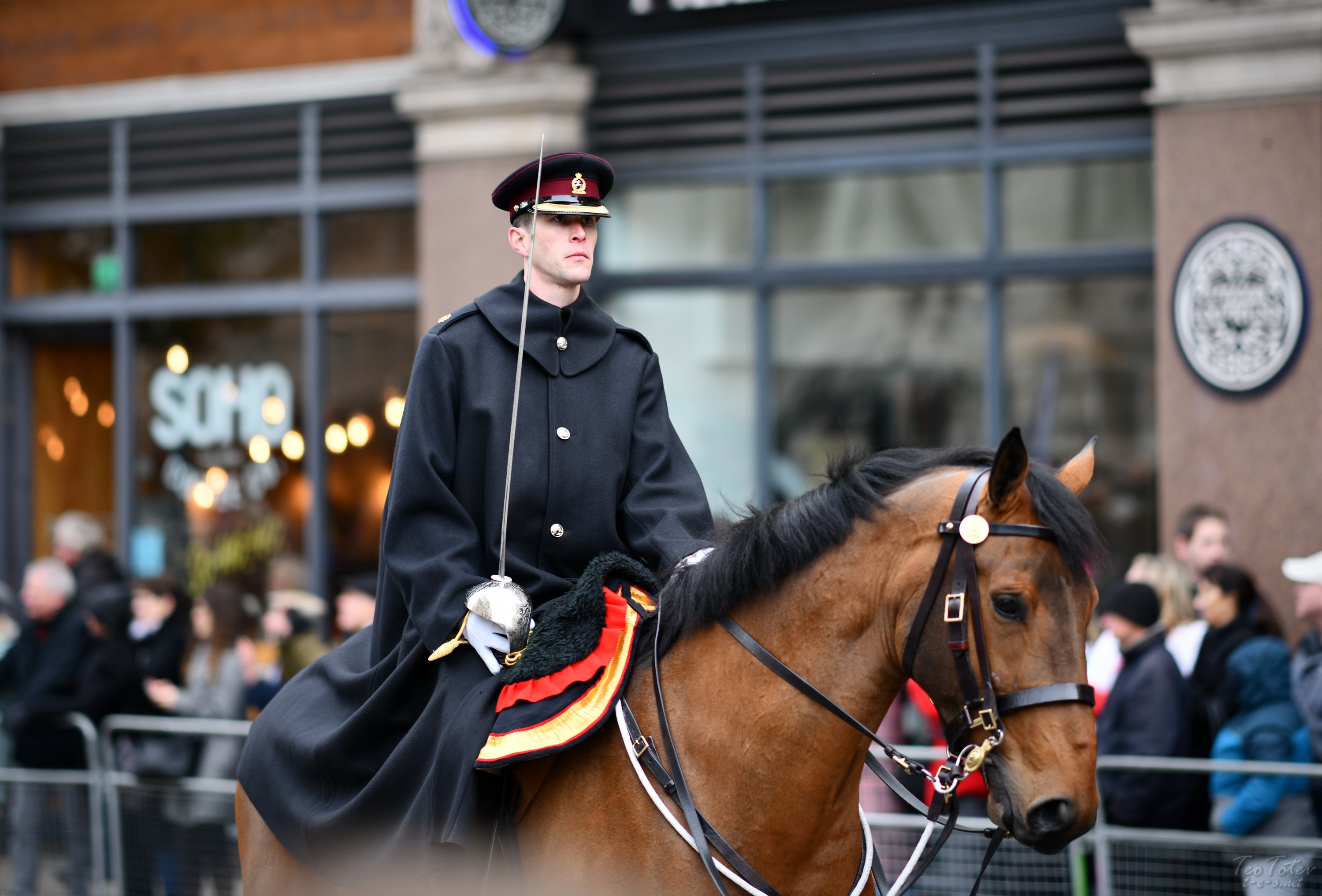 There were soldiers waving real swords, so one could feel like going into war.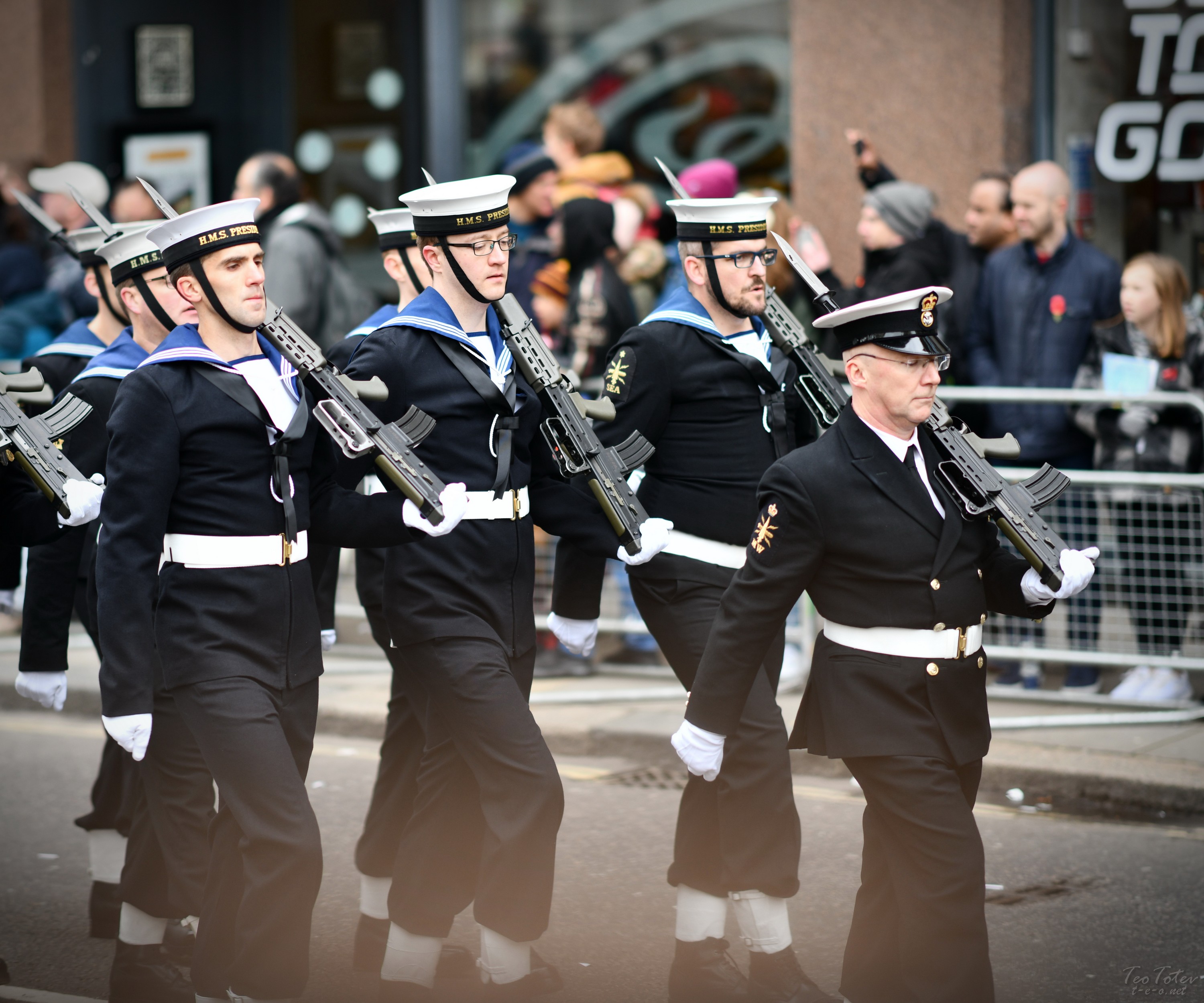 Marines marching on London Streets.
And of course properly dressed coachman.
More soldiers with swords.
UK Soldier Saluting to people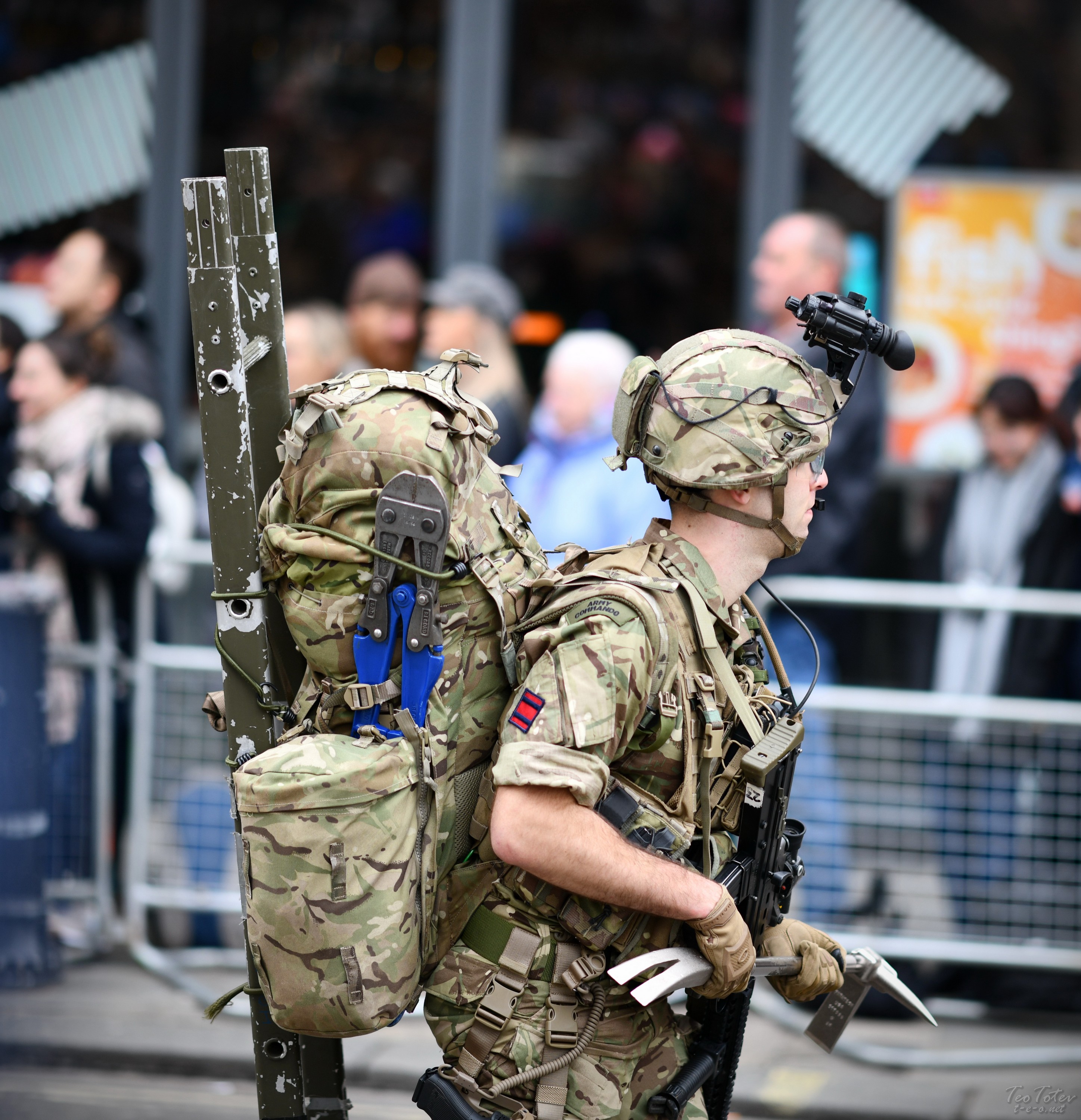 This UK Army Commando I guess from Engineering forces really impressed me. He was carrying automatic riffle, pistol, really big sledge hammer / demolition bar, big backpack, ladder, large bolt cutters. It is easy to estimate that all this was heavier than 40kg.
VIP Carriage in London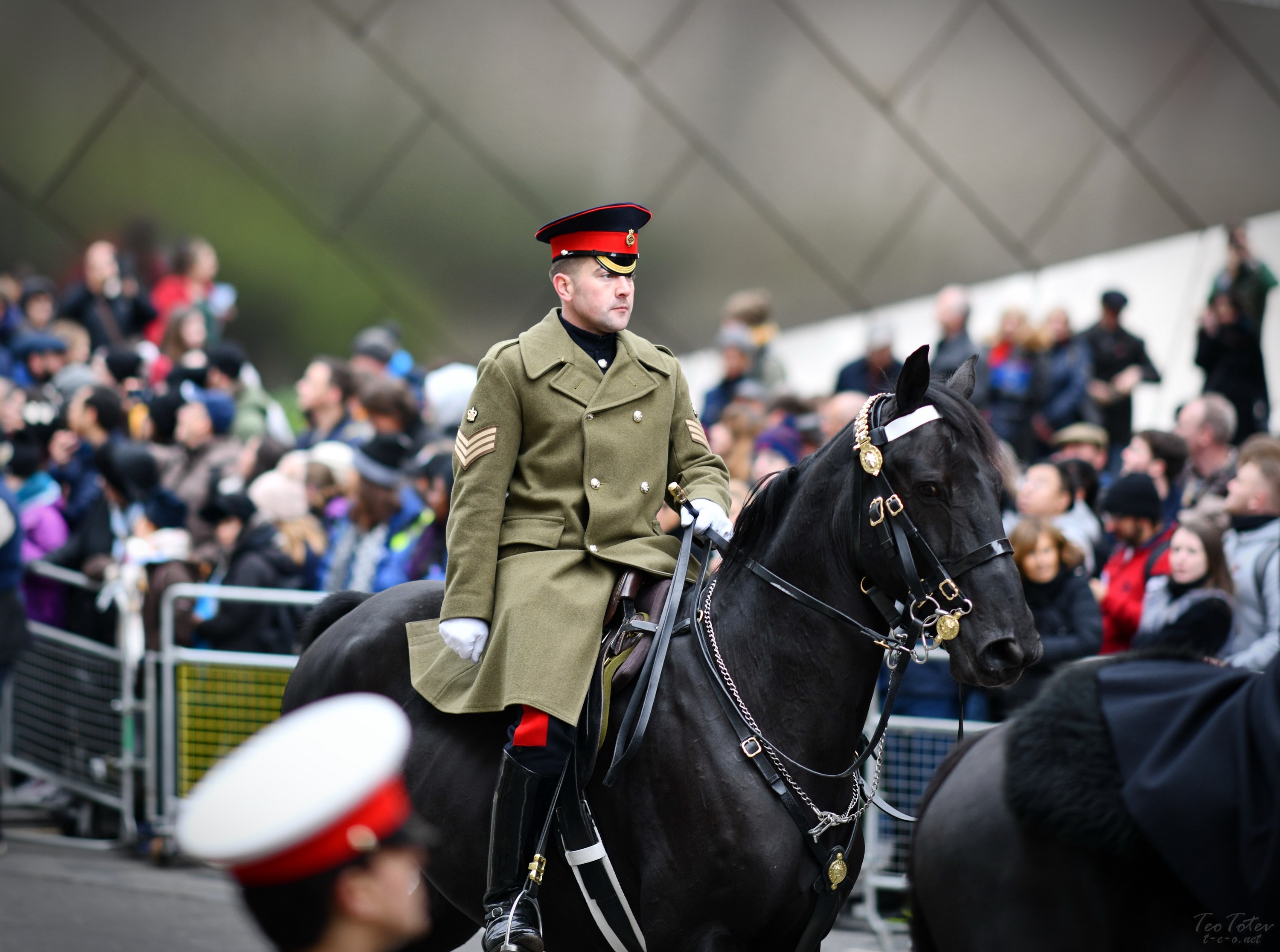 WWII Military Style soldier on horse.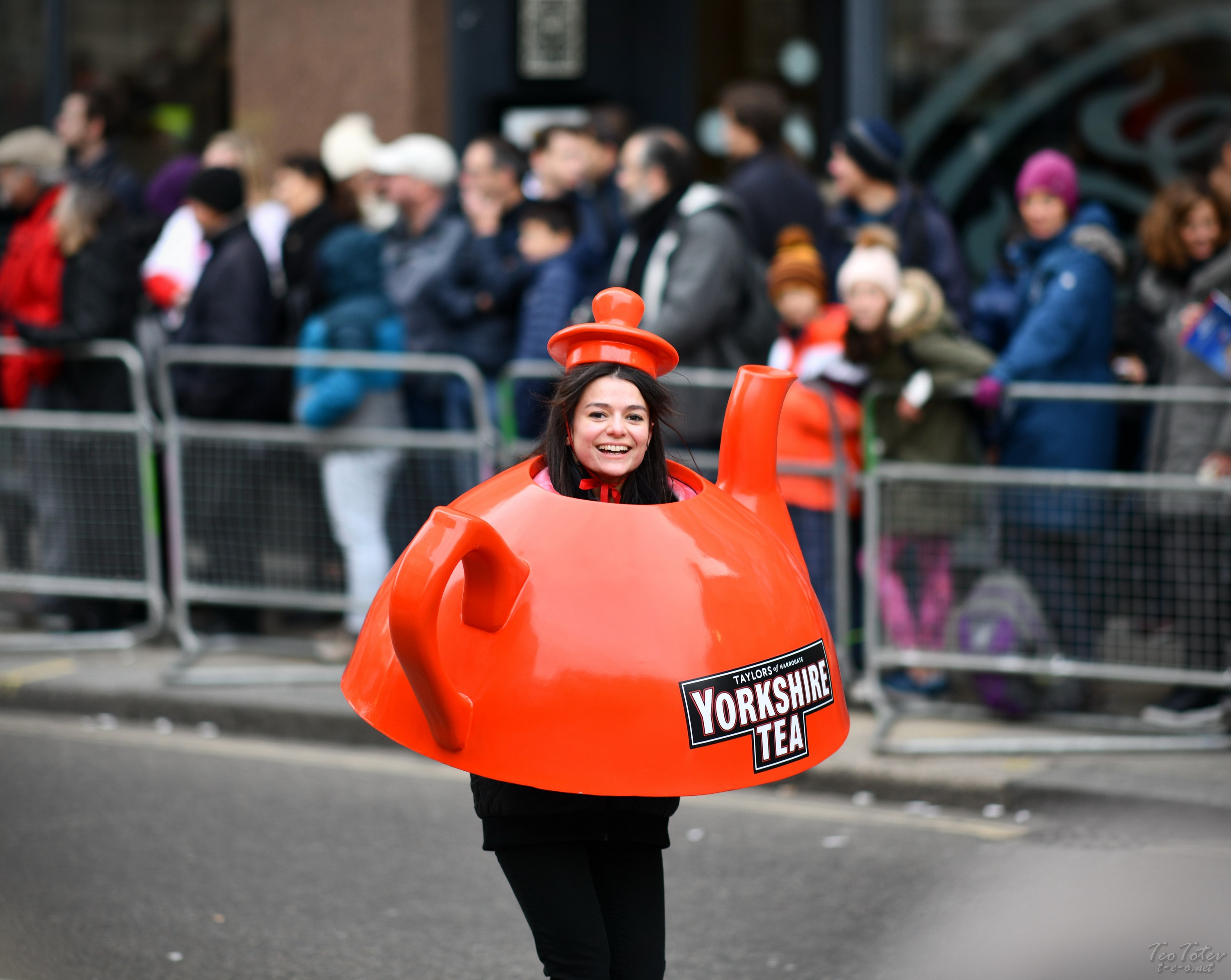 There was lot of funny participants in parade like this smiling lady from Yorkshire tea in form of giant pot.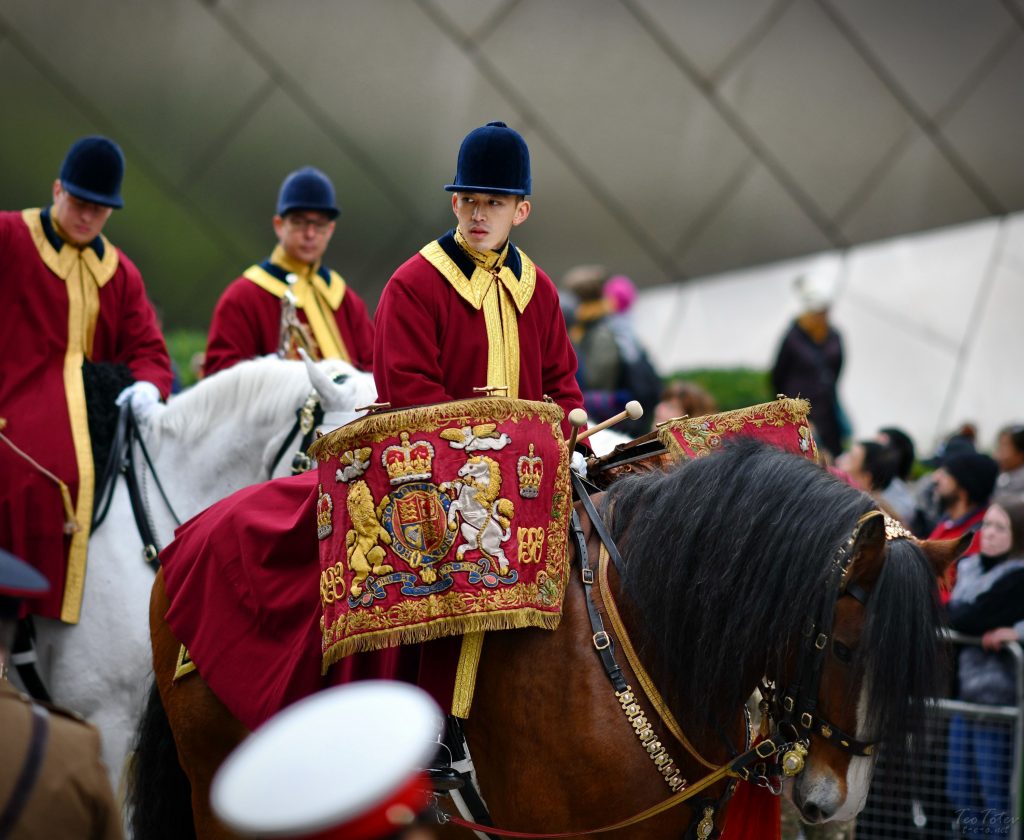 Drummer on top of this beautiful horse.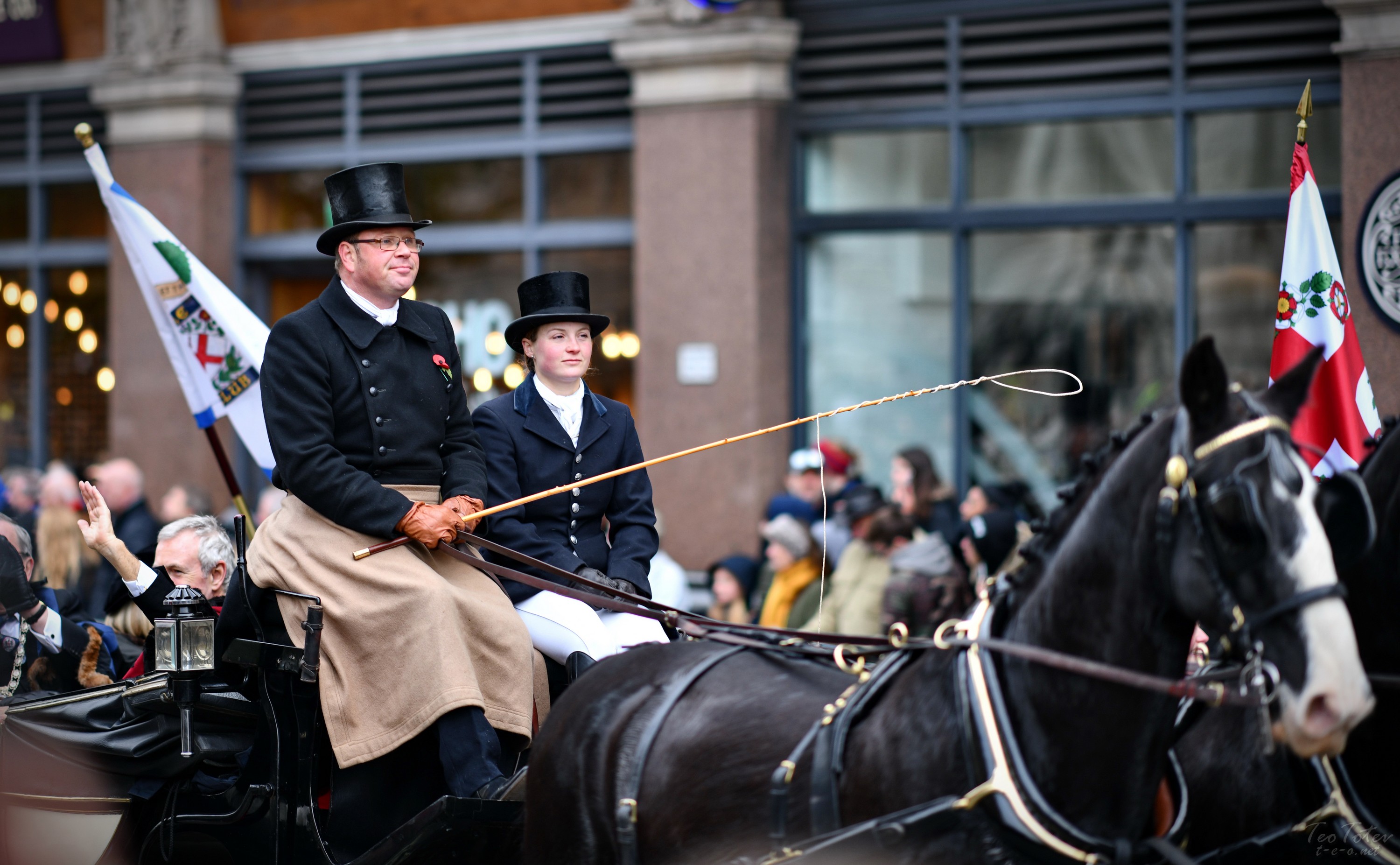 Coachman looking like coming out directly from Charles Dickens Book.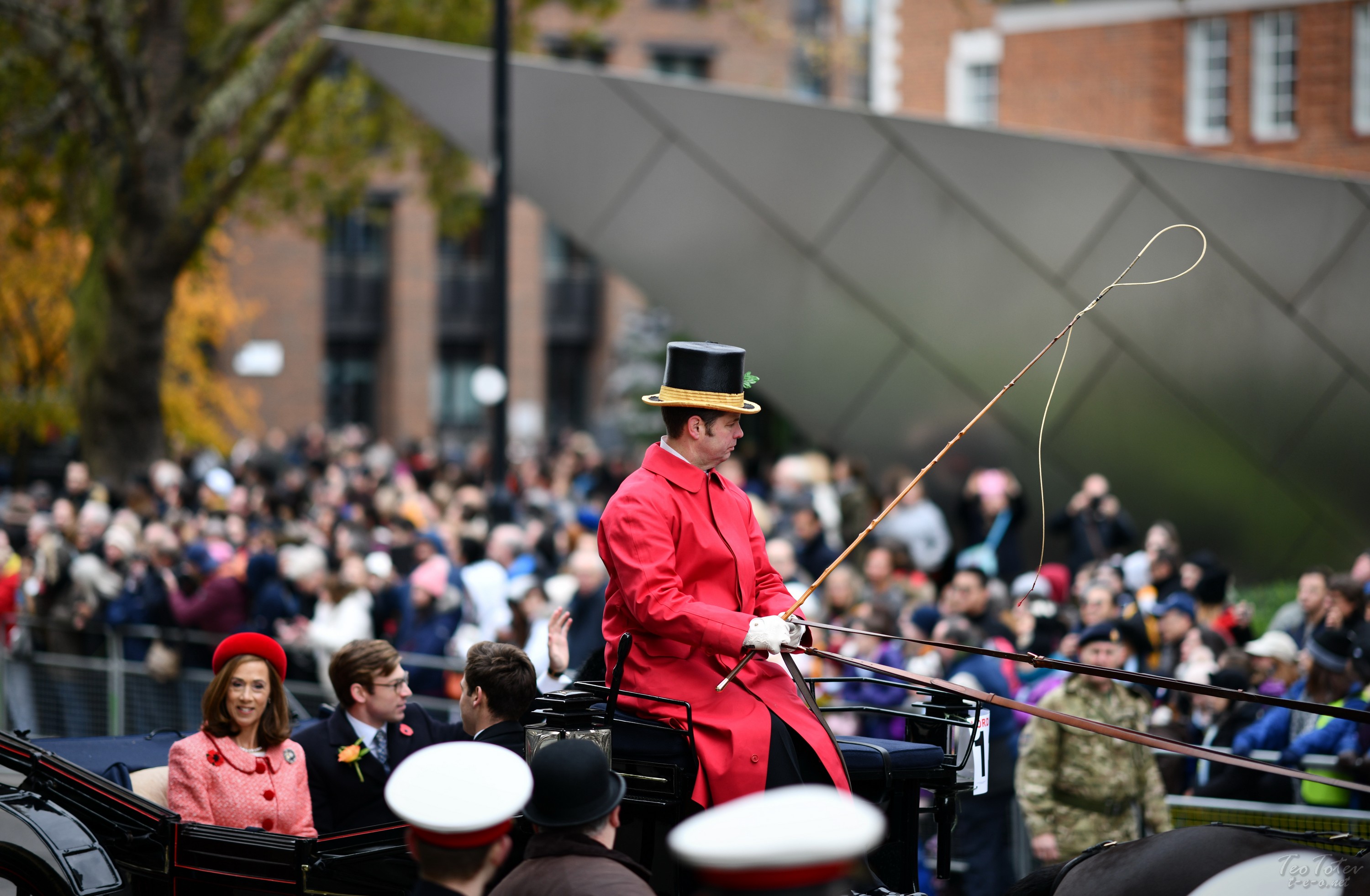 Coachman in bright red uniform with VIP passangers.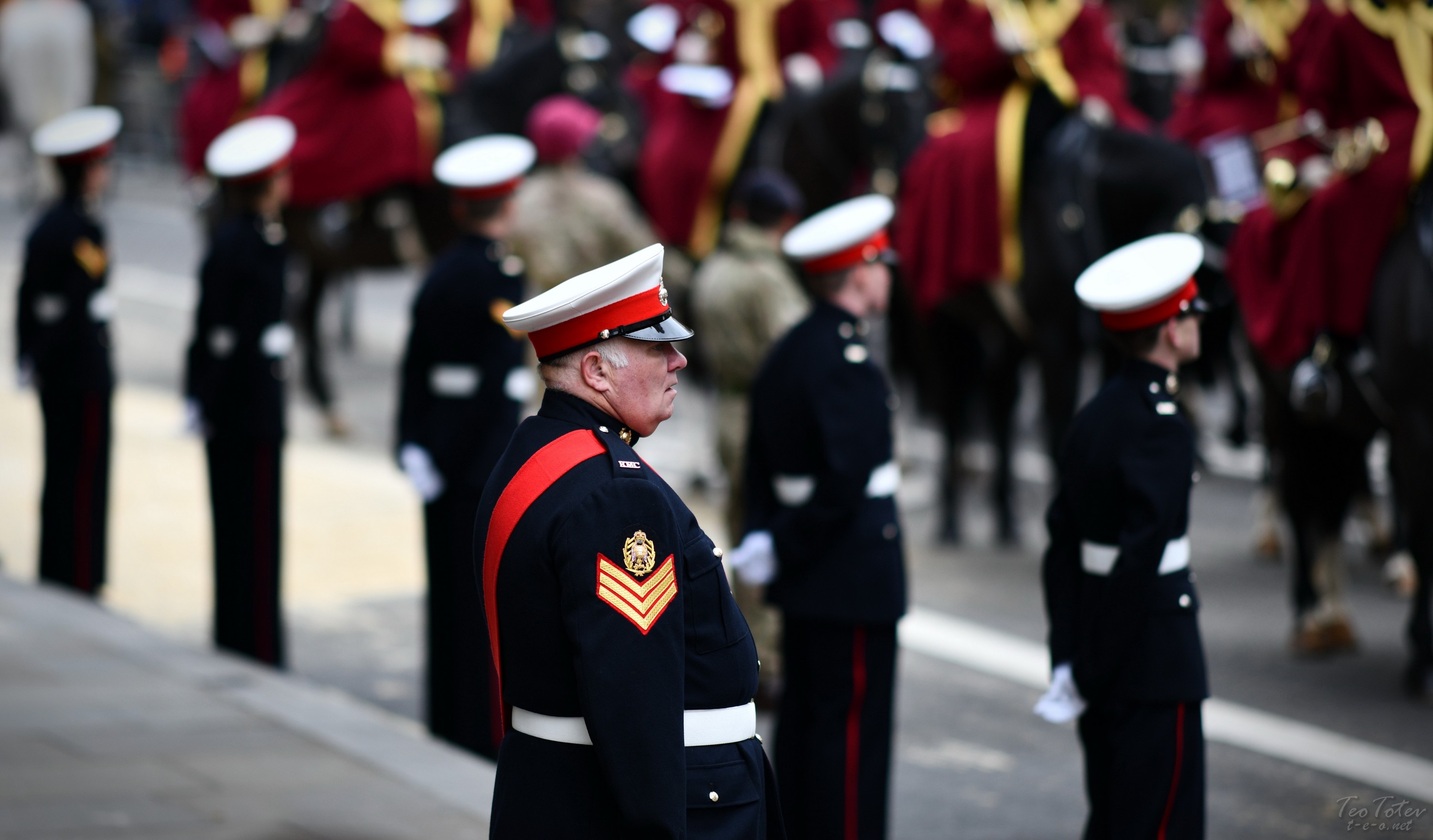 When you become high in army hierarchy it is easy to become overweight.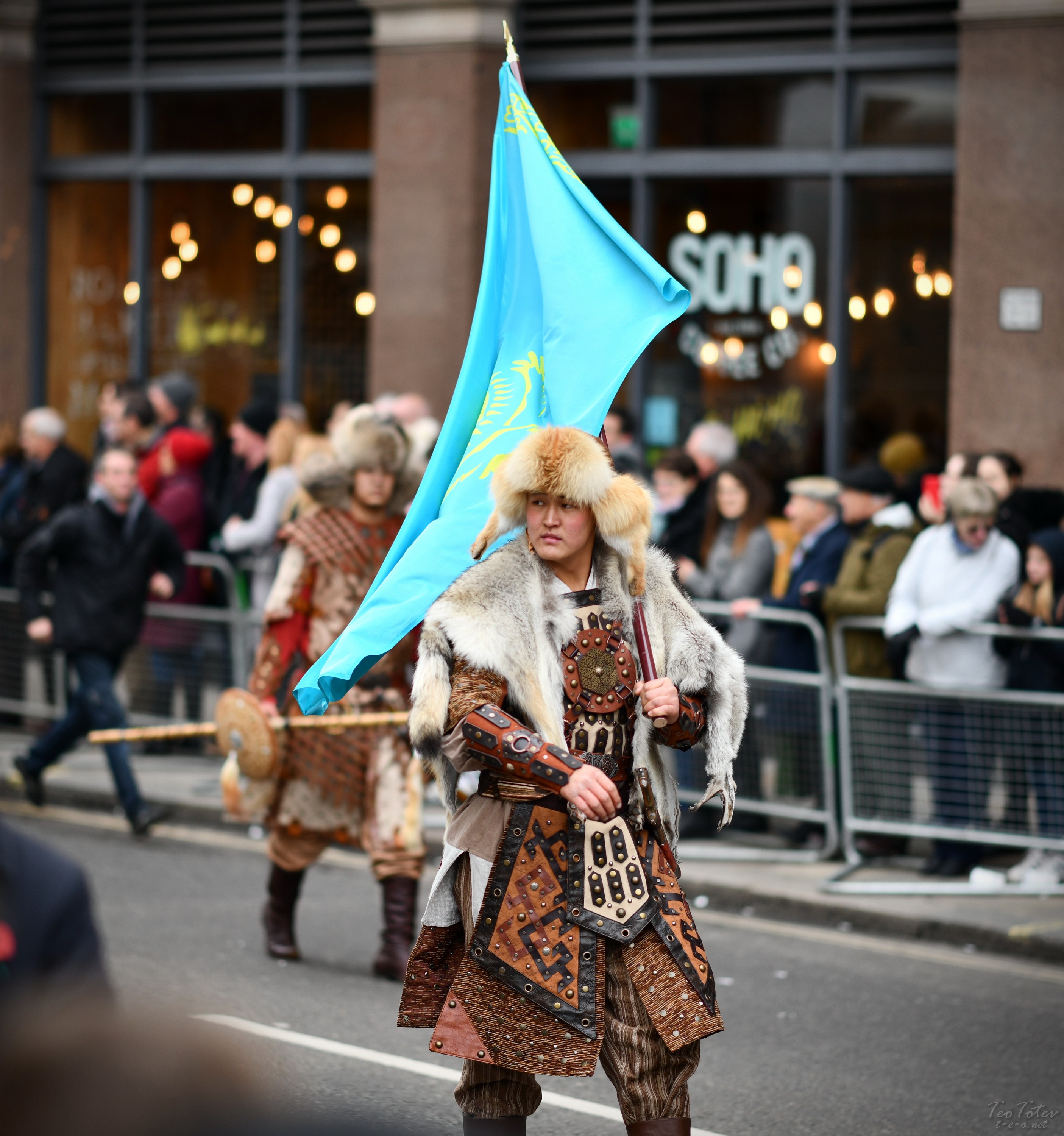 Fur Coated warriors also walked on streets of London as part of London Mayor Show.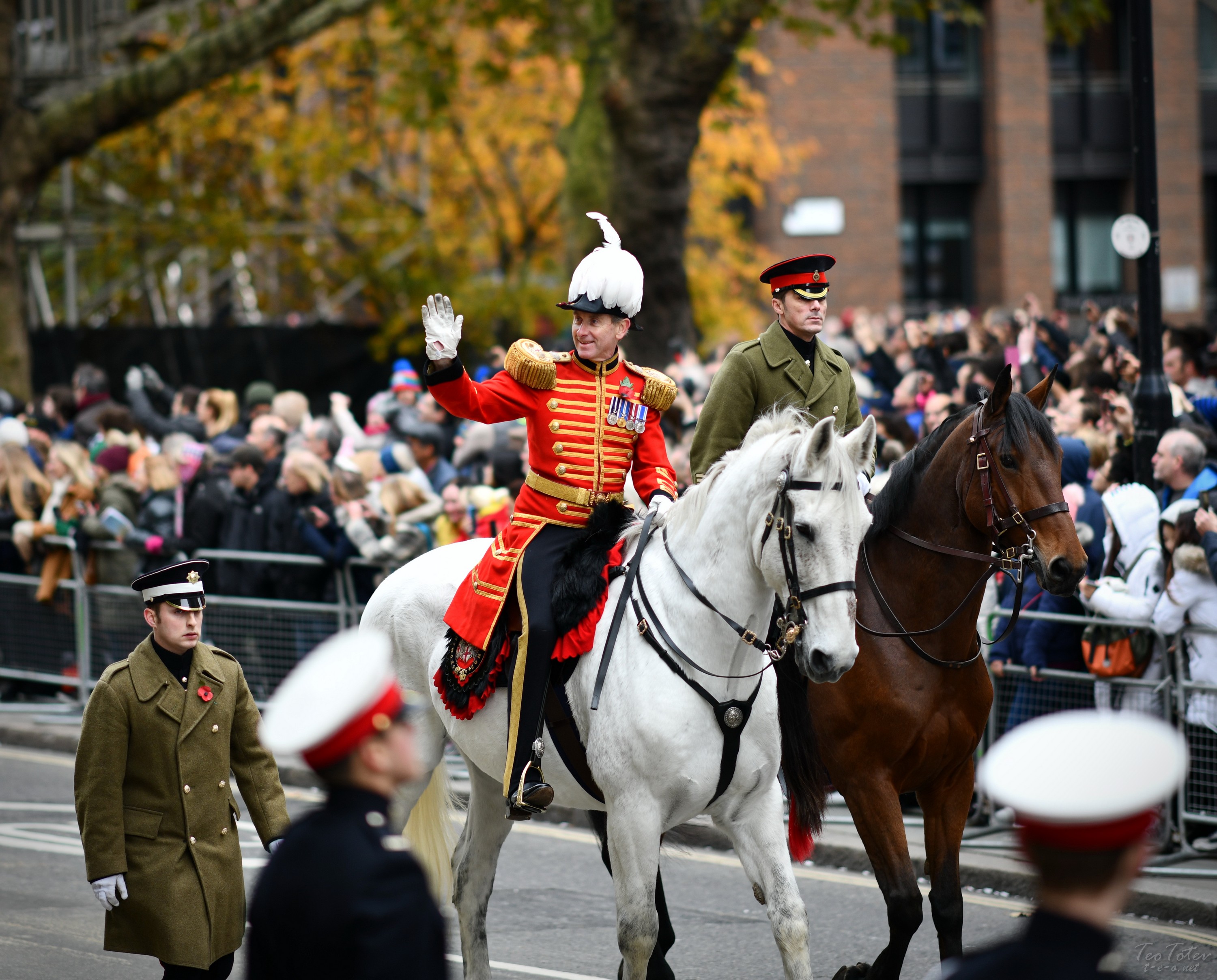 There were also generals decorated with feathers.
Golden Horse Carriage of London City Mayor with 4 horses in front and soldiers marching next to it.
Happy horse riders in uniforms.
Pageantmaster of the Lord Mayor's Show Dominic Reid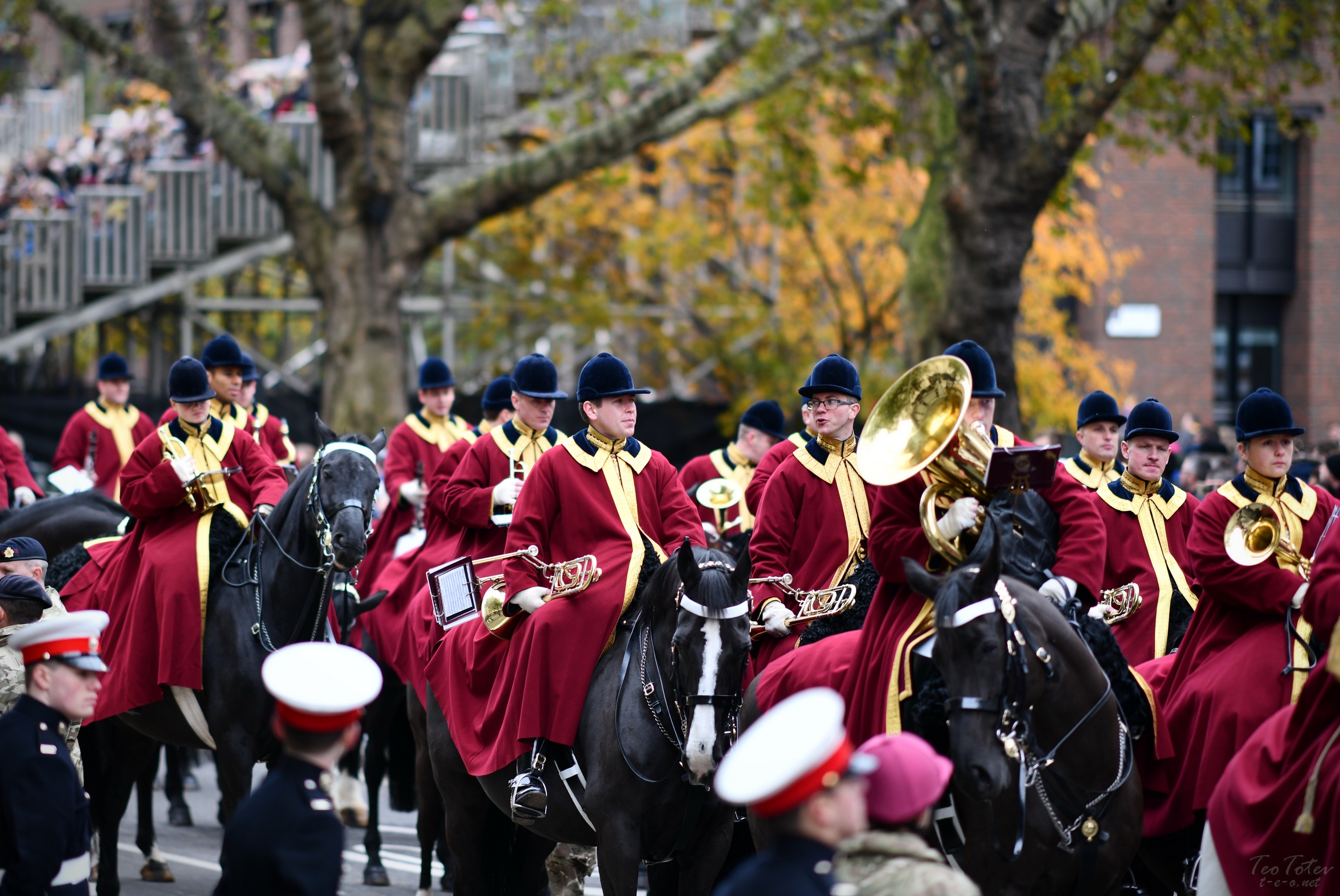 Horse Orchestra
London Horse Guards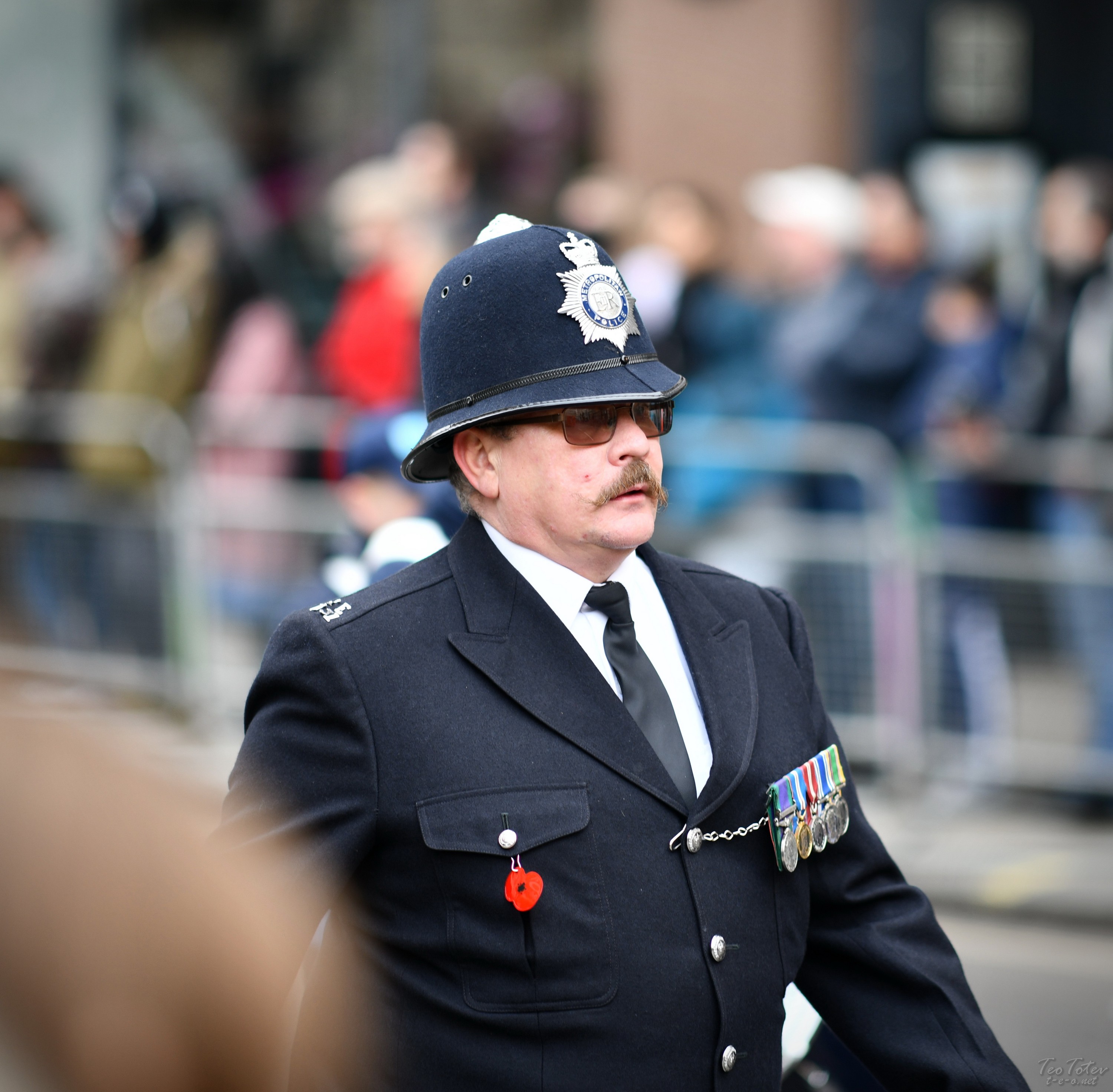 London Policeman with moustaches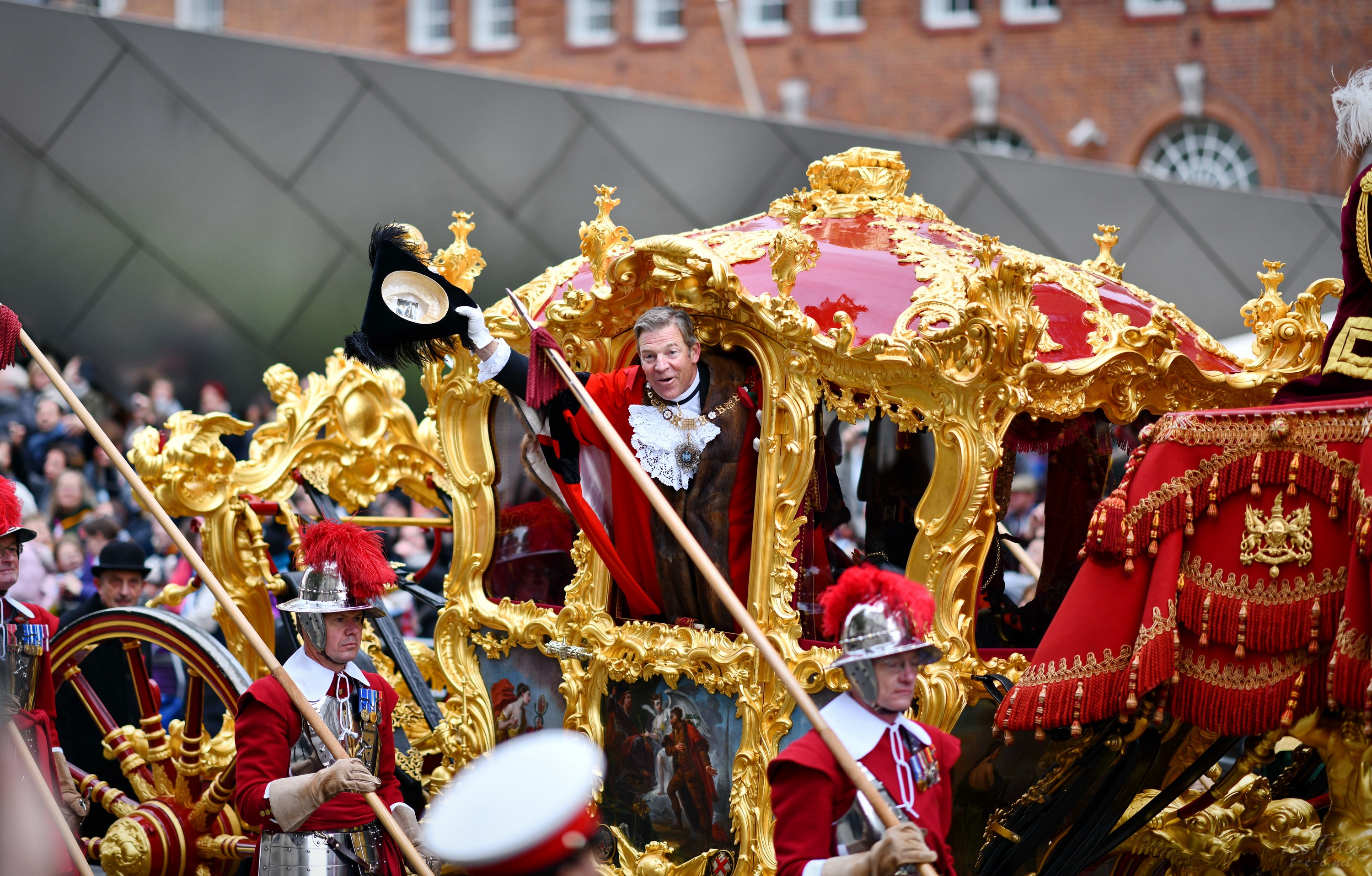 Lord City Mayor William Russell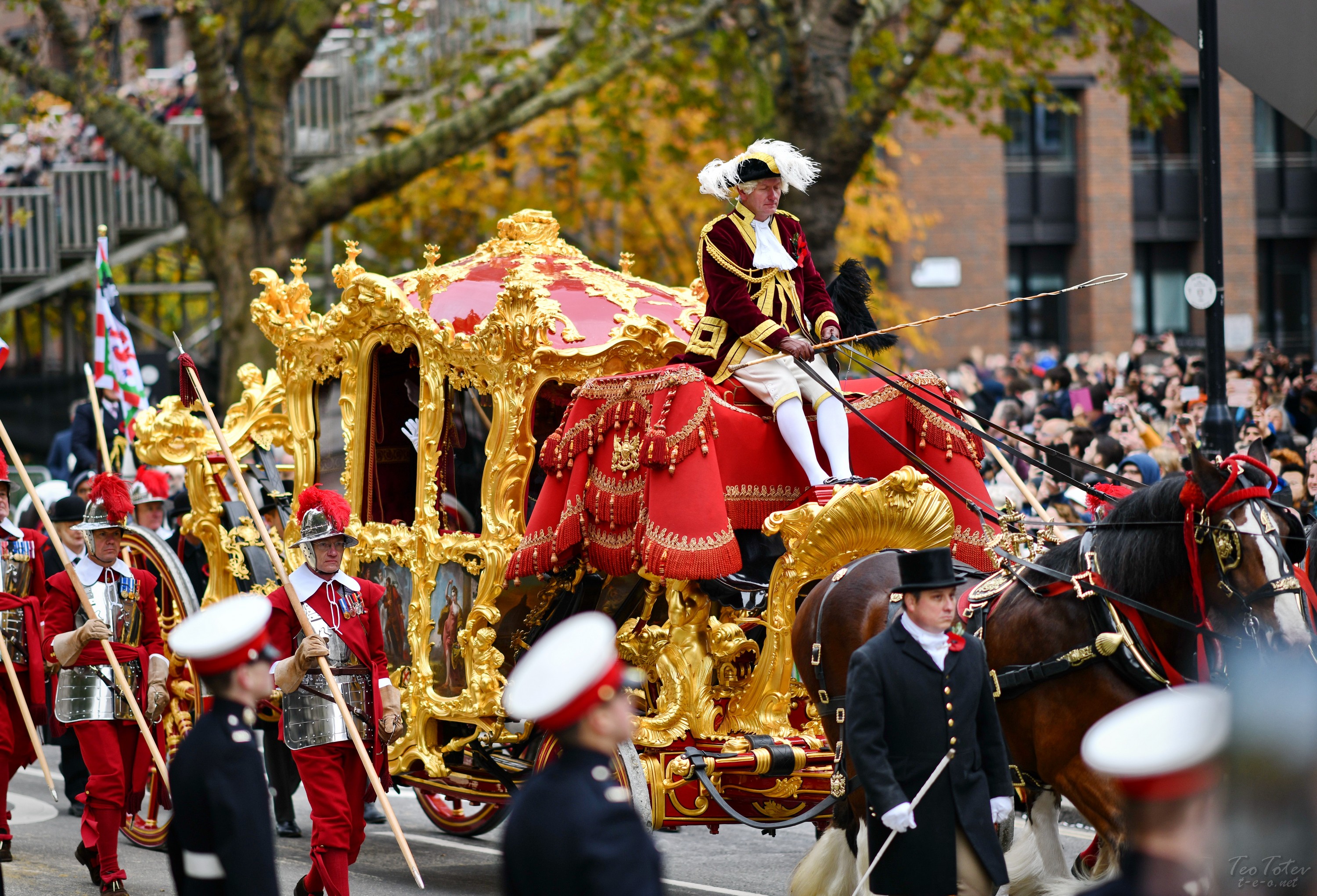 This was end of Lord Mayor Parade London. One great event!
But very glamorous and must do for every Londoner or tourist who is in November in London.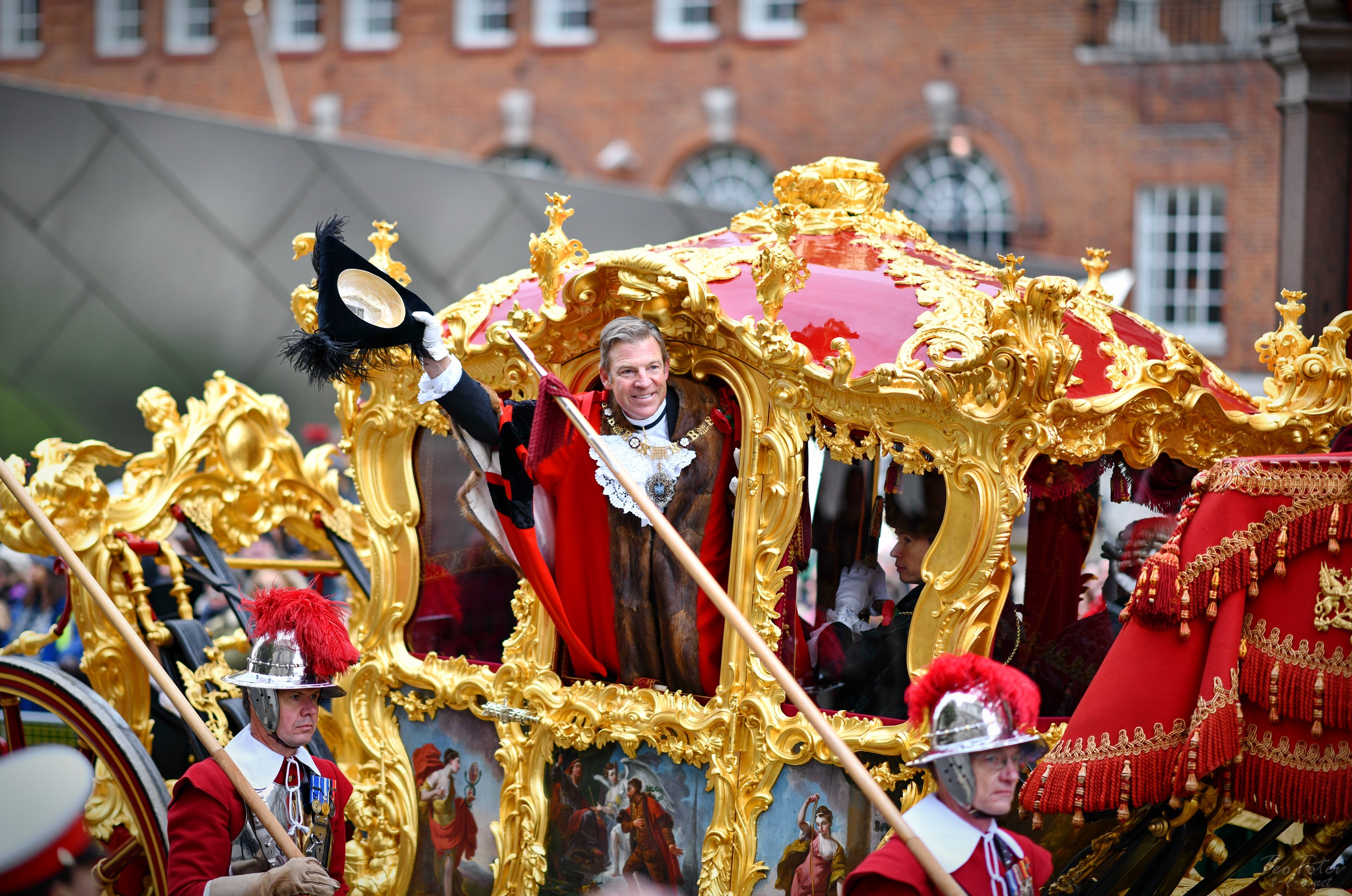 Good bye and see you again on next year show!
If you would like to find more and to see more of my photography work, please visit main part of my Website. For any queries and bookings please contact me. You can also find me on Facebook, Twitter or Instagram.