I haven't painted since high school and even though I like doing this as teenager I didn't think my skills have improved at all.
Also this was first time ever when I paint on canvas and also with acrylic paint.
Theme was Eiffel Tower Paining.
But it turns out that with photography I have now much better view about correct colours and composition.
Of course painting is far from perfect, especially it was done in only 2 hours, but it will make me sing in paining class in 2020.

Here are two photos of paining.

One shot with iPhone immediately after I finish drawing: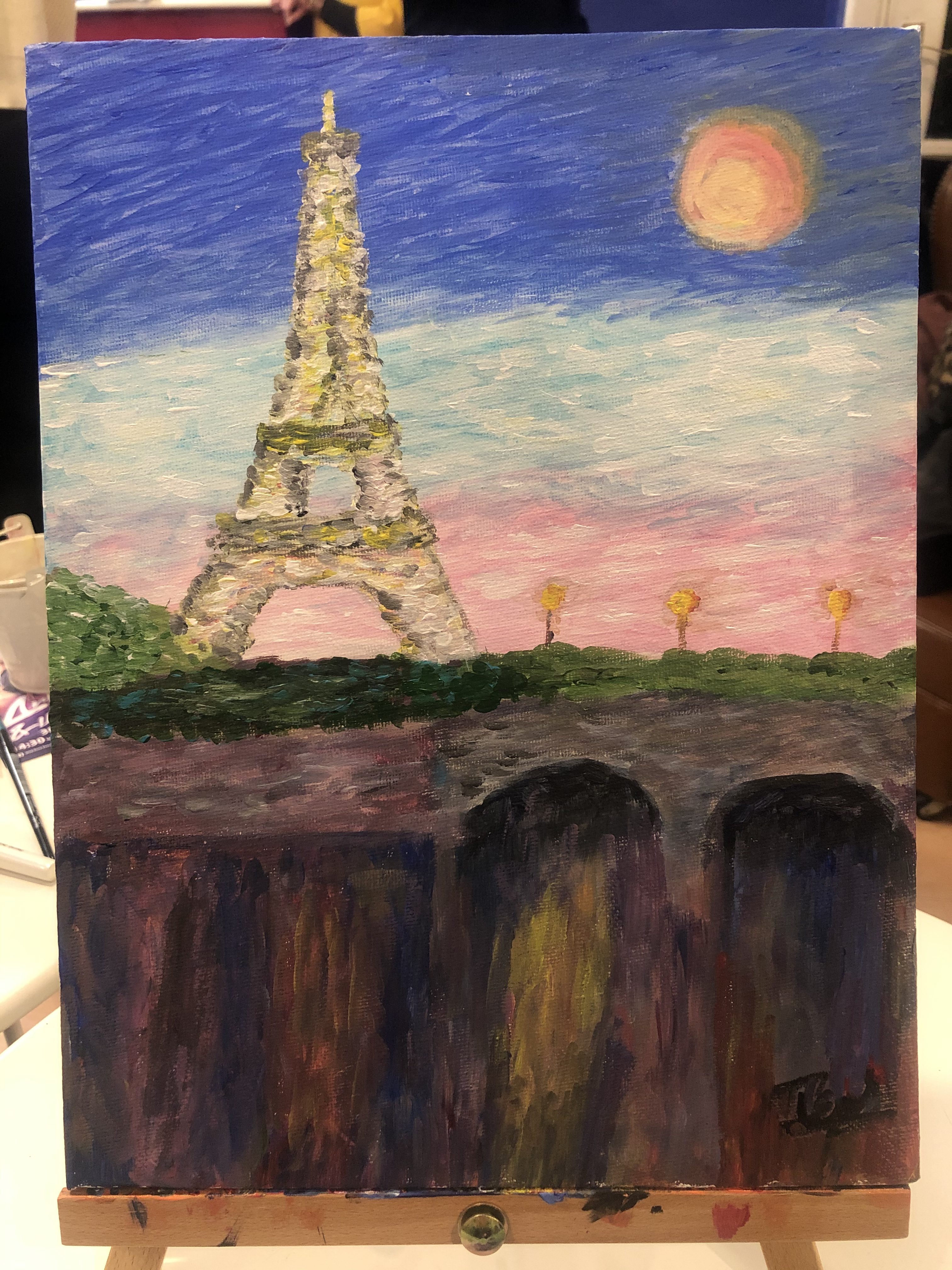 And second one which I tried to capture better with DSLR camera.
But it turns out that creating a painting is easier than capture it correctly on photo.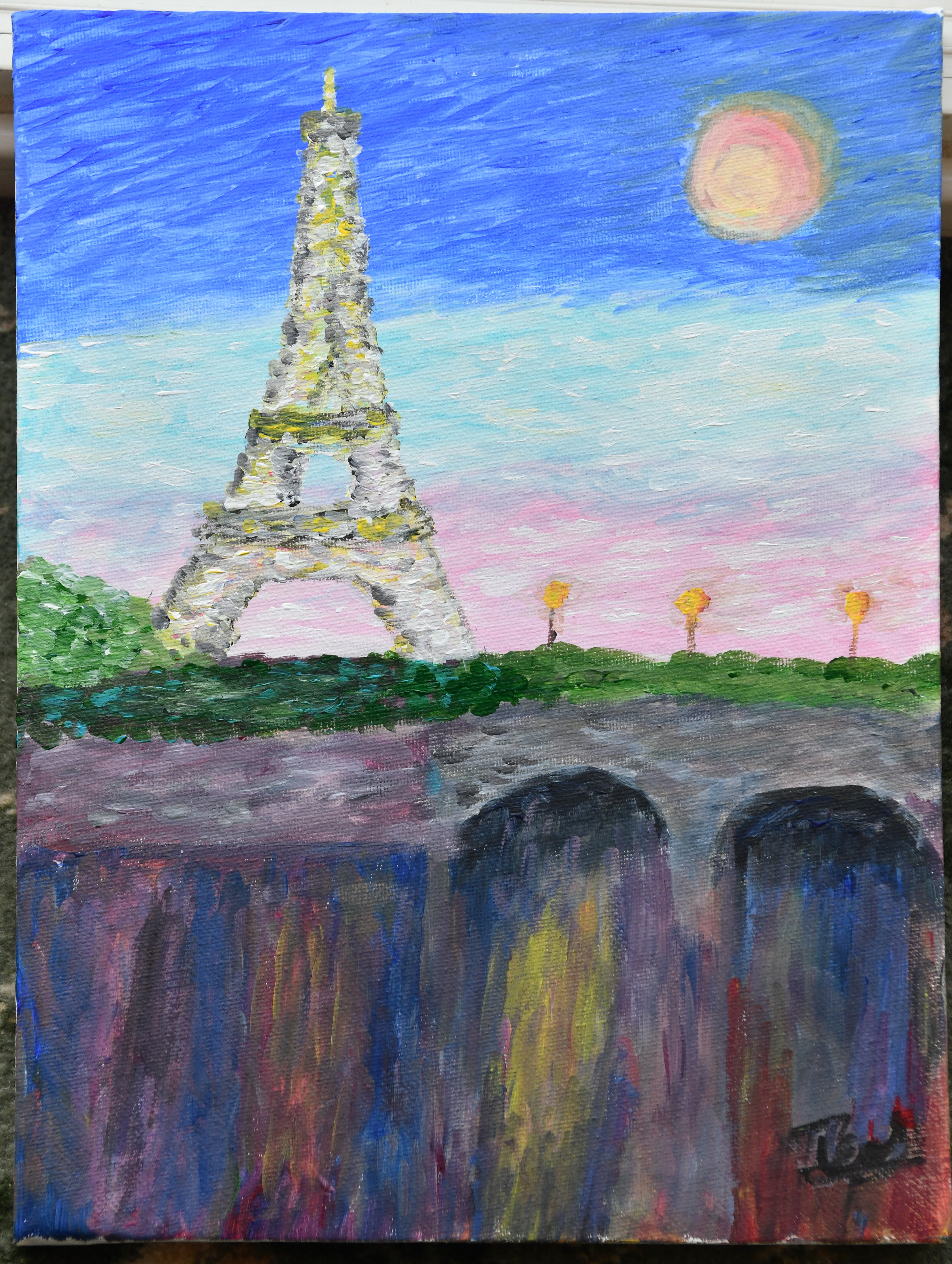 For 2020 I plan to buy Oil Paints, bigger canvas. Try to paint again and even sign for Painting classes.
If you would like to find more and to see more of my photography work, please visit main part of my Website. For any queries and bookings please contact me. You can also find me on Facebook, Twitter or Instagram.