My Clients wanted to have Corporate Headshots and Portrait Photos for Startup which they are finding so as I corporate photographer based in London I was happy to fulfill their wish.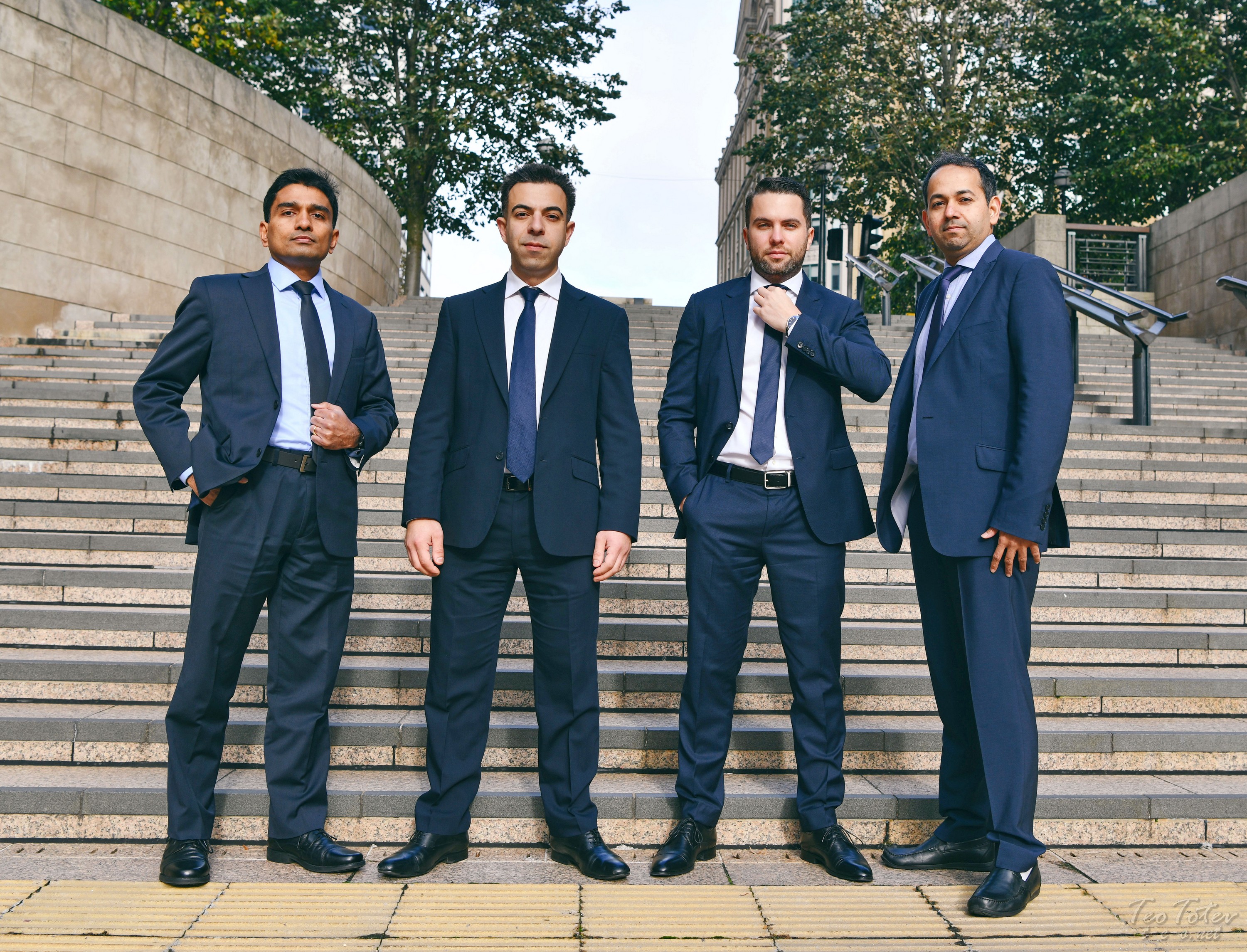 So we choose Canary Wharf in London as best location for Corporate Photography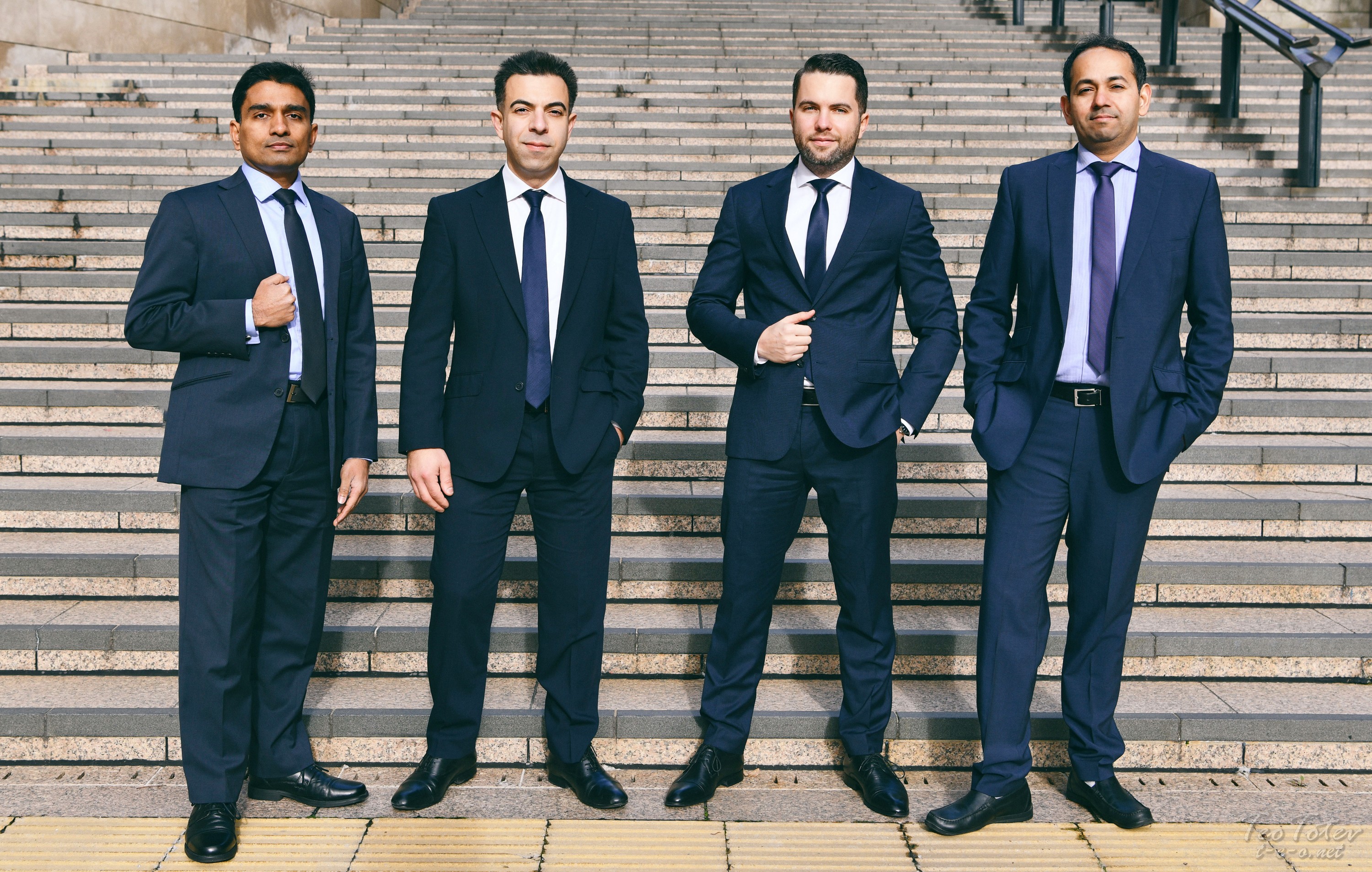 We did various poses as making perfect group portrait is very difficult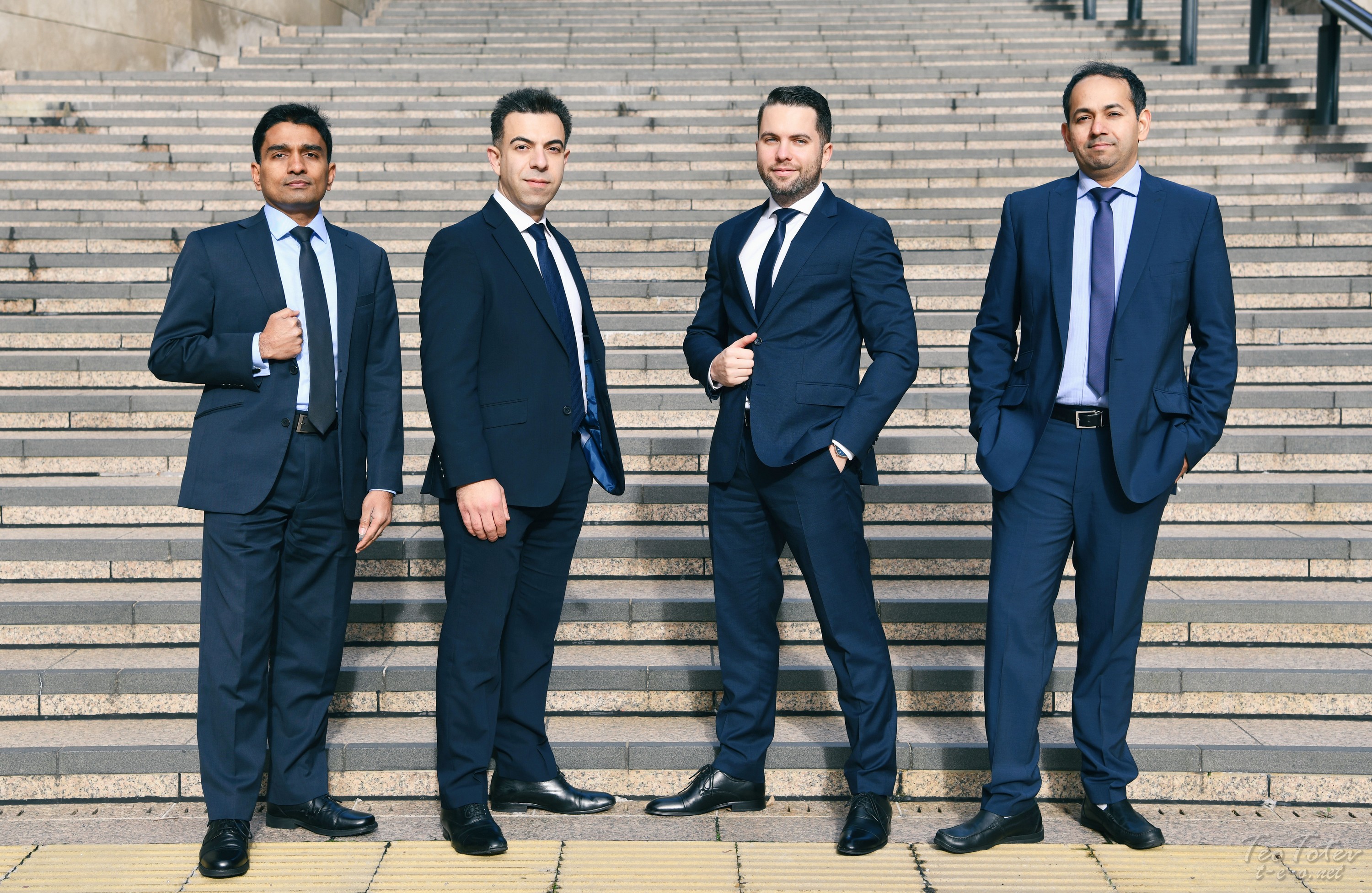 Even one blink can ruin the otherwise perfect business headshot photo session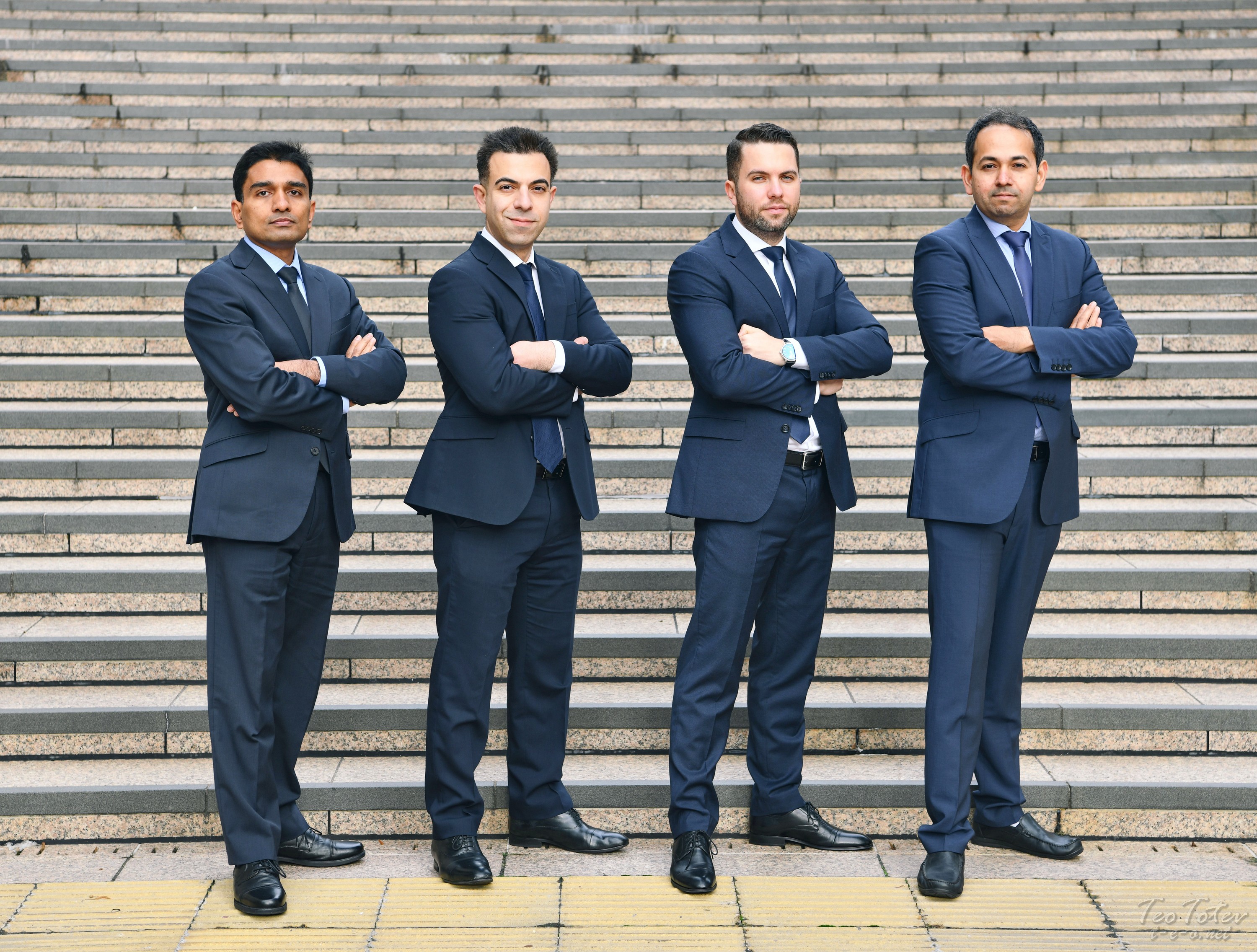 Dressing in same color as per my advise before photoshoot have helped a lot to get uniformity of business look.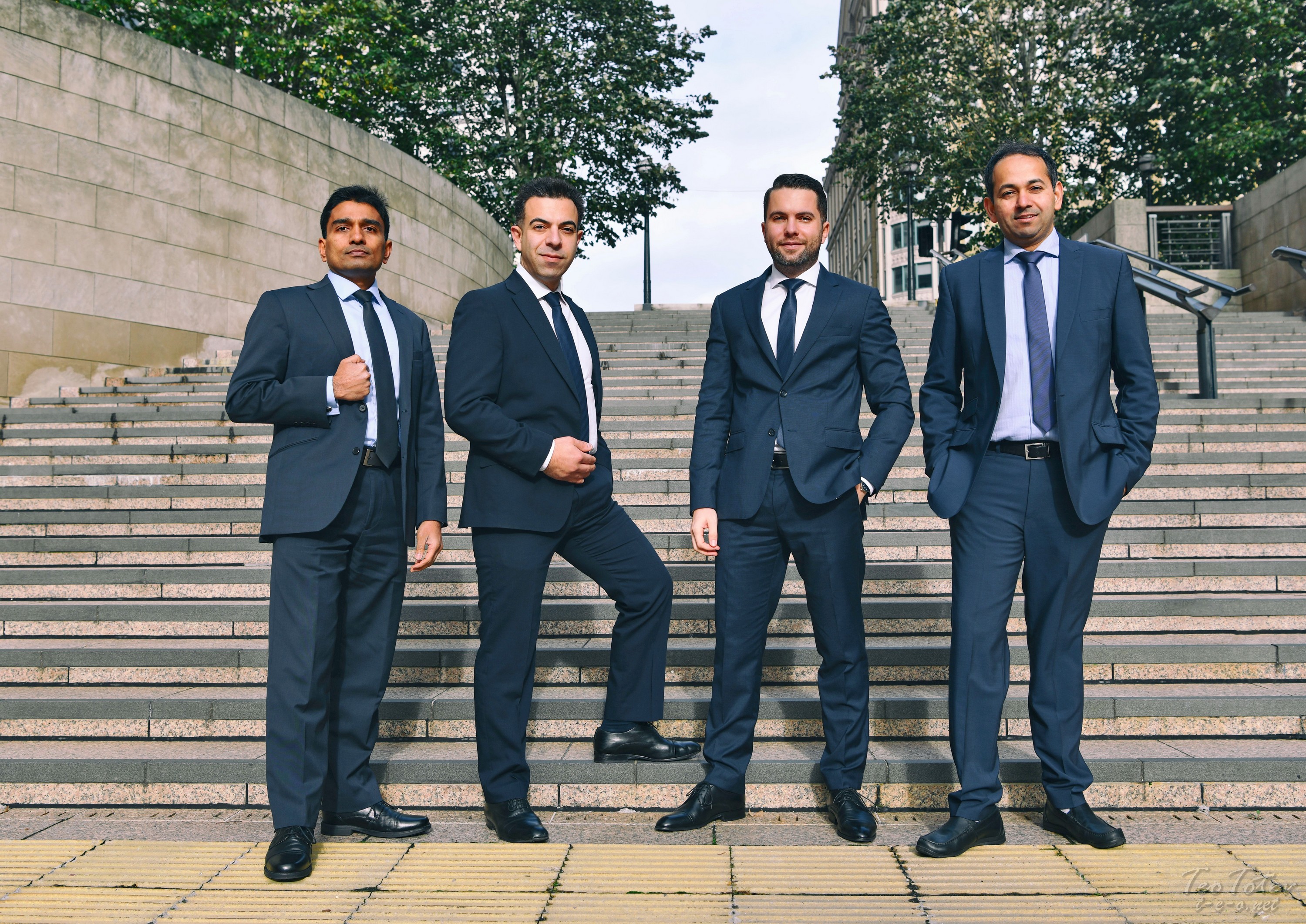 Always hire Professional Corporate Photographer if you want to have top results, as shown here.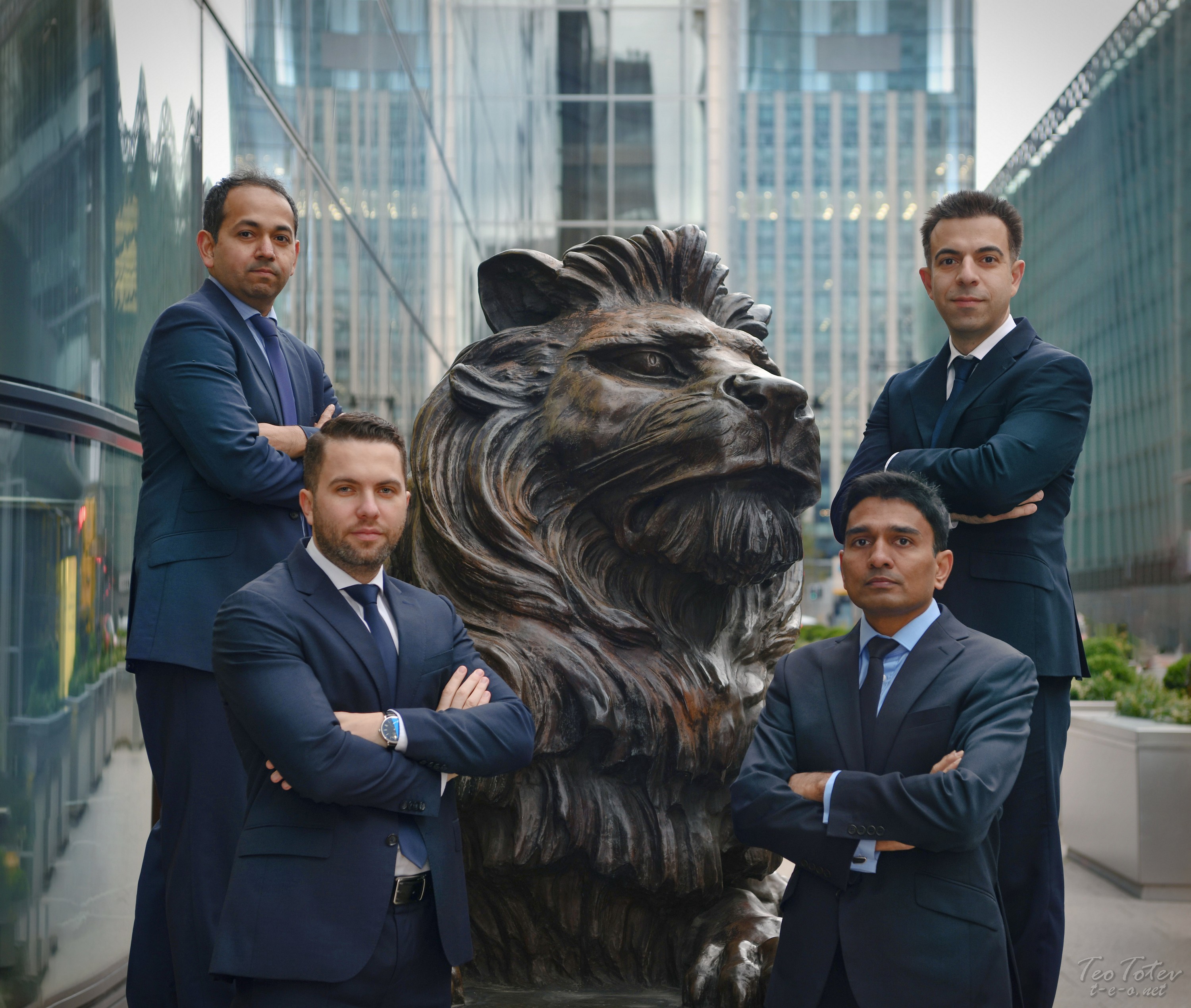 I decided to use the statue in front of well known bank as it make perfect background for corporate headshots.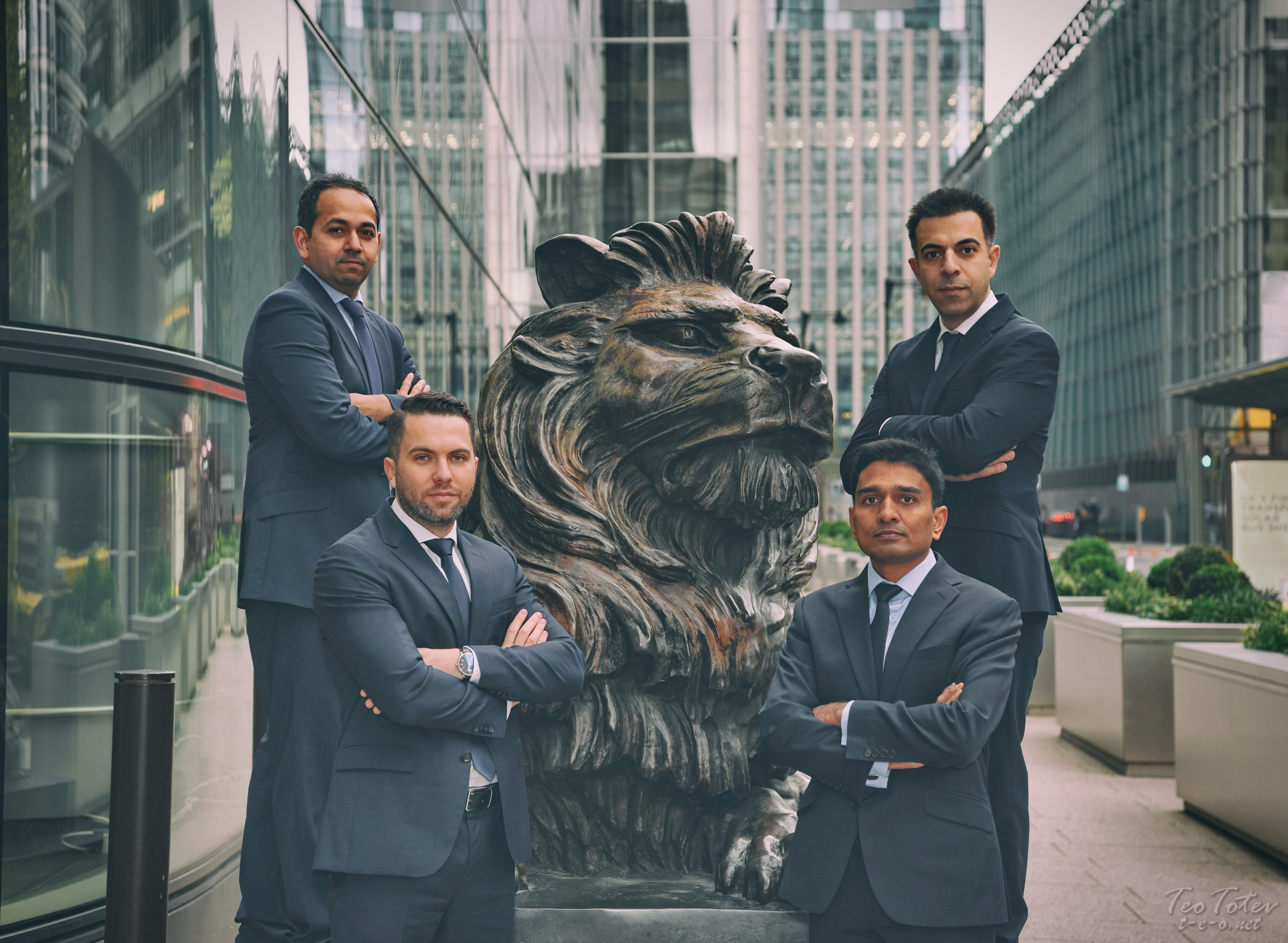 I make few photos with different color toning so clients can more easily match photos to their PR materials and website.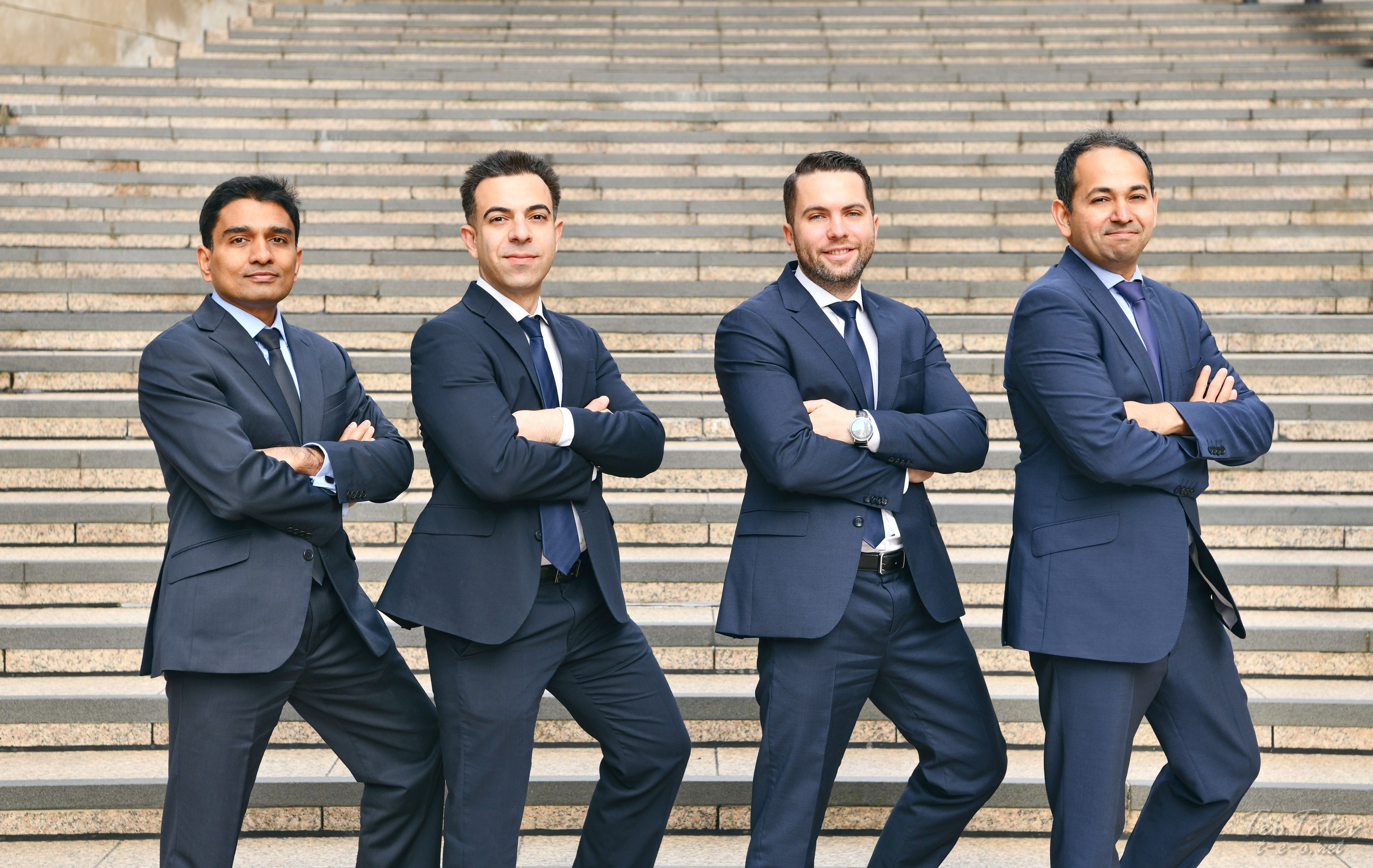 My Corporate Photography Services also include full professional edit on all photos. And customers are always happy with result of both shooting and editing.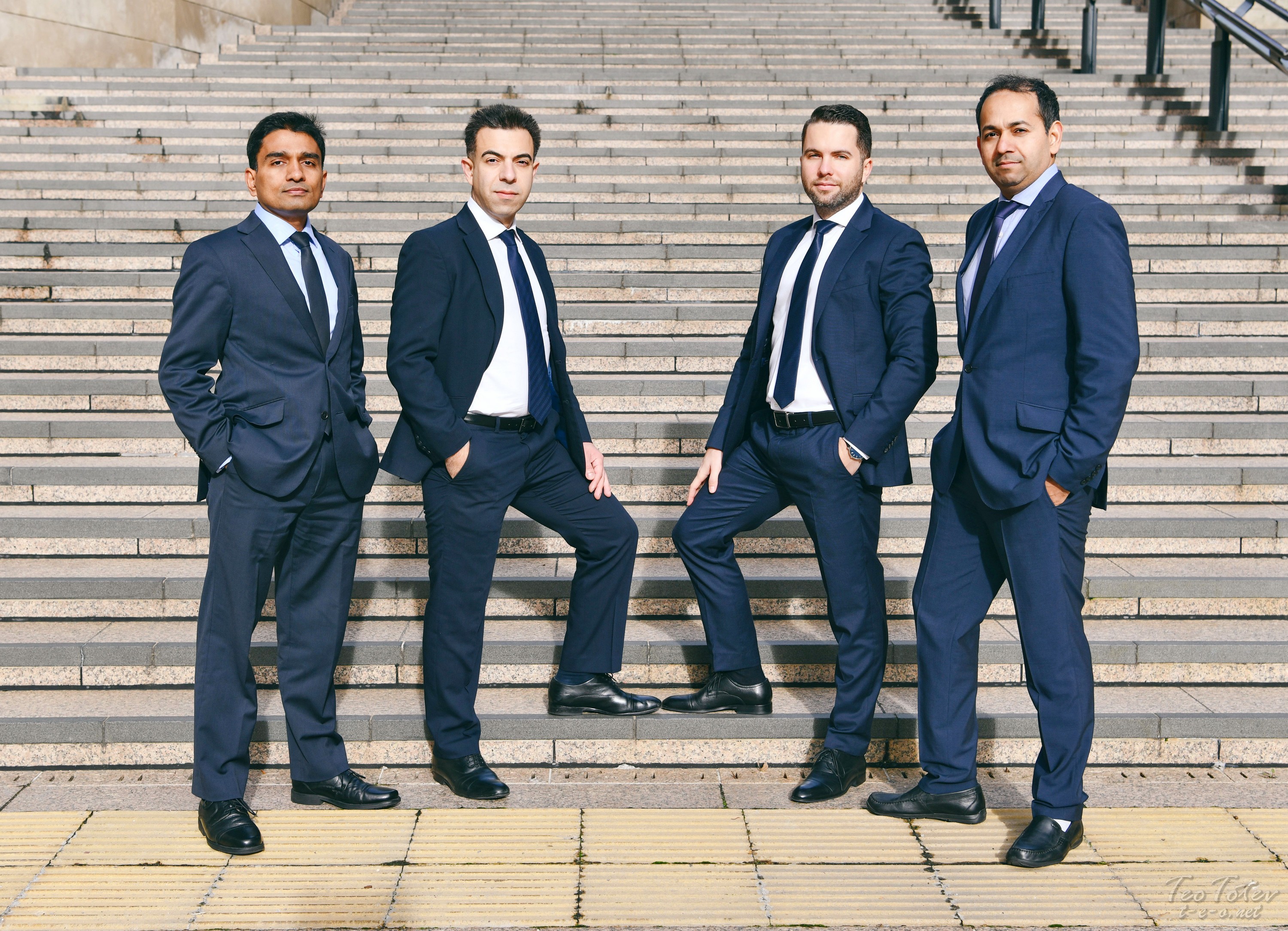 Correct order of people, correct pose, correct look, proper light, proper edit – this is all what is needed to make Perfect Corporate Group Portrait.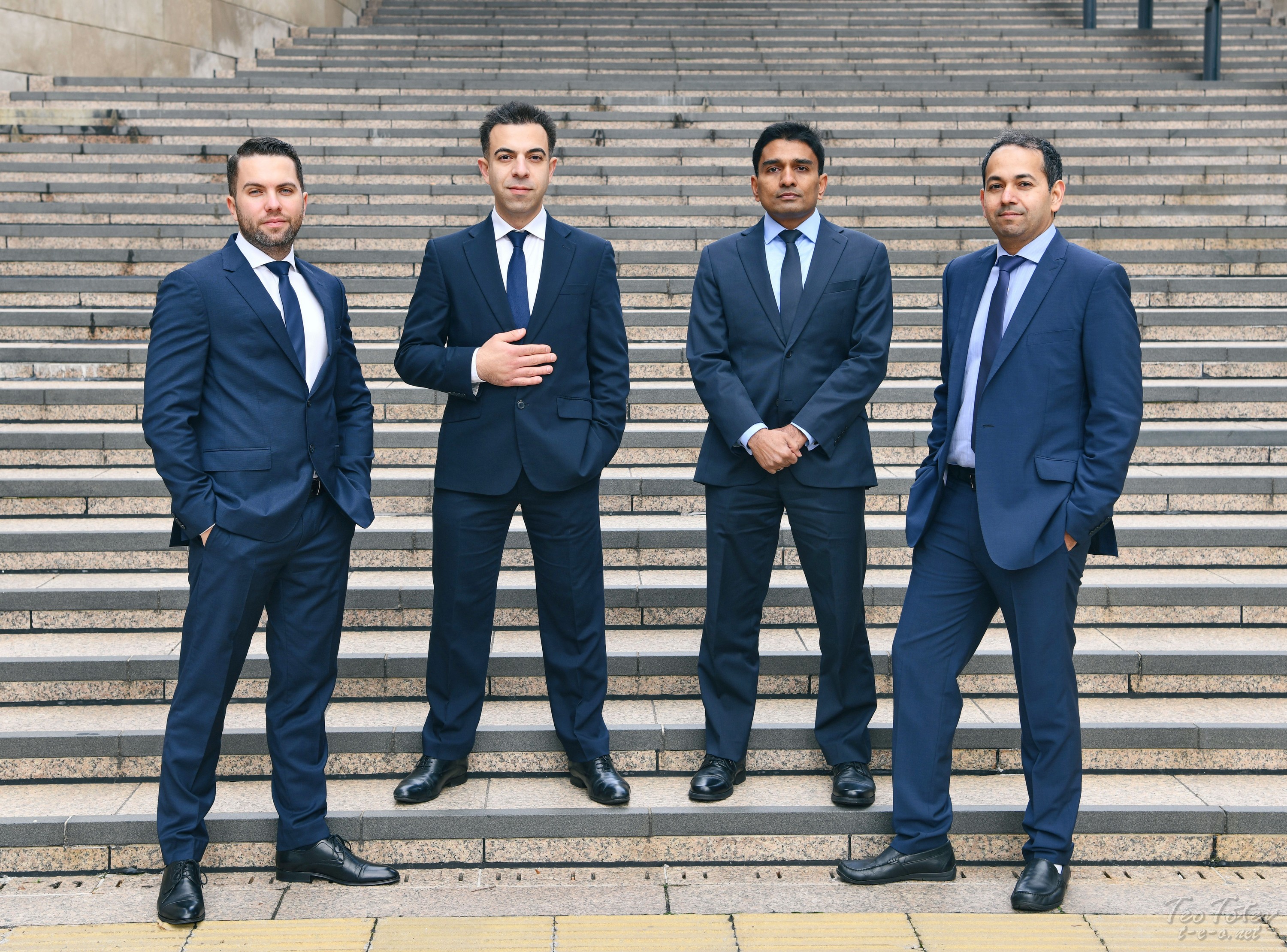 In difference to regular portraits, in corporate photography we are not looking for smile and happiness but to serious bussiness look. Corporate Group Photography in Canary Wharf London.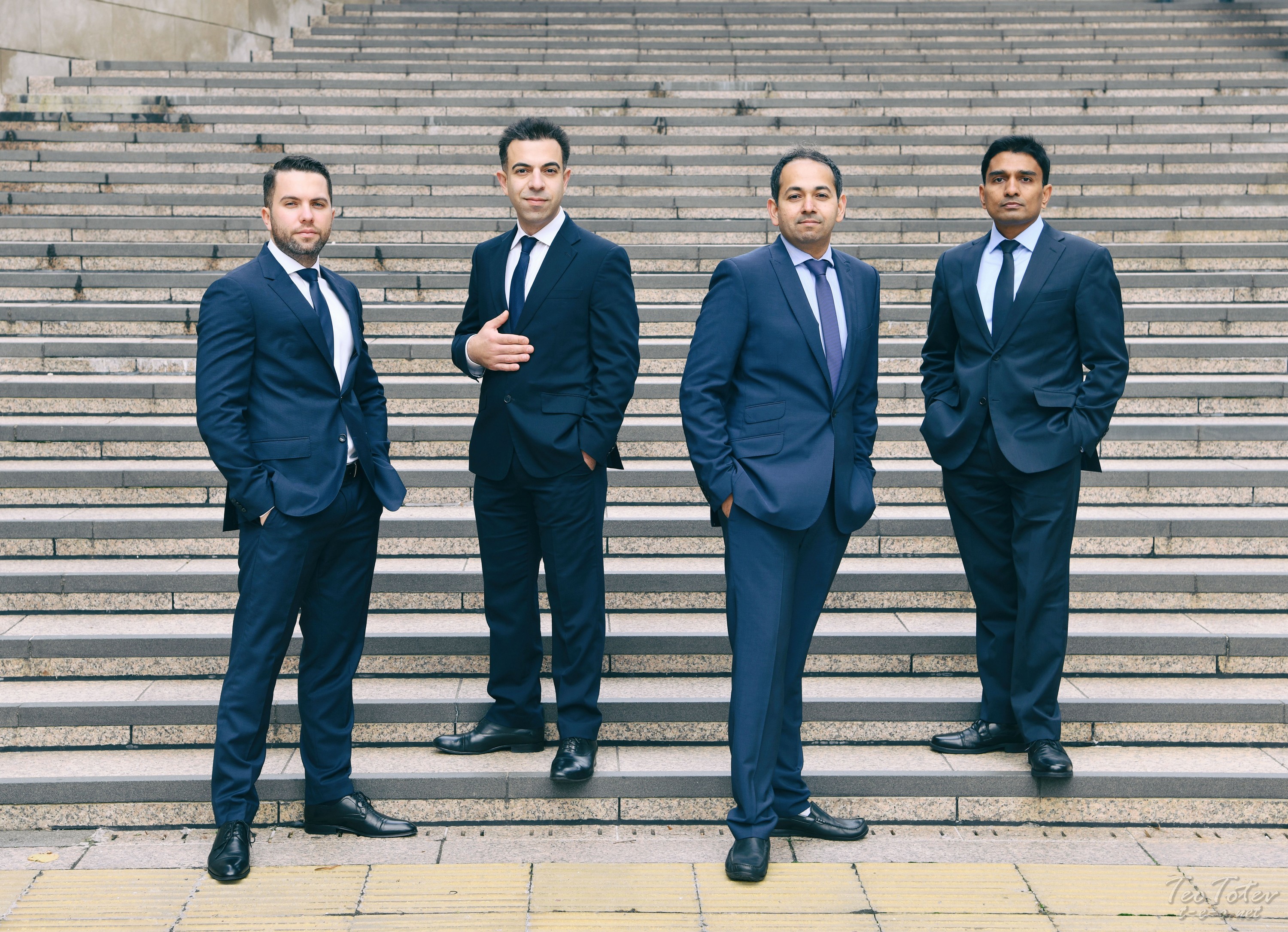 I'm regularly offering Business Portrait Photography Deals, so please contact me to find more.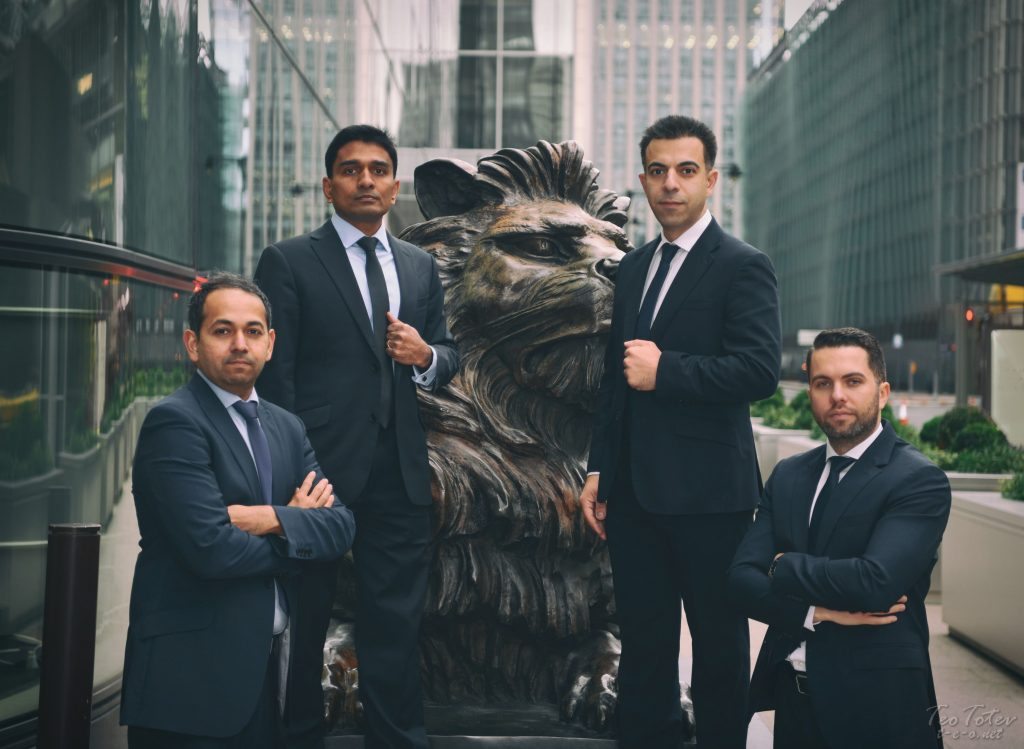 Startup cofounders group portrait photography.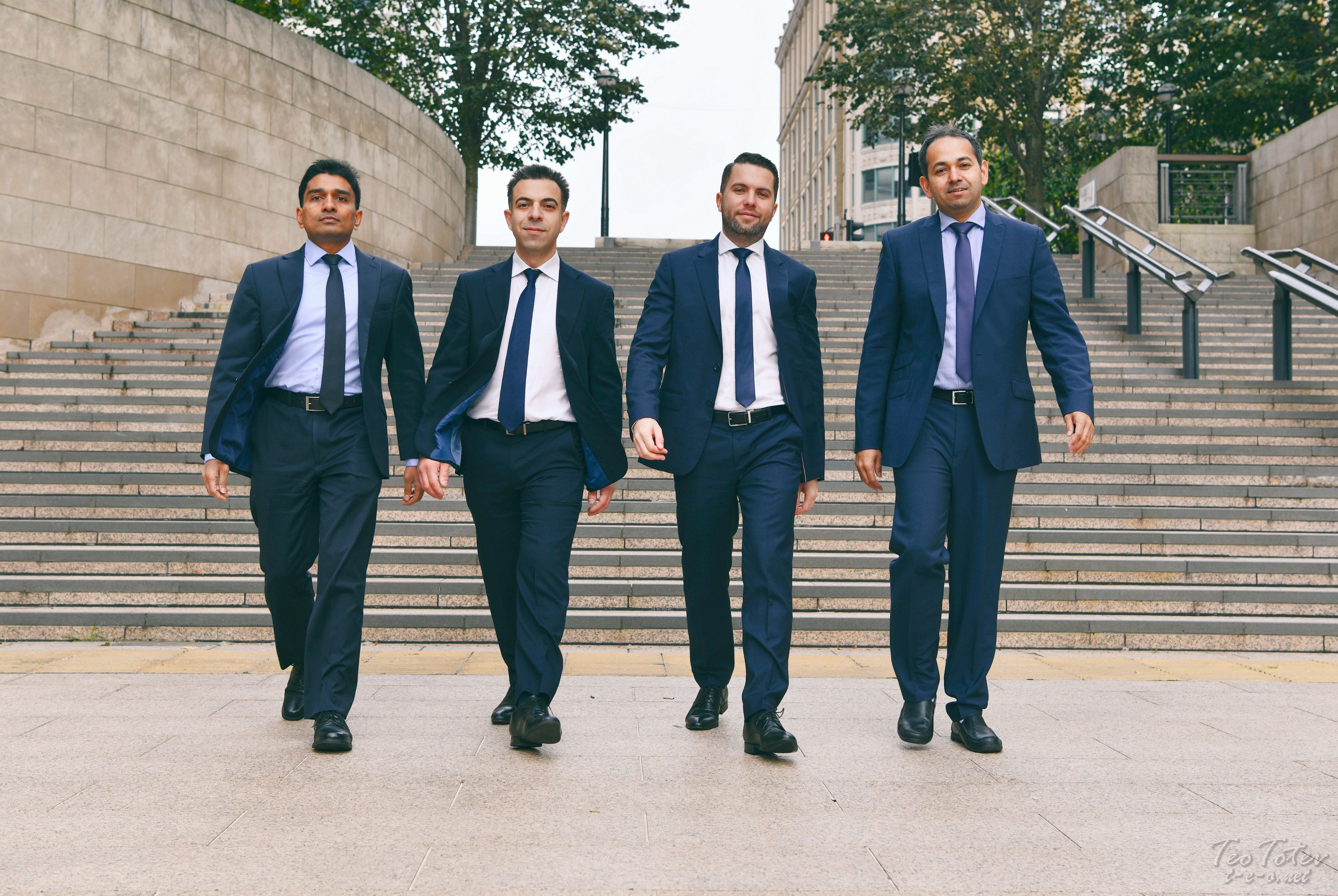 I like Corporate portraits with motion, but it is not very easy to get all people moving properly at same time with proper expression and ties not flying in all directions. But I think here I achieved excellent group walking corporate portrait.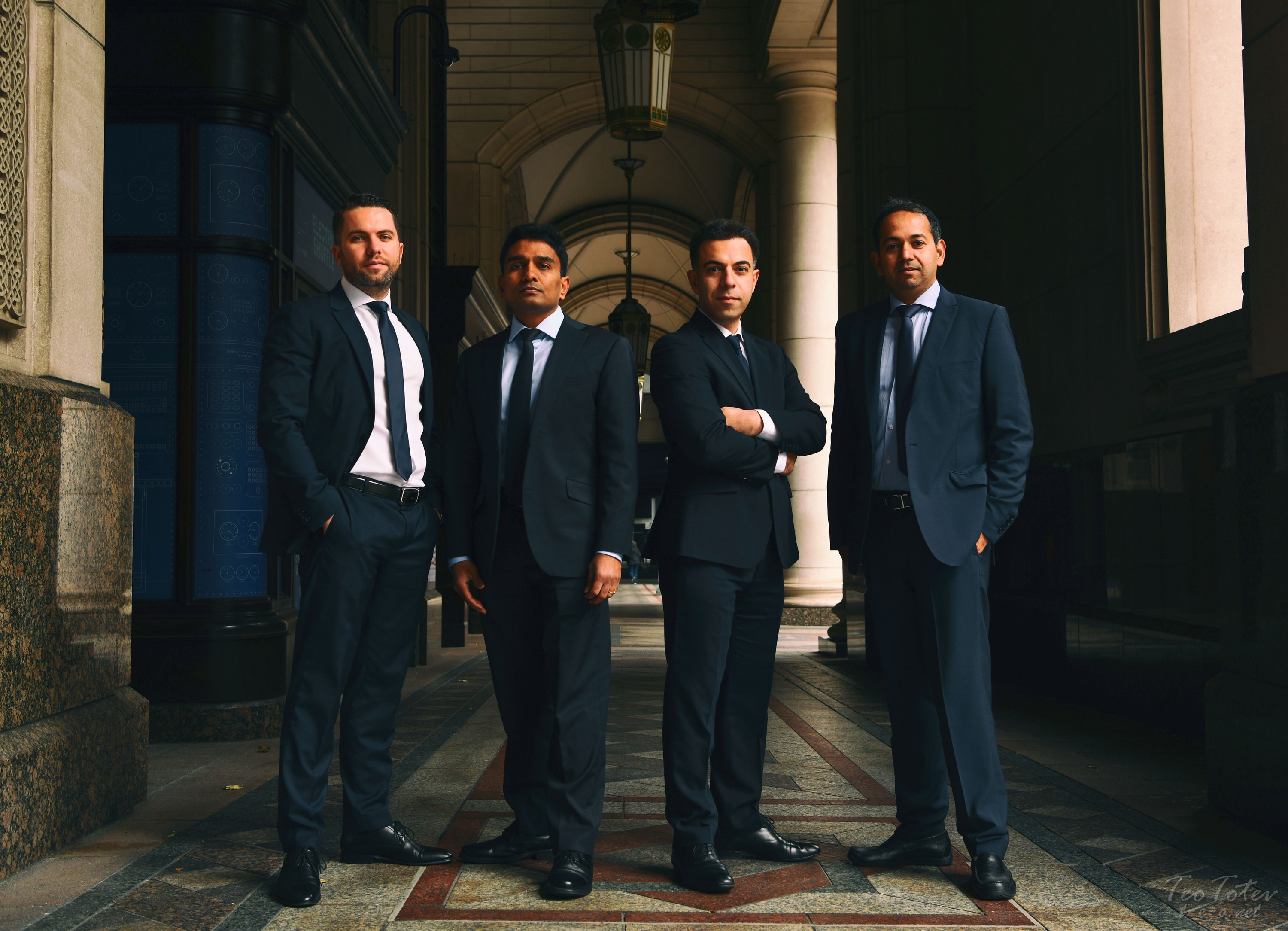 Also Classing Corporate Group portrait. It usually suite executives but here young startup co founders looked really good under Rembrandt lighting.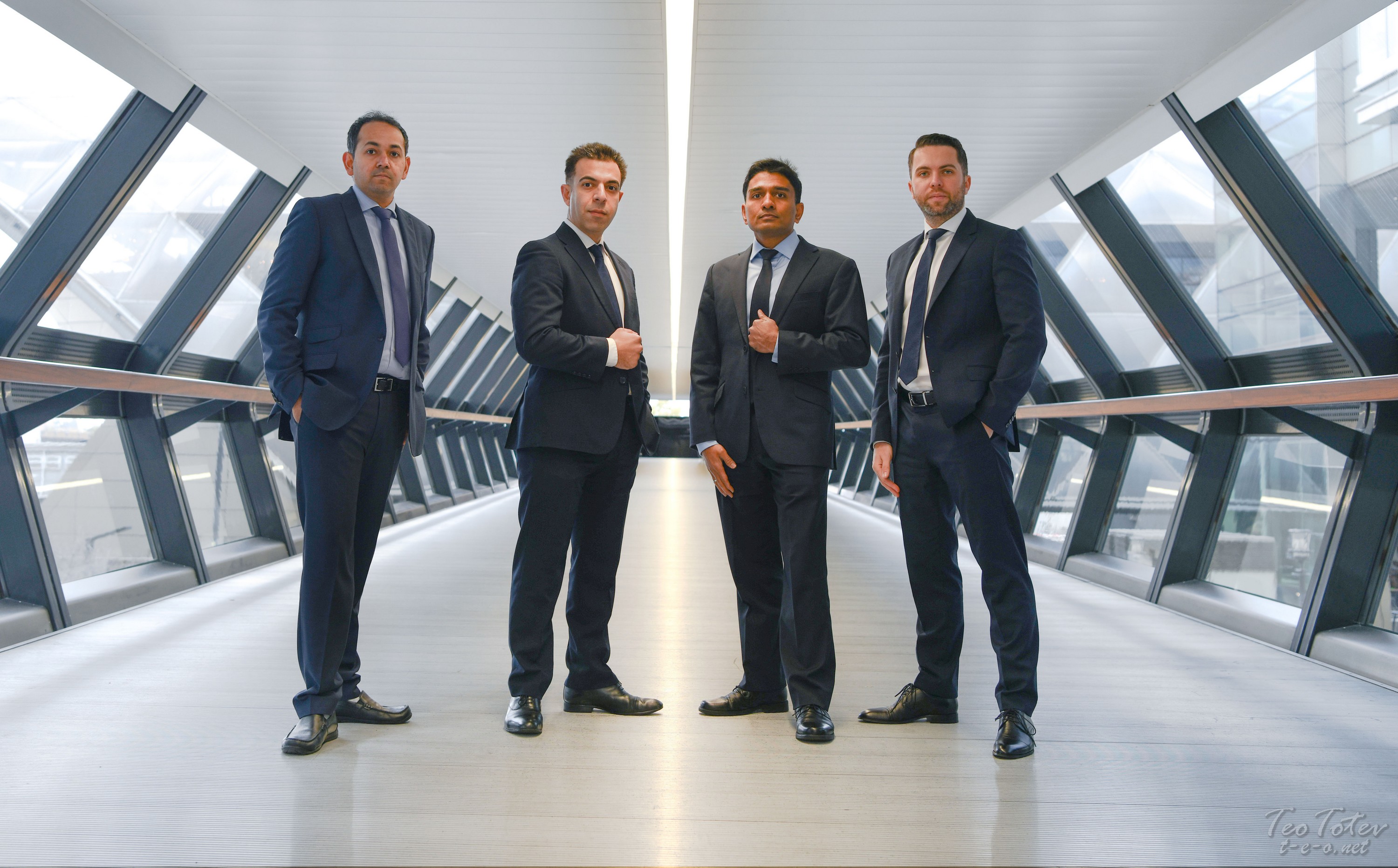 We did also photos in well known futuristic place in Canary Wharf. So clients here look coming from future along with light.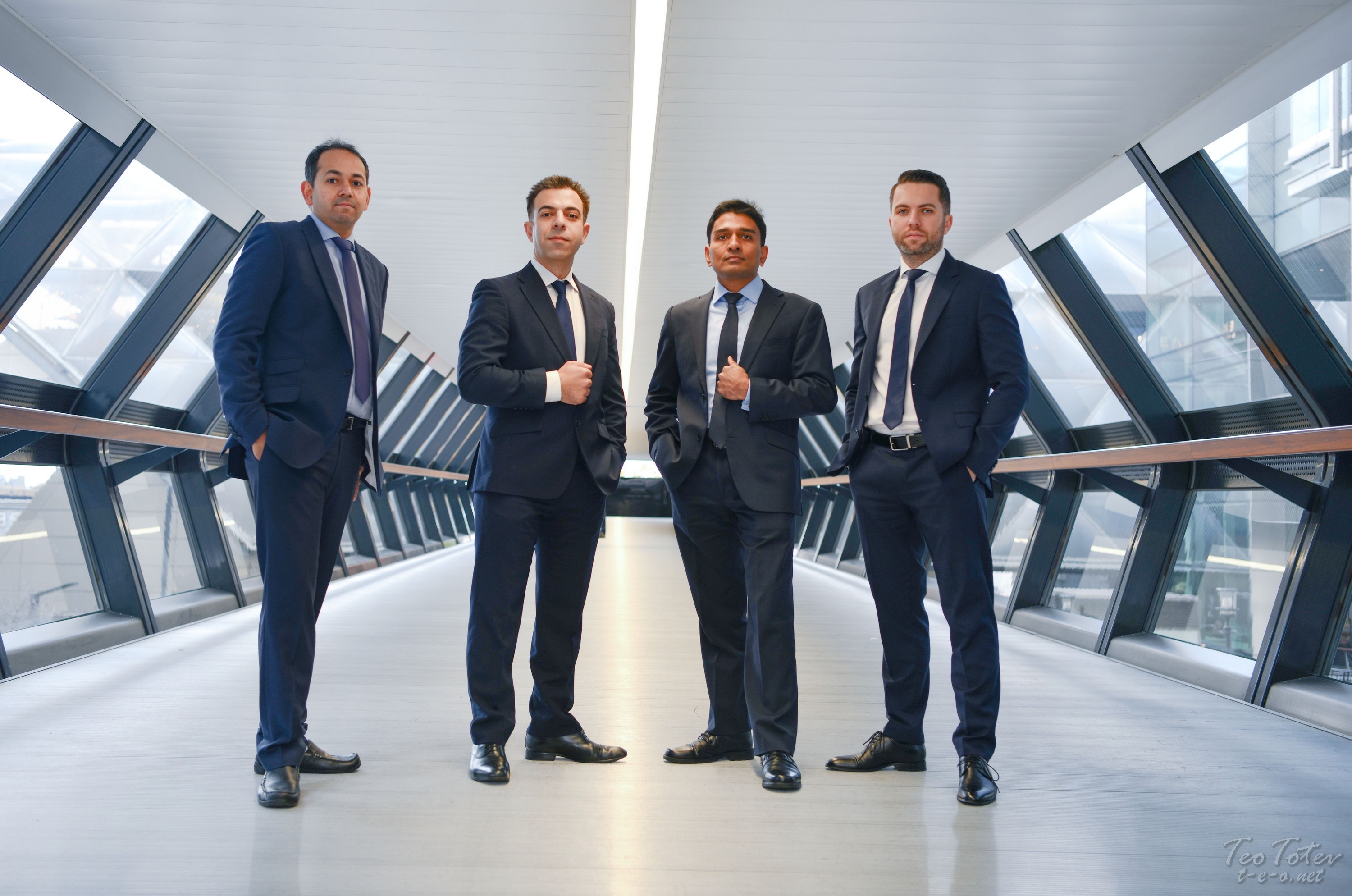 Just tiny movement of two hands there but group shot photography looks much better in second photo.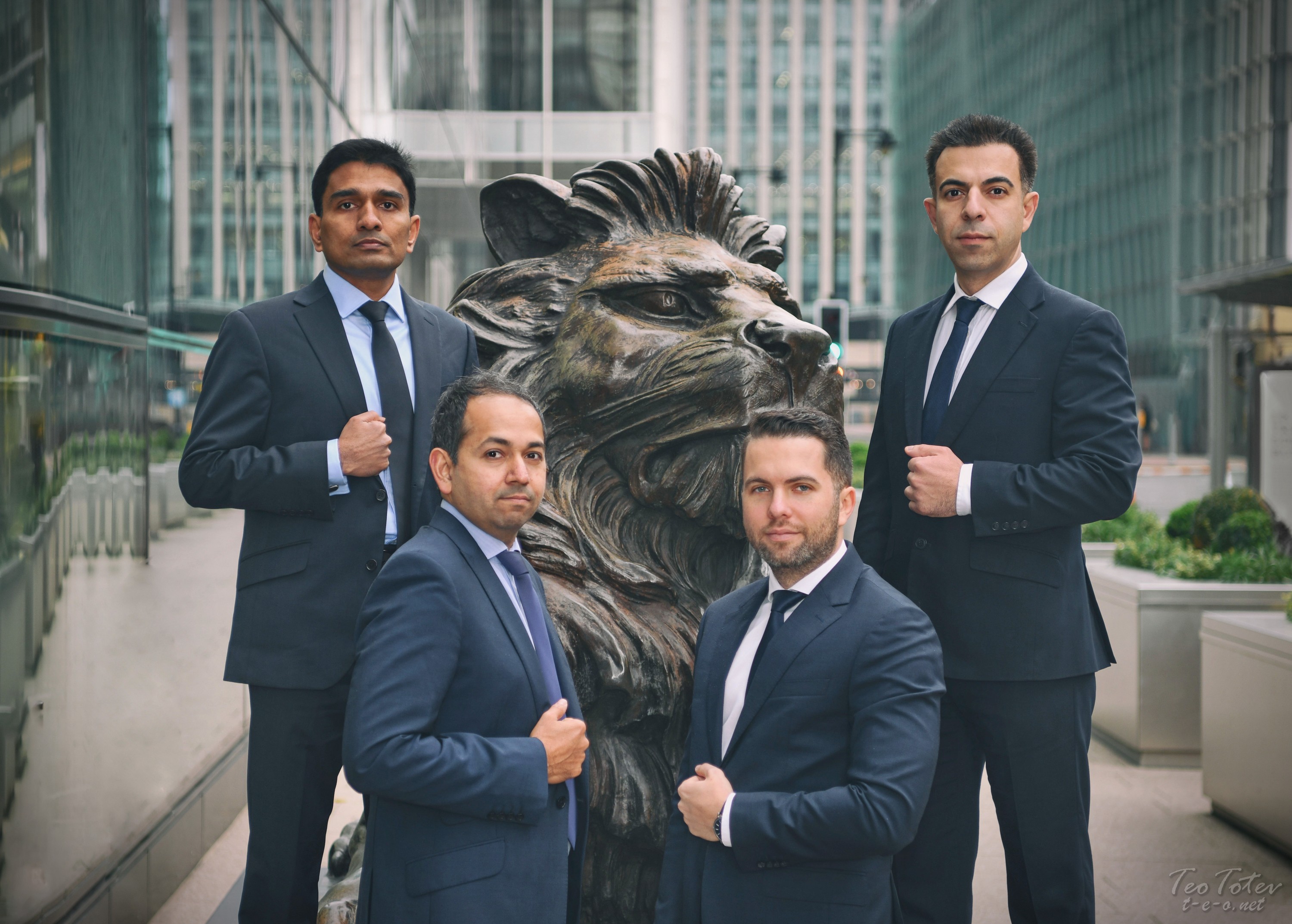 And again Group Portrait in front of famous Lion Statue in London.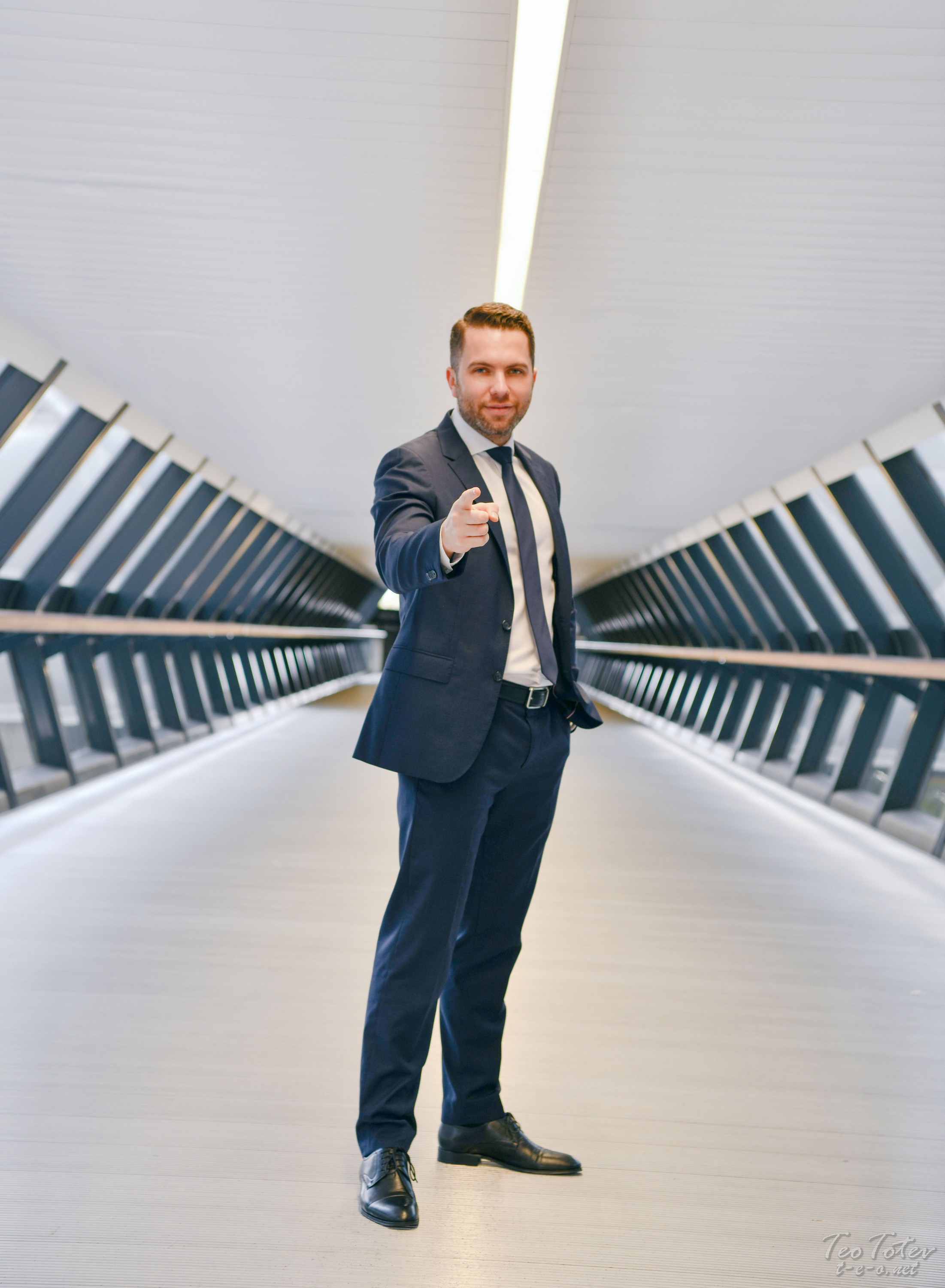 I did also individual portraits to customers. All in same location for uniformity among them.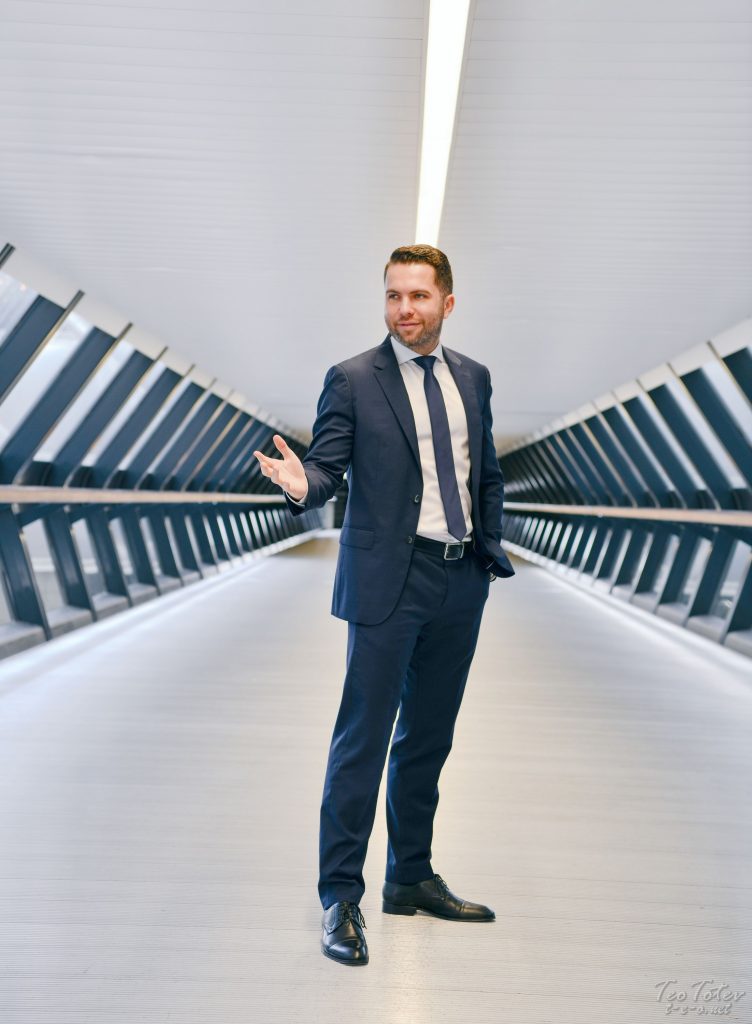 In my earlier years as photographer I would have posted this as stock photo. But nowadays I'm focused on creating unique photos based on customer wish for every photo session.
My favourite male business headshot from this photoshoot.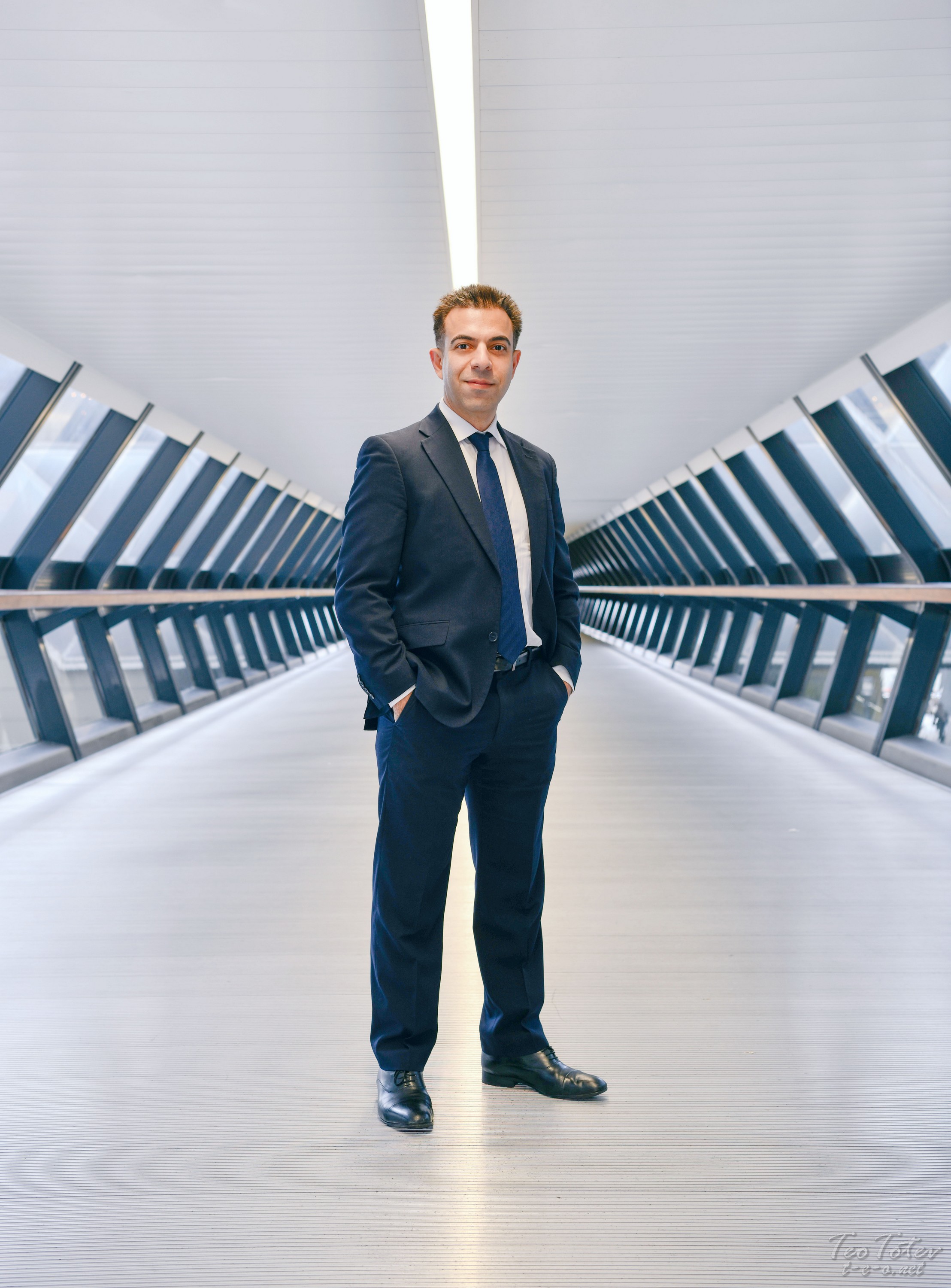 I work well with all people and I'm expert in finding correct pose in which customers looks perfect.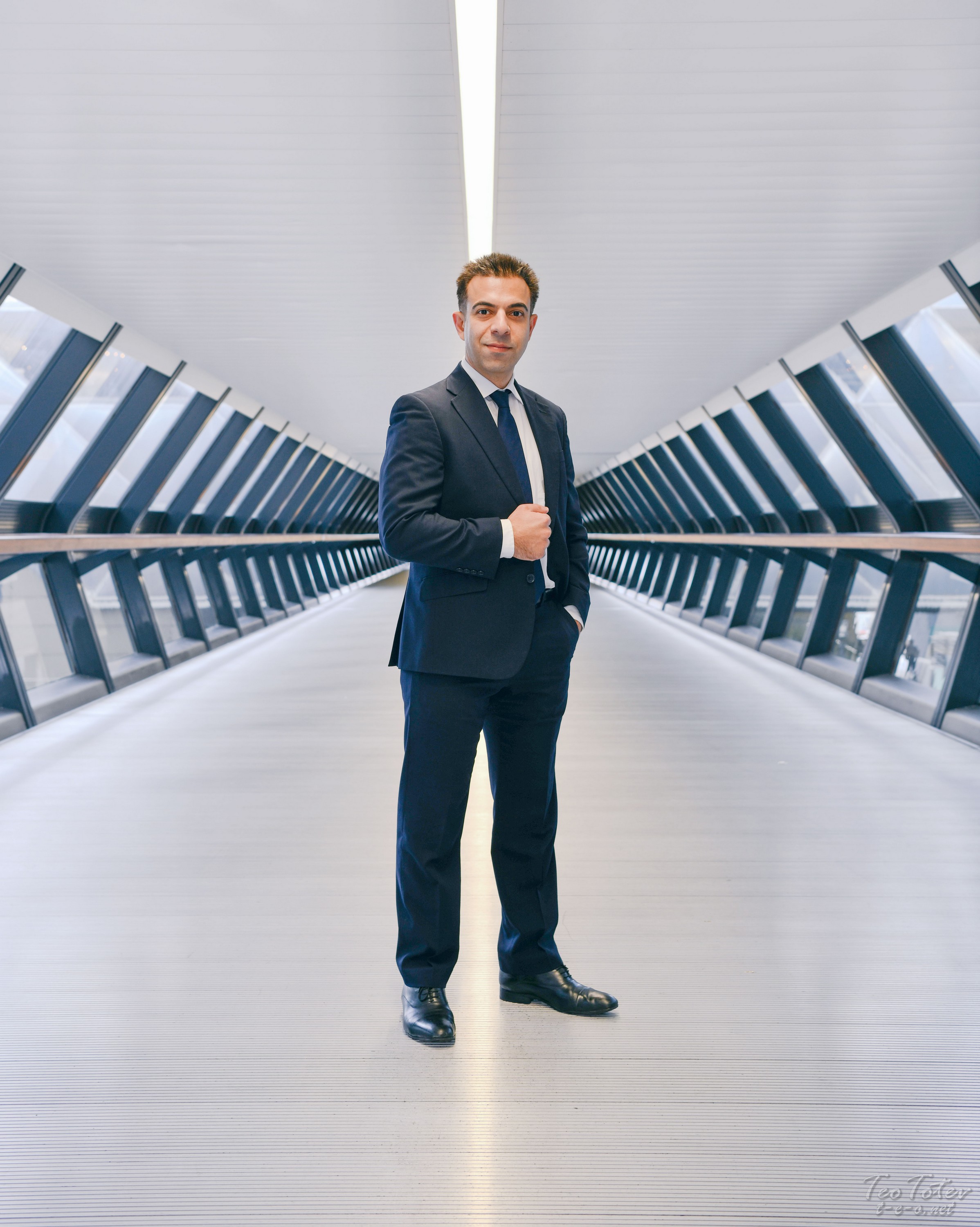 Good photo and presentation are key to success in business. As Corporate photographer based in London I can provide you needed photos for this.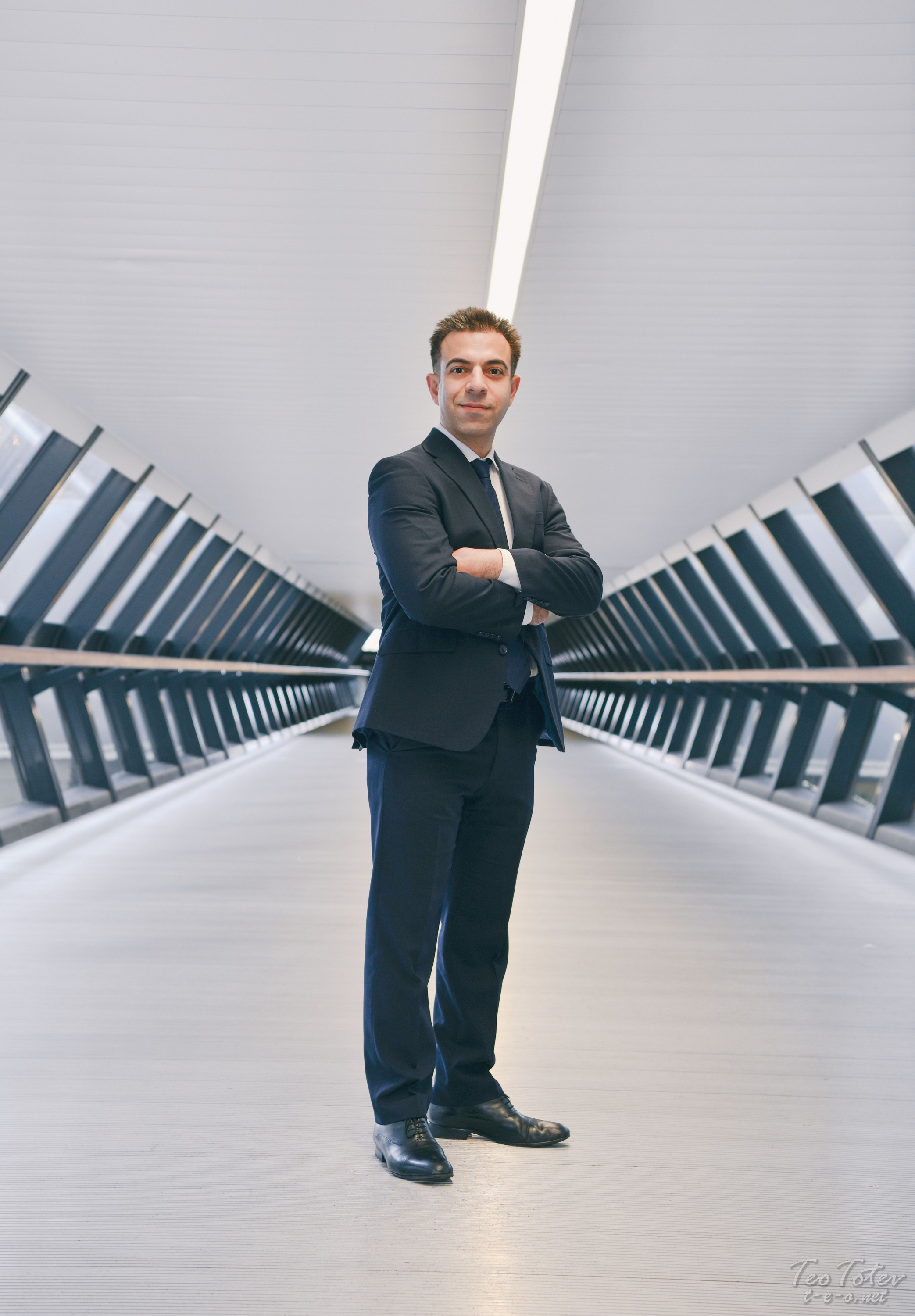 Corporate portraits are my specialty as you can see here.
Corporate photographer should know how to speak with people in front of camera and I'm very pleased that my customers in London are always finding that I'm doing this smoothly and make it easy for them to pose.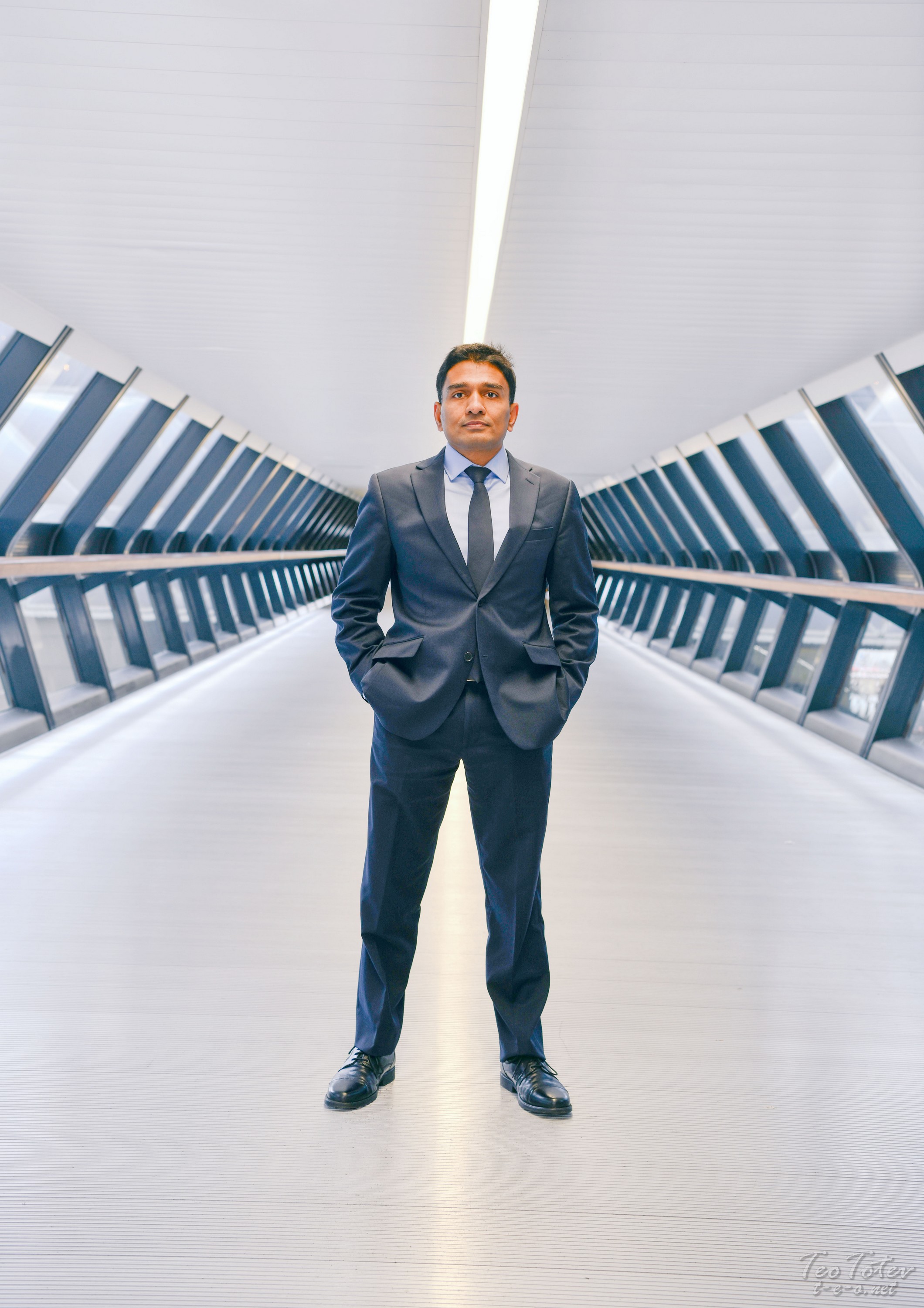 Hands in Pockets posing here. This was all from this photo session.
If you would like to find more and to see more of my photography work, please visit main part of my Website. For any queries and bookings please contact me. You can also find me on Facebook, Twitter or Instagram.