London Autumn Portraits with with maximum bokeh
Model Vesi wanted to have autumn outdoor portraits, so said and done
All photos taken with:
Camera: Nikon D850
Lenses: Nikkor 200mm f2.0 VR and Nikkor 105mm f1.4
All on wide open aperture of f2.o for 200mm lens and f1.4 for 105mm lens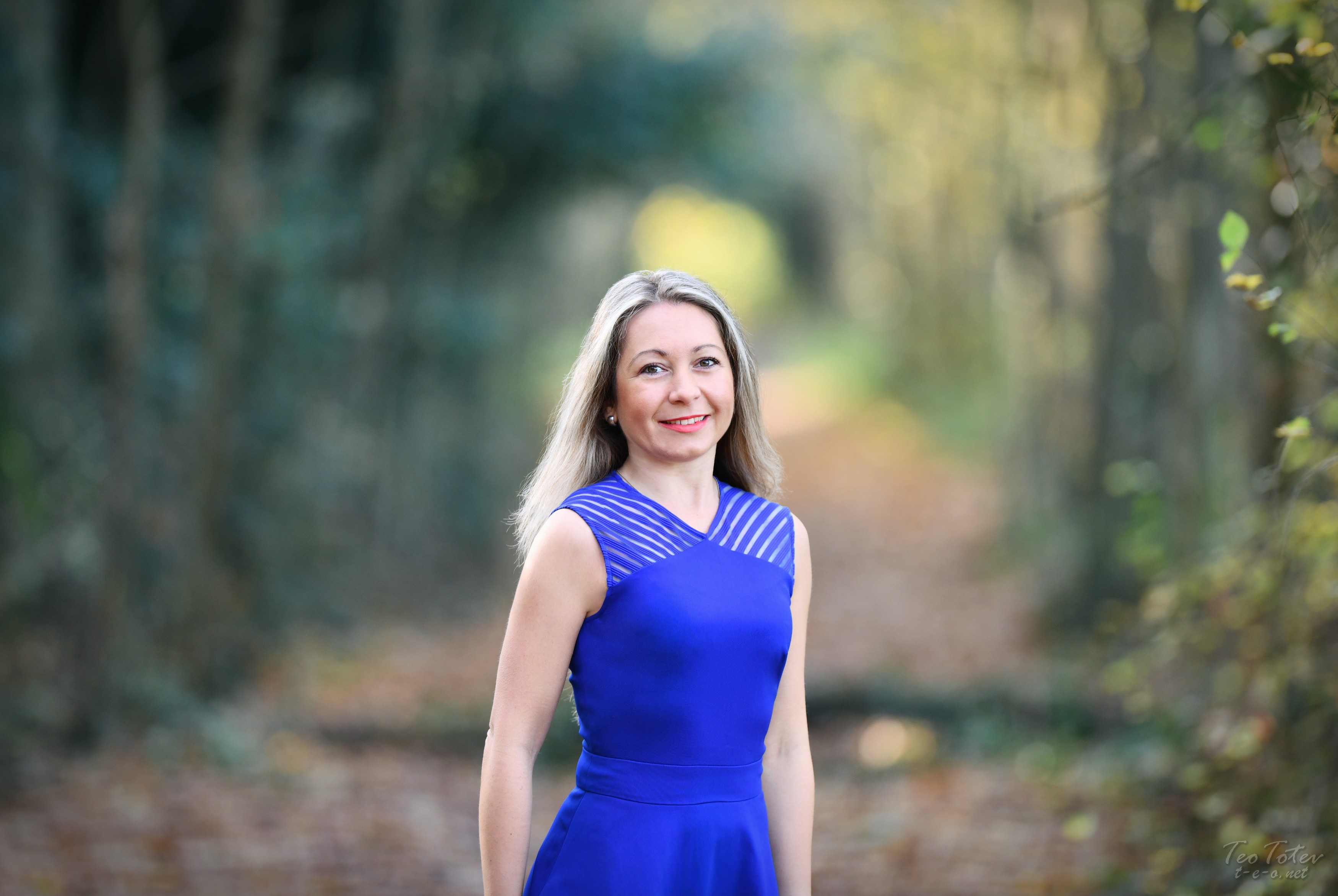 First Photo was with Nikkor 200mm f/2 on long alley on park, and as expected everything apart from model was in creamy bokeh.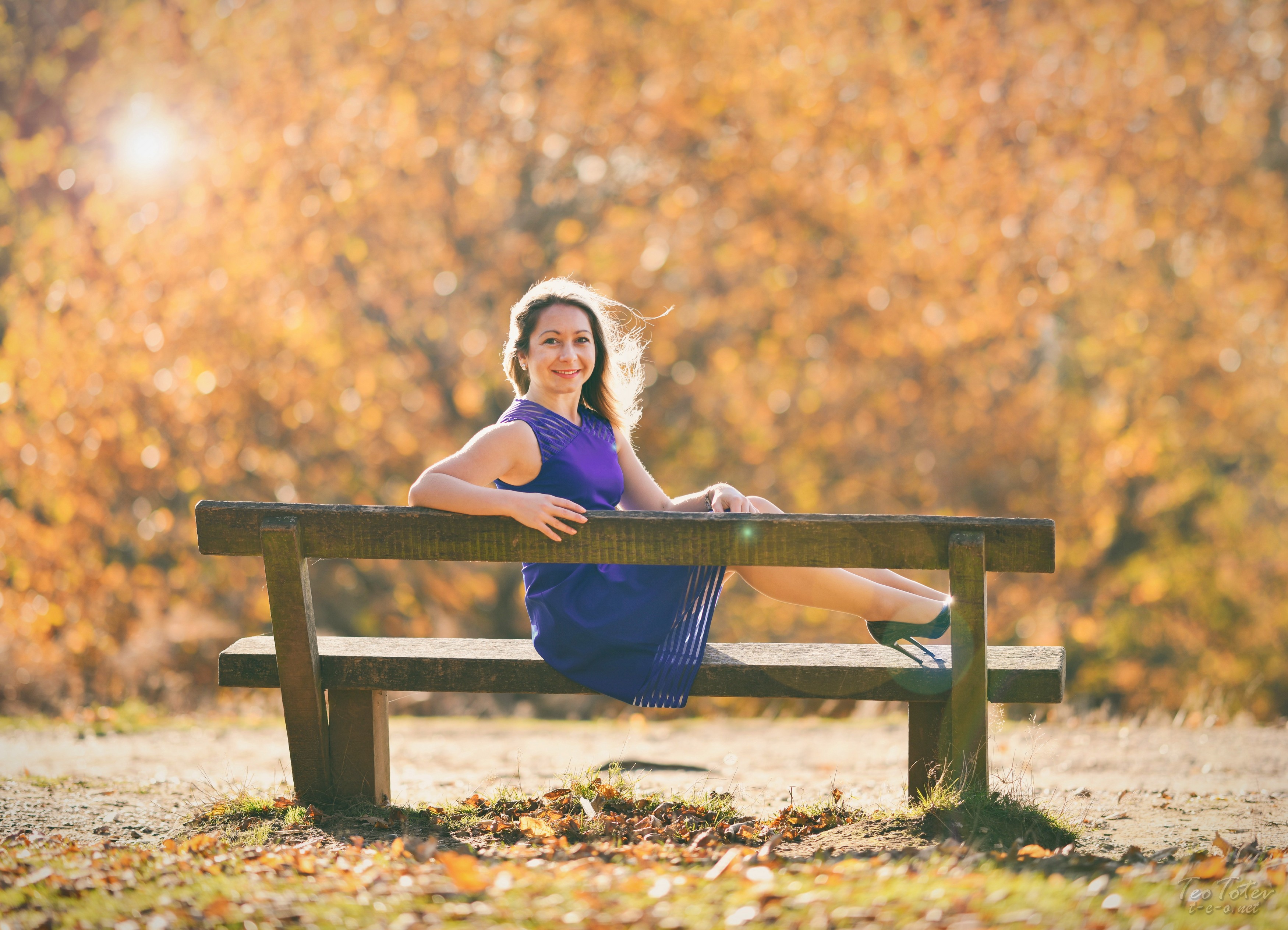 On a sunny day there was great light, especially for hair back-light and sun spots. Photo taken with Nikkor 105mm f1.4 Afs at f/1.4 by portrait photographer Teo Totev, based in London.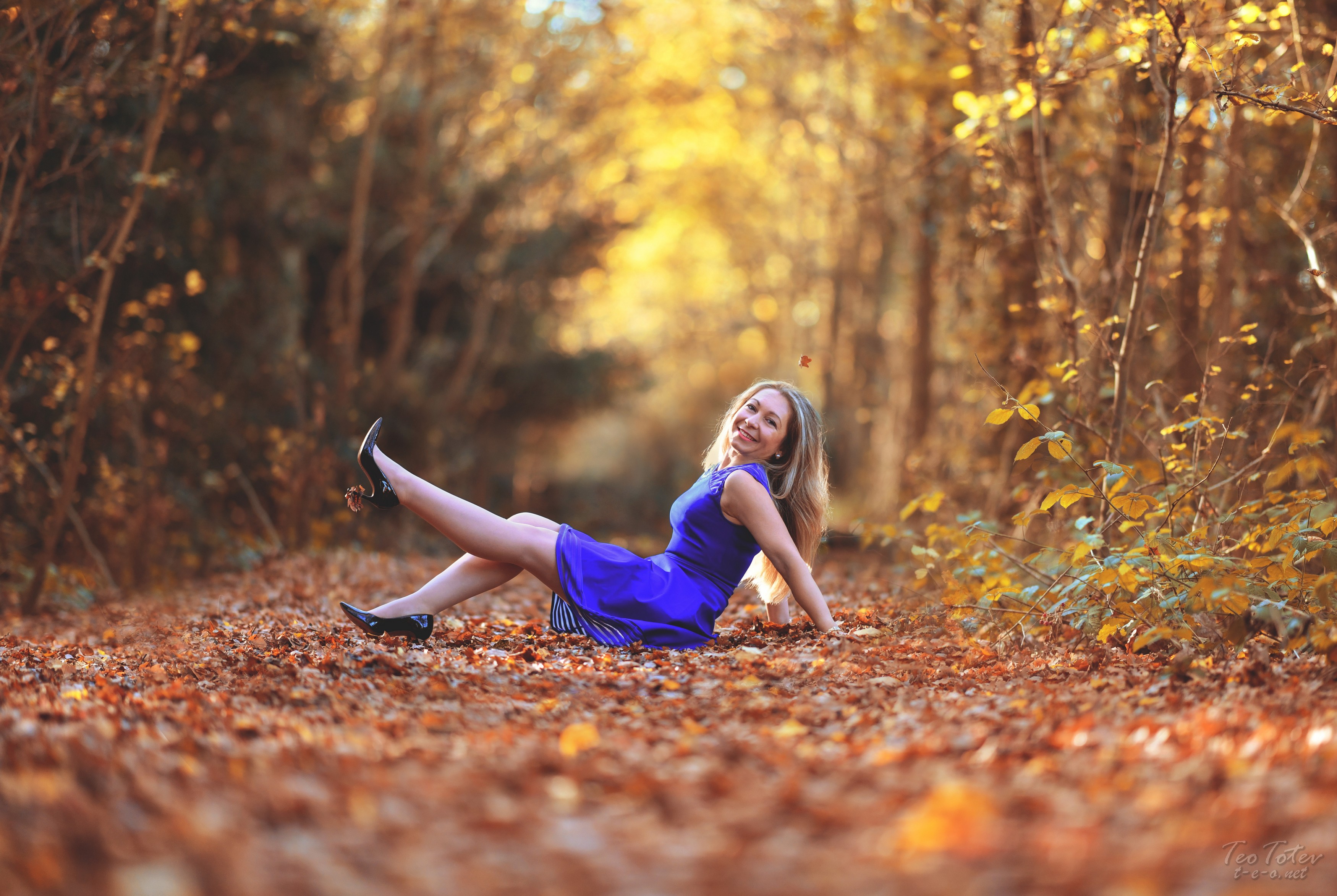 Model was fine doing catchy poses as well, so together with autumn leafs, high heels and vivid colors result was excellent.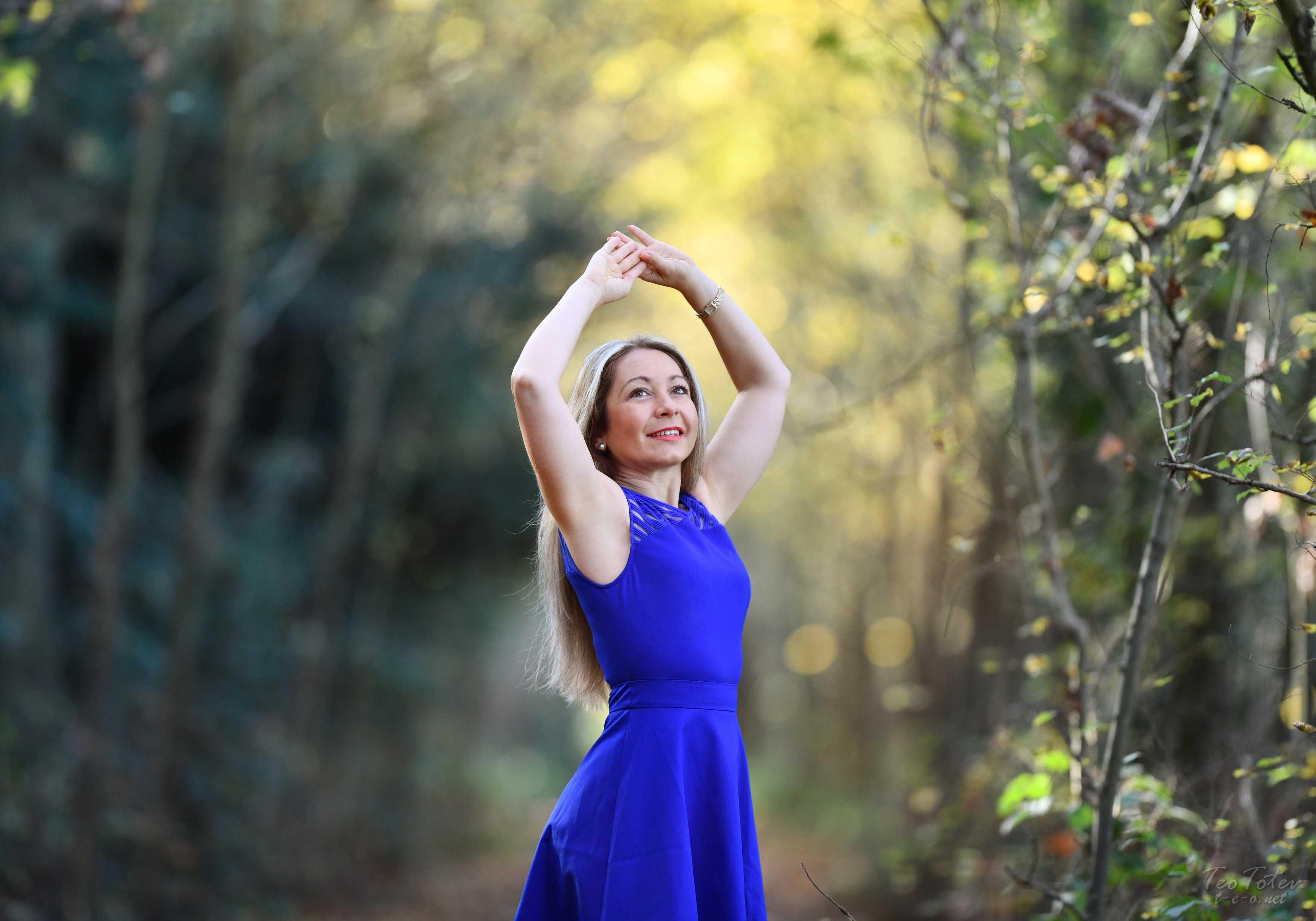 Even typical ballerina pose looks good with stylish Ted Baker Dress. Portrait photography by Teo Totev.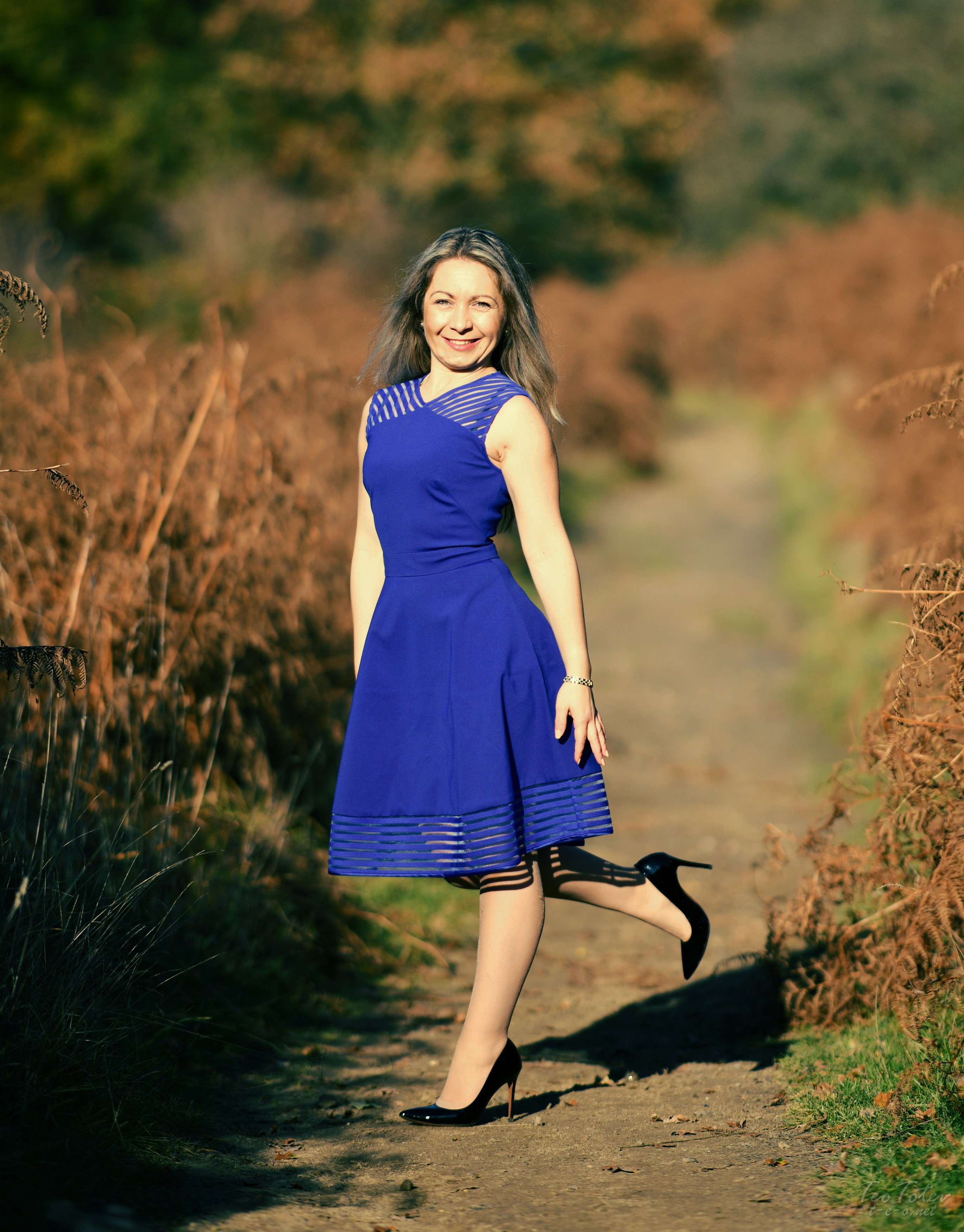 It was extremely sunny which is quite untypical for London Autumns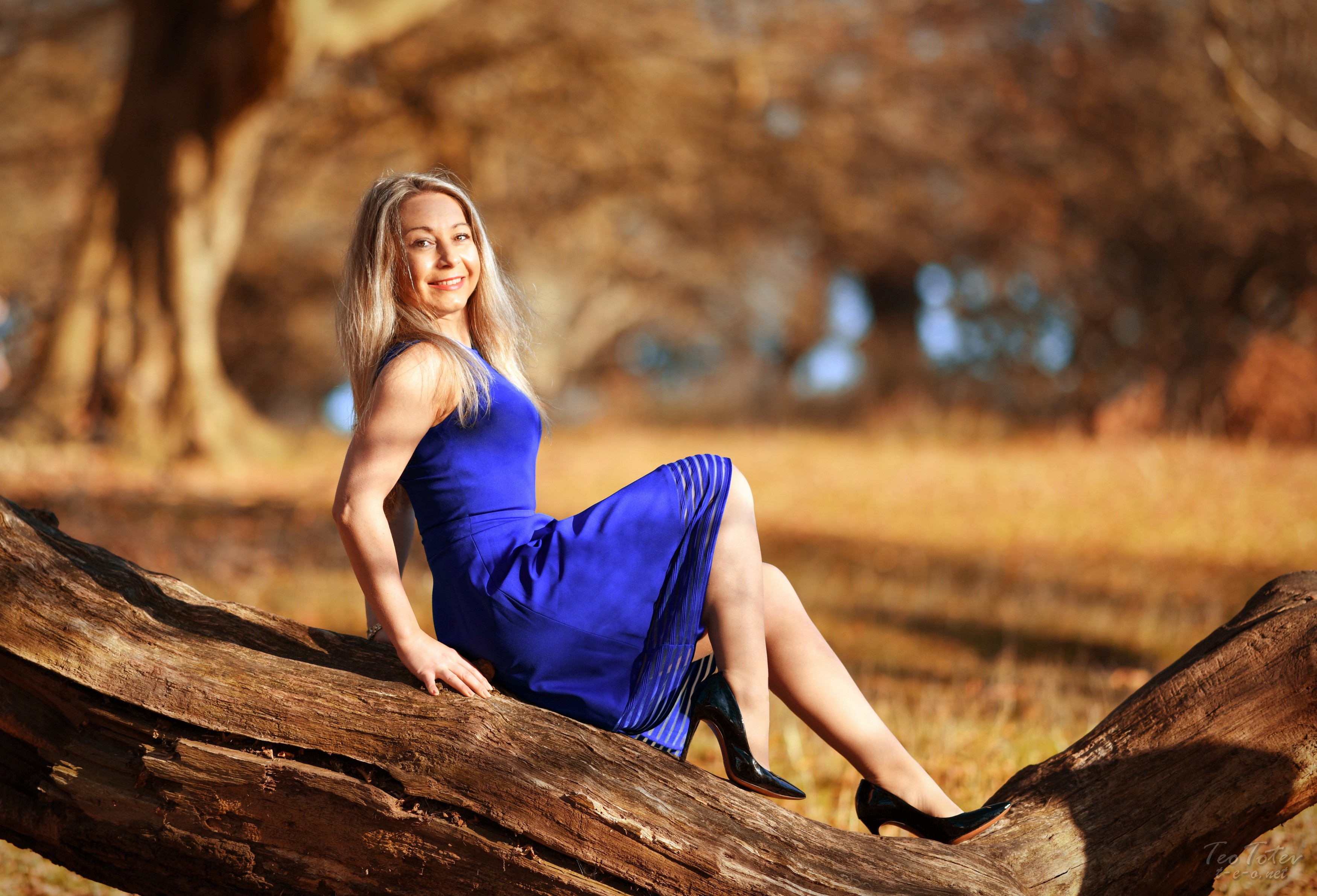 What is outdoor autumn photoshoot without posing on tree. Posing by portrait photographer Teo Totev, London.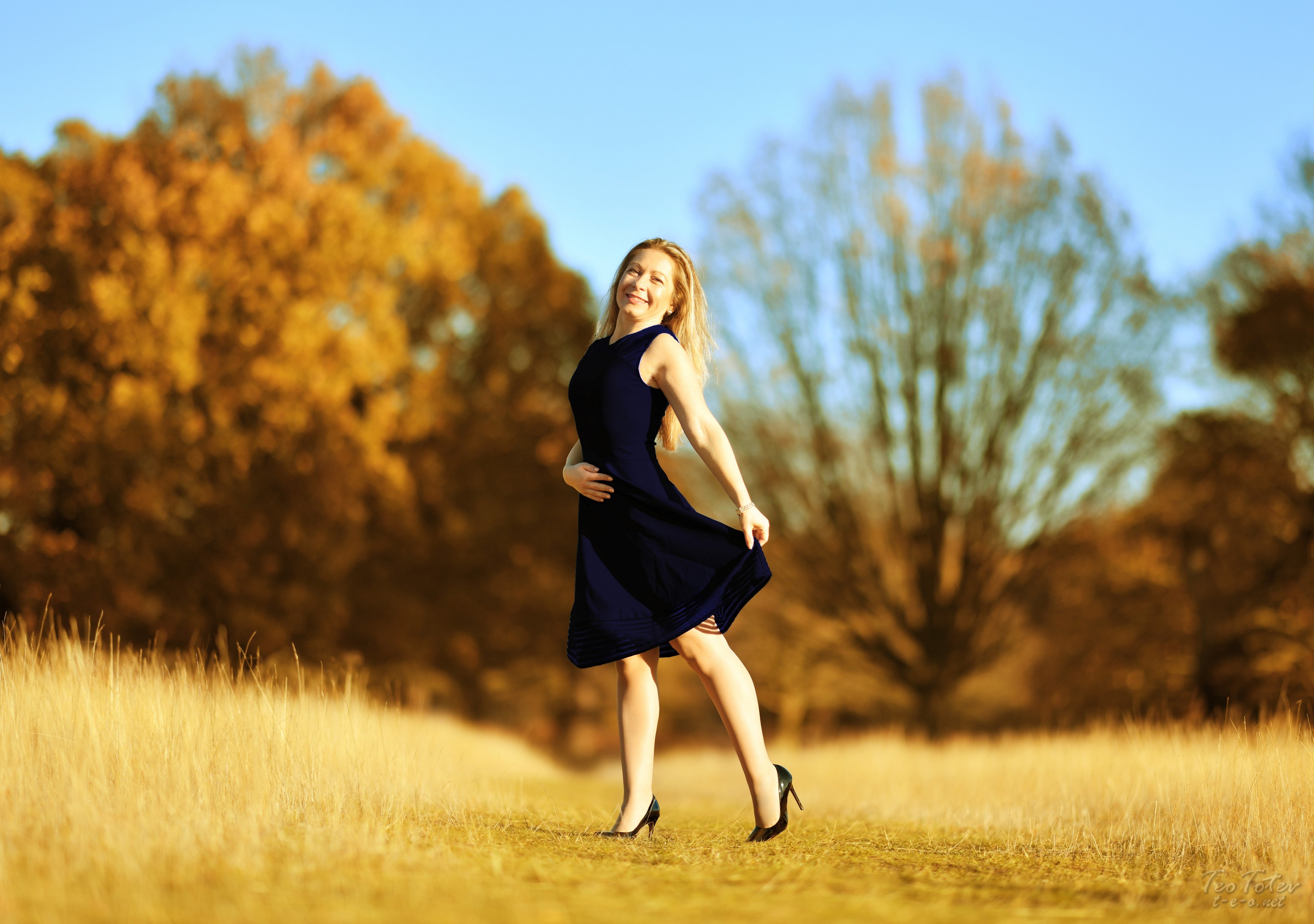 Small changes to dress colour and it looks much more official.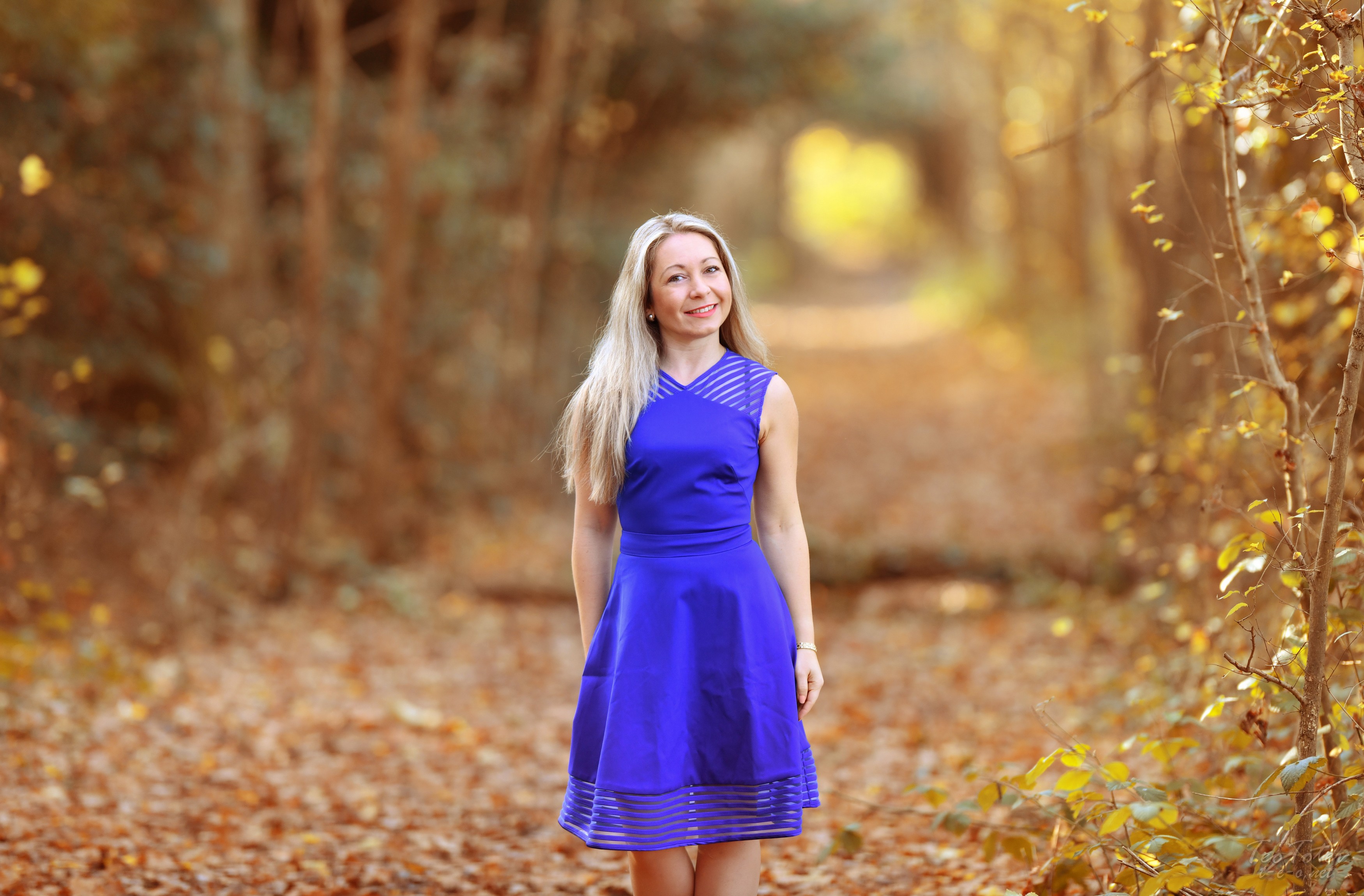 Happy posing and model showing her beautiful smile. Autumn colors finish this composition as example of good portrait photography.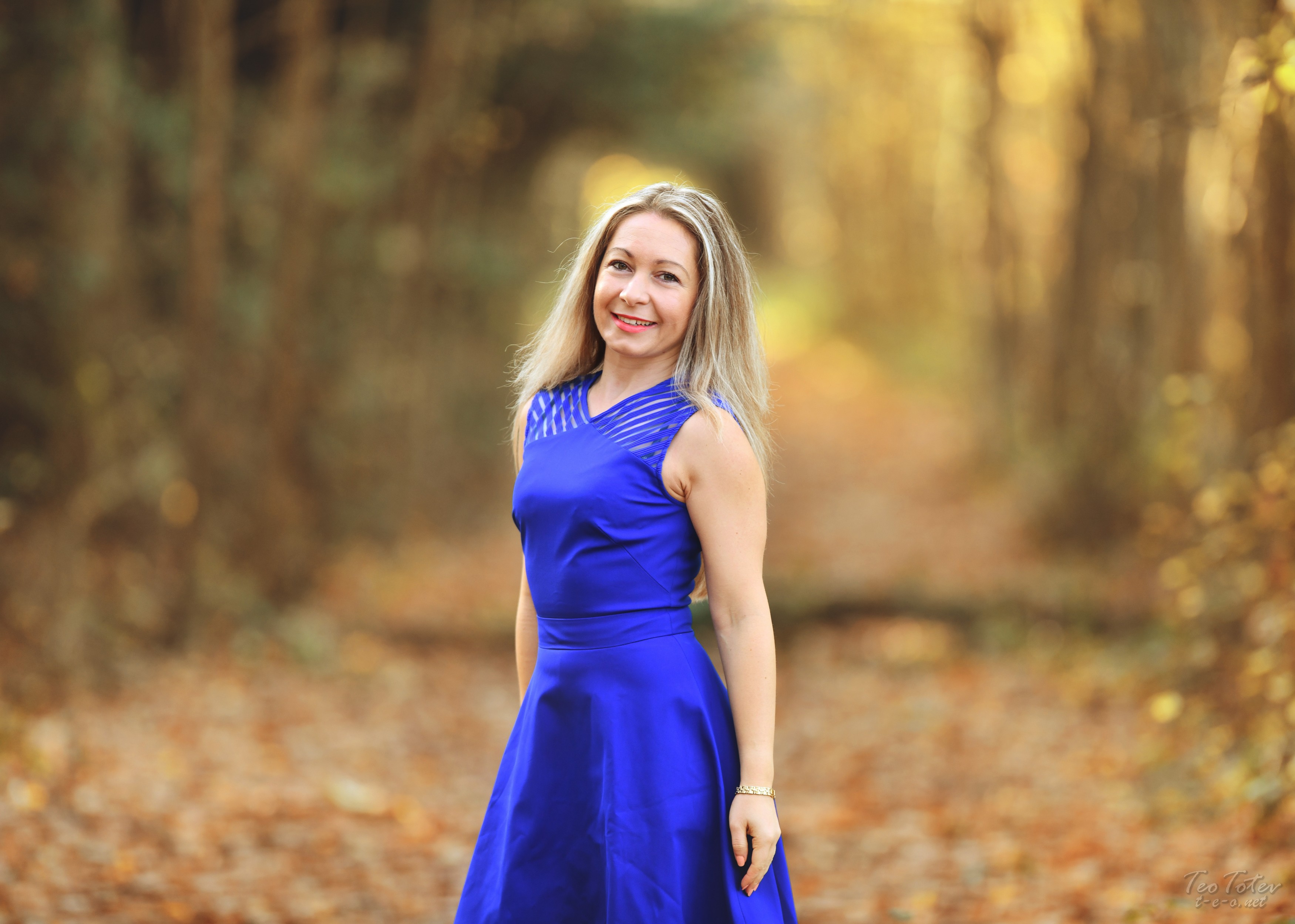 If you want to have such outdoor photography portrait you can book me via contact section of my website.
We shoot photos also next to lake as sunset was coming fast.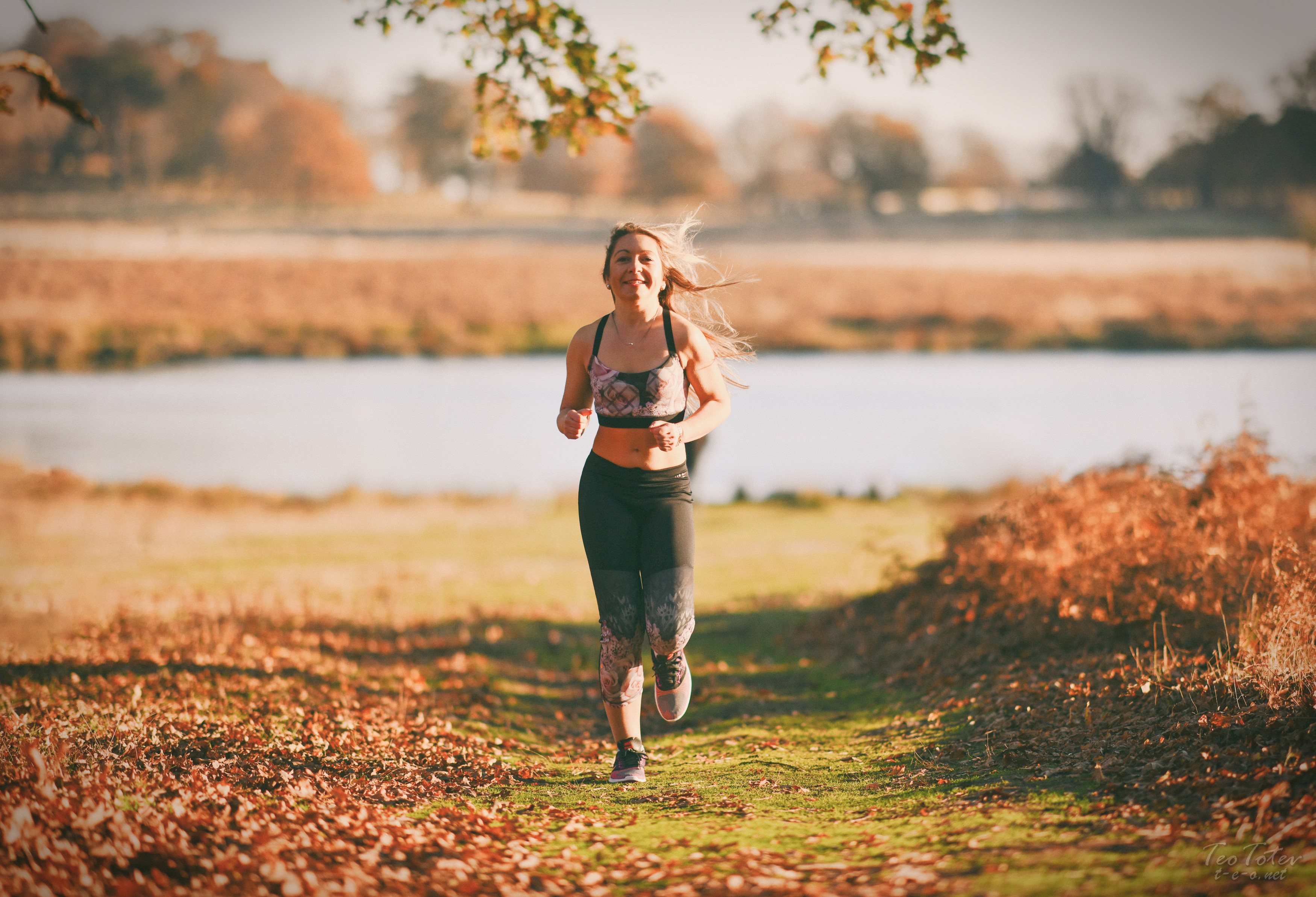 Model also wanted to change outfit to have some sporty photos. In this case running in park.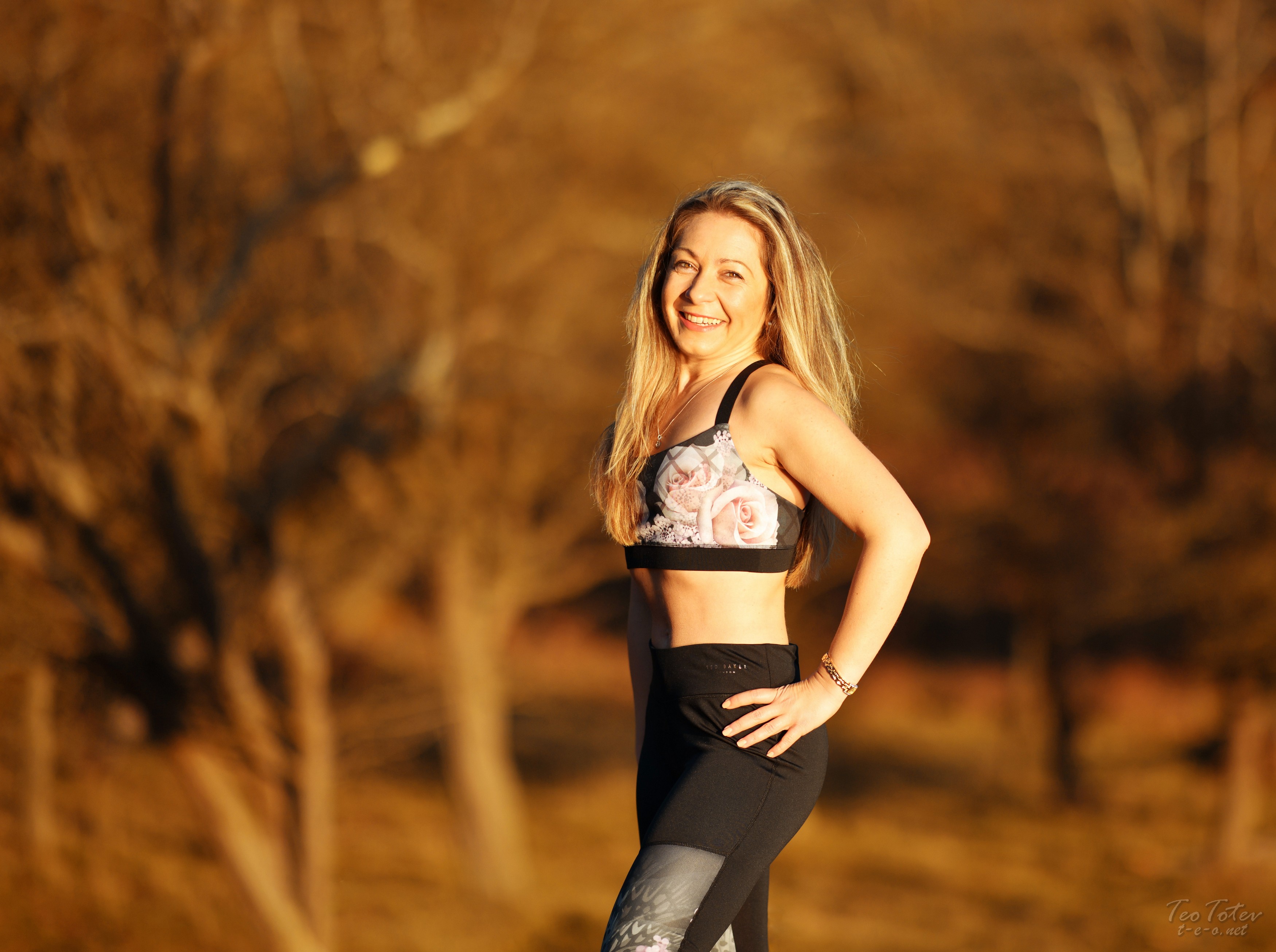 If you want to become a fitness model, I can help with this. I'm master of outdoor photography portraits.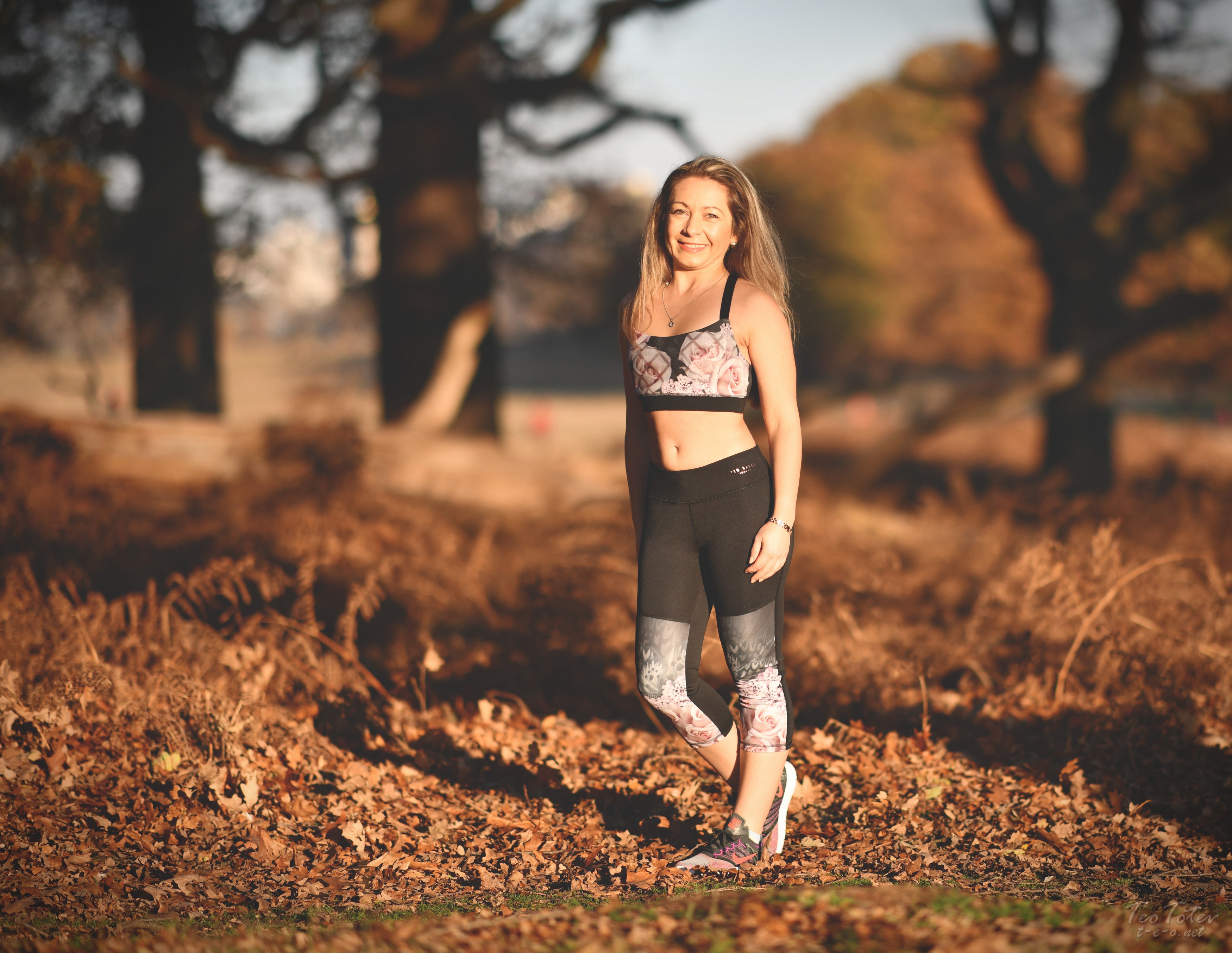 Showing stylish Ted Baker Sport Outfit Fit-to-a-T here.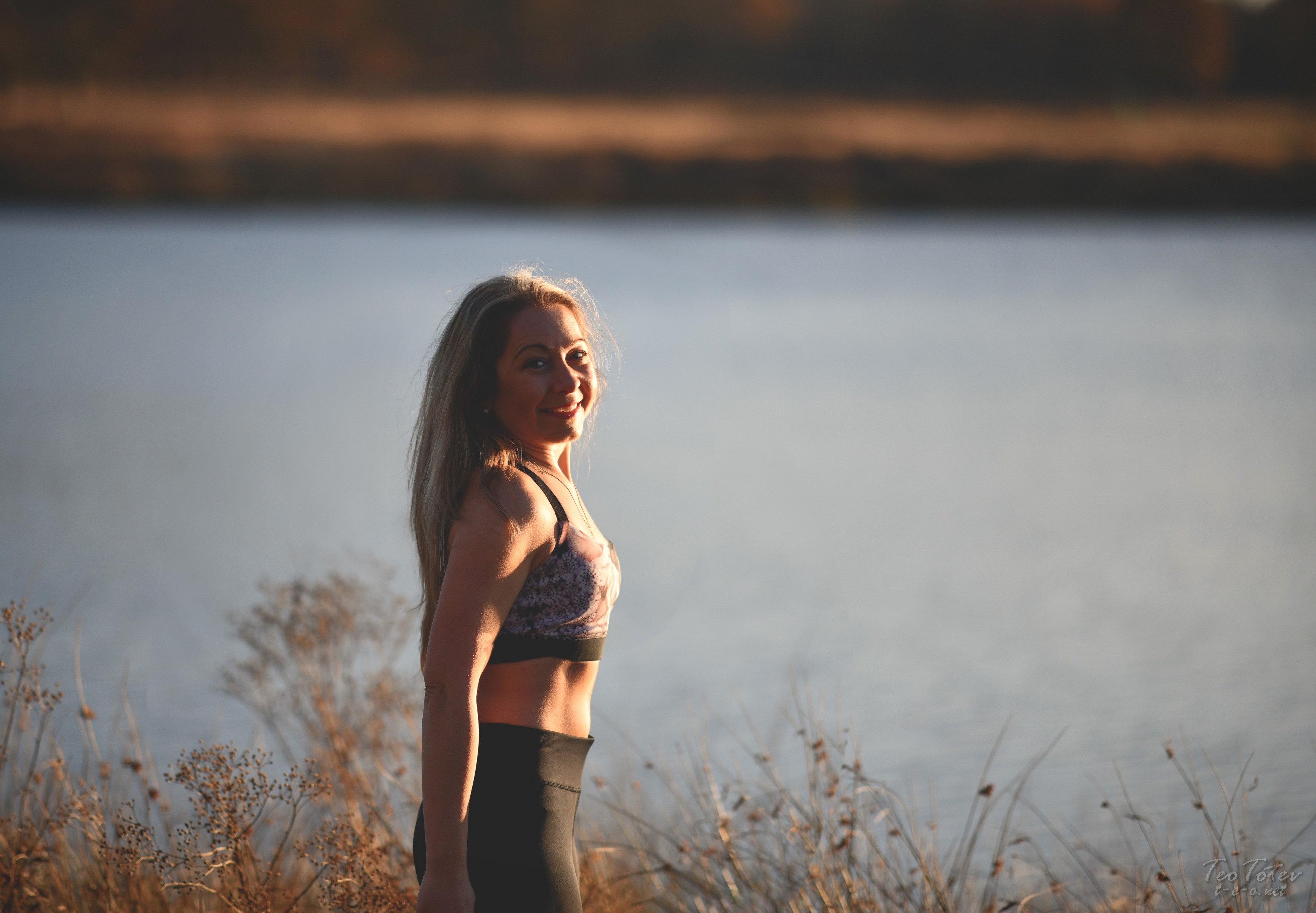 Sporty model show belly beach ready shape here.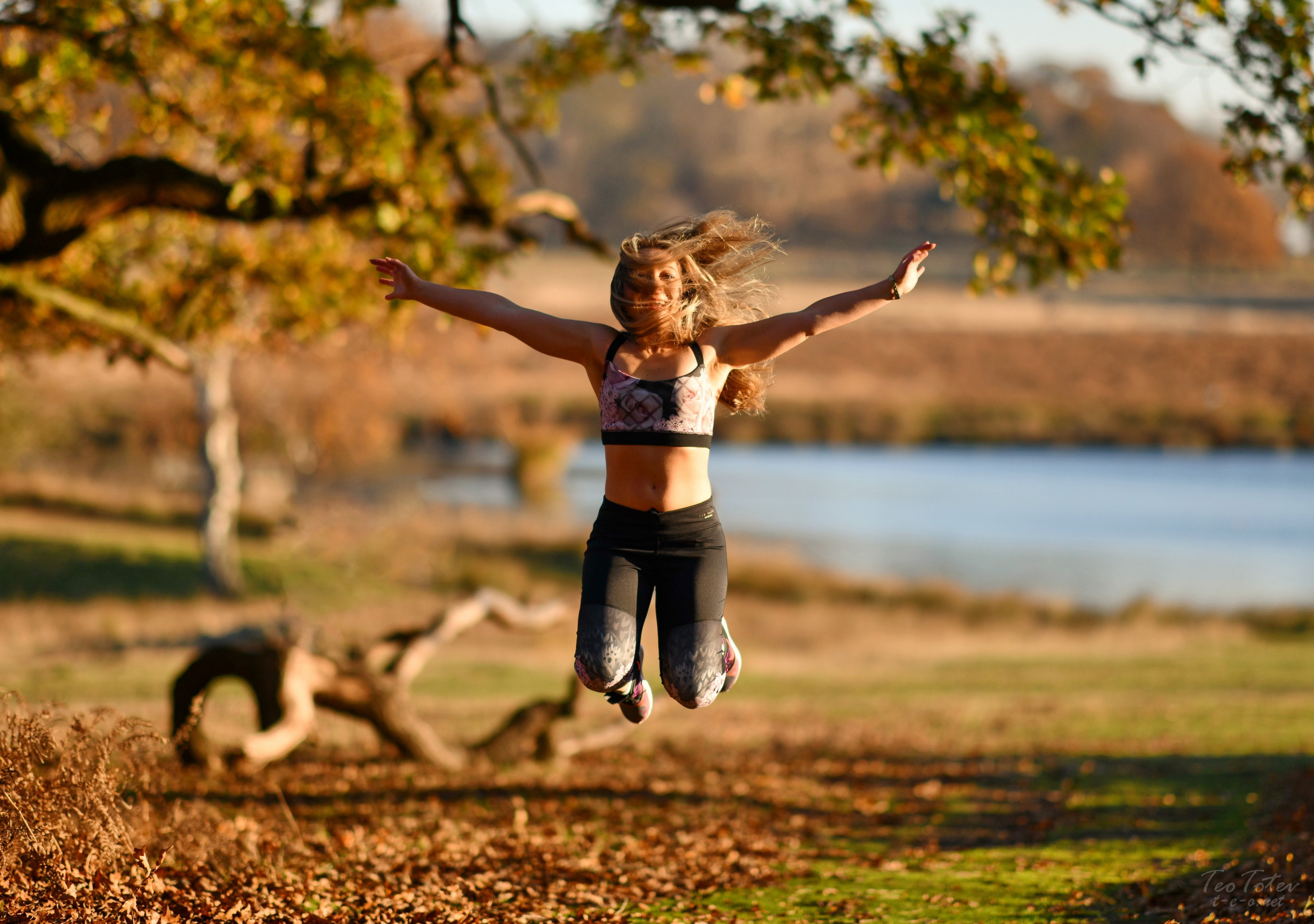 What is sport photoshoot without high jump in the air and model was happy to do it.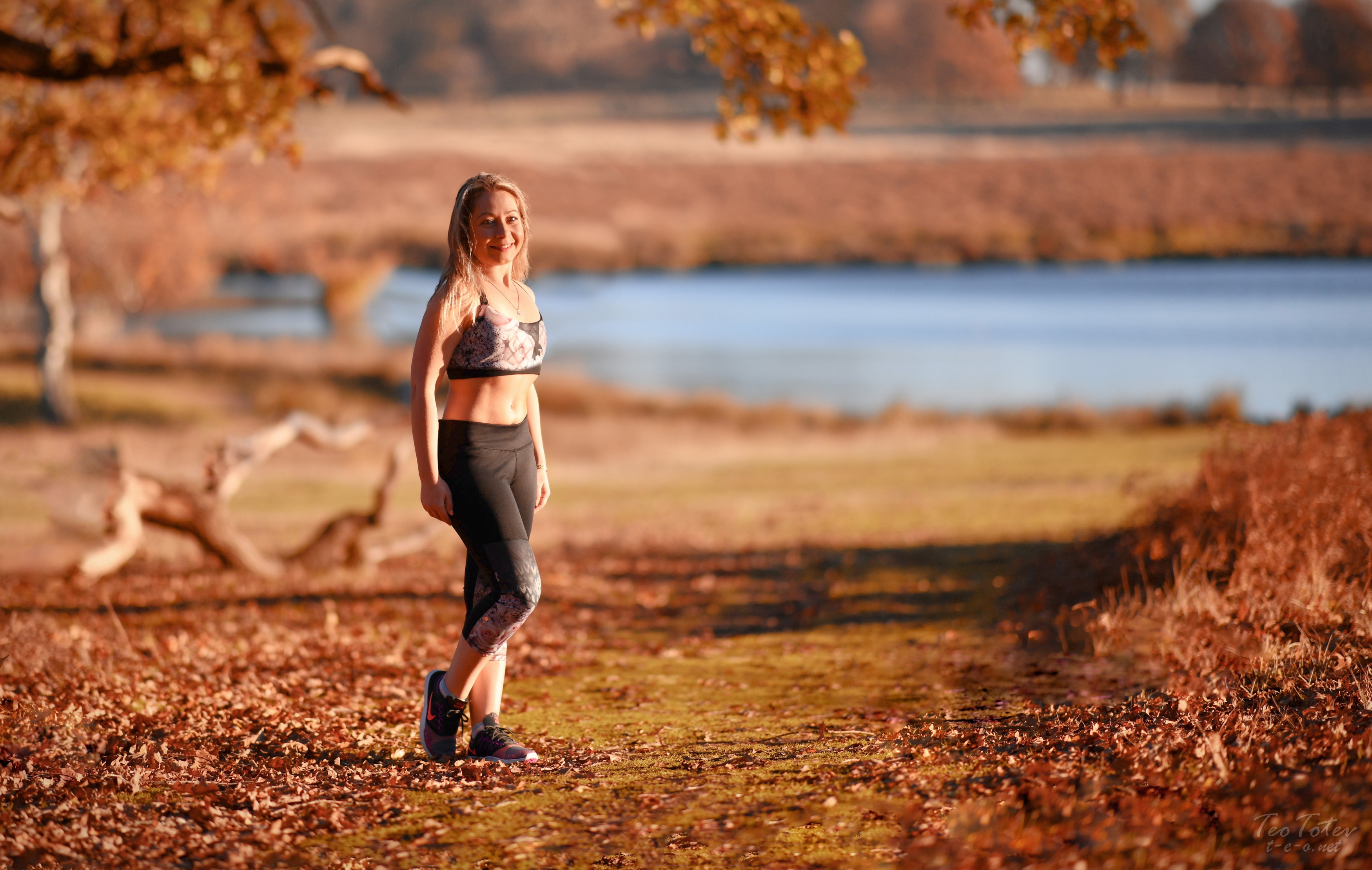 Some portfolio fitness model photos.
And some leaves in the air to finish this nice Autumn Portraits photo session in London.
If you would like to find more and to see more of my photography work, please visit main part of my Website. For any queries and bookings please contact me. You can also find me on Facebook, Twitter or Instagram.